"I love the person that I am because I fought to become her." -Malia Chandler
Name


"Let's get started here. First off my name is Malia. Full name Malia Chandler. No middle name just the first and the last."
Malia Chandler



Nickname(s)


"I meant not have a middle name but I do have to nicknames. Neither are very original, anyways, people tend to call me by either Mia or Lea. I don't really have a preference between the two so feel free to call me which ever you like. I mean if you don't want to just address me by Malia."
Mia or Lea



Age


"As of right now am sixteen. I'll be turning seventeen on twenty-fifth of october. With one more month to go you know am crazy excited."
Sixteen



Zodiac Sign


"I was born on the twenty-fifth of october so that would make me a scorpio. No, I do not believe in those damn horoscopes. Yes, I am guilty of checking mine .. occasionally. Don't judge me."
Sagittarius



Gender


"Growing up in a male dominated house you couldn't tell me that I wasn't one the guys. However, this thing called puberty hit and I got boobs and after that I could no longer deny it. So, yeah, to my own disappointment it would seem I am a girl."
Female



Grade


"One year closer to graduation. From what my big brother tells me it's your junior year that flies by the fastest. Am interested to see if that's really true."
Junior



Ethnicity


"I am what you would call a multiracial being. I have so many different ethnicities in me that I can't even keep up them all. So I just tell people when they ask that am Filipino and Mexican. Although there are definitely a more races mixed into the pot."
Filipino, Mexican, German, Irish, Spanish, Native American



Sexual Orientation


"I'm bisexual, I guess. I mean, that's sort of neither here nor there but it's pretty obvious, I imagine. So yeah."
Bisexual
Height:
168 cm or 5 feet 6 inches
Weight:
54 kg or 119 lbs
Body Shape:
Hourglass
Figure Size/Body Measurement:
35-25-35 inches
Hip Size:
35 inches
Waist Size:
25 inches
Breast Size/Bra Size:
35C
Hair Color:
Dark Brown
Eye Color:
Dark Brown
Dress Size:
6
Feet/Shoe Size:
6
Overall Appearance
"How would I describe myself looks wise? Your just setting people up to sound conceited. Well sticking to the facts so that I don't sound like a superficial bitch, according to my last doctor visit am 5'6 and a hundred and nineteen pounds. You would think a girl of my weight be a smaller size but that is so not the case. I wear a size six both in clothing and in footwear. Me being a cheerleader and all people provide think I think am the shit and there isn't thing I would change about me but, as most tend to forget am a girl. All girls have things they would like to change about themselves. Hell am sure guys do to they just hide their insecurities a whole lot better than us girls do. Anyways in my perfect world I have the beautiful body of a size zero model. And that body will be staying in my dream world as my love of food would never allow me to have such a frame. Whatever, onto something that isn't my body. As you can tell I am no longer rocking my natural hair color. It's not my first time dying my hair but it is my first time dying my whole head. I've done like streaks and the tips in the past but for this year I decided to be bold and just go for it. So I dyed my hair honey blonde, so far am loving it and I'll probably keep this year hair until senior year. Just because am liking it that much. My eyes are a dark brown. Pretty ordinary but I'll have to keep them this way as I can't wear contacts. Didn't work out I tried. I have several tattoos on my body. The first one I ever got is my "Never look back" tattoo on the nape of my neck. My second tattoo is still not completely finished but it by far my favorite. The third on is on left wrist and its of a cross. Fourth would be my roman numerical tattoo of the number 7 on my left wrist. The last one to date would be my infinite symbol tattooed on the side of my pointer finger on my left hand. So, yeah I think that's everything."
Personal Style
What is my personal style? That is a great question. In all honesty my style kind of varies all over the place. I mean I love fashion and I love clothes and shoes and just all of it. So I pretty much just wear anything I like. Or that I see on sale. I've worn all kinds of different looks. I've done like the nerdy look and the skater look and my style is just all over the map. I like to accessorize with my outfits by wearing different bags and jewelry but your not always gonna find me in that stuff. I mean obviously if am going on a run or to a gym am just an a tank wearing a pair of sweats and some running shoes. No makeup, jewelry or anything like that. Going to school it all depends on how I wake up. Somedays I just have the energy to spend all that extra time doing makeup and trying to find the perfect earring to go with my shoes and stuff. When it's time to party that is when you will find me the most glammed out."
▲
Mexican Food:
"You know how they say there's nothing better than mom's cooking. Well when it comes to my madre's cooking. Her best cuisine is mexican cuisine and if it wasn't for cheerleading I'd be a really round oompa loompa."
▲
Cheerleading:
"I love being a cheerleader. I love cheerleading. I love being apart of something that bigger than just me. I consider everyone apart of the squad to be like a sort of extend family. I may between prep rallies, games, practices and everything else we do it's hard not to see these girls as family giving how much time I spend with them."
▲
Performing:
"Am not sure if this is something I plan on making a career out of but I do love performing. I wrote I few things and have performed at the talent shows and stuff but nothing major. I just like the feeling of being on stage and nothing else like it."
▲
Shopping:
"It's a total girly thing to say but I am not ashamed to admit. Give me a credit card and sale and I am in heaven. Until my padre get's the bill than there's a lot of screaming and how could you spend so much money on this stuff. I honesty don't get how my bills still surprise him."
▲
Parties:
I know that's a total your popular thing to say but I like what I like and I like to party. Whether it be a chaperoned school dance, a wild out of control house party or a concert amongst hundreds and thousands of screaming fans. I love it and if I can make it I will be there.
▲
Dogs:
"I am not an animal lover but I am a dog lover. Cats are fucking bipolar, rabbits shit all over the place, hamsters become mice the second they hit the floor and than I want them dead and everything without fur am not going near. Screw dogs being man's best friend there my best friends."
▲
Social Networking:
"Facebook. Twitter. Instagram. I have an account on them all. Including youtube which I almost forgot to mention. You can't have a social life without having a social network nowadays."
▲
Weekends:
"The best days out of the week are without doubt are Saturday and Sunday. On fridays I get all my homework done so I can turn up on saturdays. You party hard on saturdays and recuperate on sundays, that way you can make through the day of hell, which is of course monday."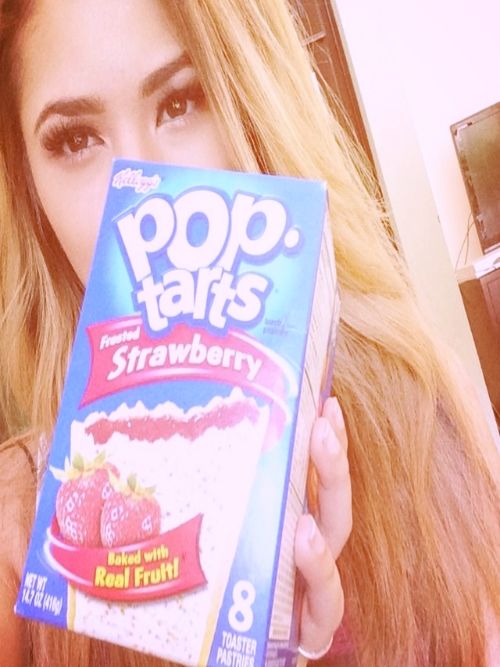 ▼
Depressing People:
"I understand people having bad days I mean I go through those myself. But everyday can't be a bad day. It's like just cheer the hell up and put a smile on your damn face."
▼
Sushi:
"I've tried it and it was disgusting. Since then my friends have tried to get me to try it again and every time I refuse. I'll leave the sushi with the Japanese."
▼
Beer:
"You find it at every party so of course I had to try it. And it's right up there with the sushi. I will never drink it again. Well unless am already drunk and it's the only thing available."
▼
Needles:
"I've hated them since I was little and I always will. What's worst is that ever time I go to the doctor for a simple check-up there always seems to be a new shot that I need to get. Like really doctor?!"
▼
Dieting:
"I can never stick to them so as far as am concerned they all suck. Don't be surprised if we have a high school reunion like fifteen years from now and am unrecognizable because I put on like two hundred pounds."
▼
Cigarettes:
"I've never gotta the appeal and those anti-smoking commercials just keep getting more and more disturbing. I am willing to try a lot of things but cigarettes aren't one of them."
▼
The Notebook:
"I realize that every other girl I've ever met seems to be in love with the movie but I just can't get into it. I have never made it through the entire movie. It's just not my movie."
▼
Nonchalant People:
"I cannot stand people who are nonchalant all the freaking time. Like what are you a damn robot? Show some emotion for crying out loud."
▼
Haters:
"People seem to automatically dislike me just because am a cheerleader. Thinking of the stereotypical cheerleader they don't like who they think I am and automatically just hate on me. I don't really care what people think but I do find it to be crazy annoying."
▼
Bugs:
"Bugs. Insects. Whatever you want to call them, I hate them. I hate them all. Bees, crickets, spiders, the ones that I don't even know what the hell they are. Bugs are just a no go for me."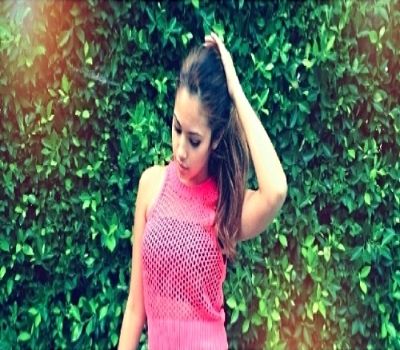 Fears
"What are three things that scare the hell out of me? Well clowns are one for sure. My child is never having a clown at there birthday party. Things are creepy as hell. Forgetting is something that scares me as well. Not like something slipping my mind forgetting but like getting dementia and forgetting huge pieces of my life and not even realizing that I've forgotten it. One of my biggest fears in peaking in high school. I mean I always hear stories about of great things were for people like me in high school but after they left these halls it was all just downhill from there. I don't know who I want to be or what I want to do for the rest of my life and that scares me because it makes me think that I'll end up being or doing nothing with my life."
Quirks
"I've realized that I run my fingers through my hair a lot for no reason at all. I guess I just like the feeling of my own hair. I crack my knuckles before every routine whether it's just at practice or during the games. Honestly I find this habit to be really annoying cause I hate the sound cracking knuckles make but I just can't stop myself from doing it. My leg jiggles up and down when I get nervous or anxious."

Personality
"Who am I as a person? Wow you guys have got a lot of questions. Well, like I said before am a sagittarius, and while I might not believe in the horoscope aspect of it all my personality kind of matches up with my zodiac sign in the matter of personality. According to this website I went on like a week ago out of boredom it said that some stuff about what my personality should be and some things I had to admit to being. Like for one I am a very straightforward person. My parents get on me about it all the time because they feel sometimes I should filter myself but I just don't wanna lie. And for me that's what sugar coding and not being totally honest is. Well the website also said a negative trait for a sagittarius is tactlessness, which I guess is what I can be at times. Am not gonna apologize for it thought. I wouldn't say I'm really philosophical but I would call myself an intellectual. I mean am no nerd or anything like that but am not a dumb blonde. Although I guess I now do classify as a bottled blonde.

Optimistic, adventurous and generous are all things that I would say are me. I not like the adventurous going bungee jumping or sky diving or anything like that sort of adventurous because I don't wanna die any time soon. But I do like do the safe adventurous things. Like I enjoy going paint balling or out to laser tag. I guess am not so much adventurous as I am just outgoing. I would rather be out and about doing something with someone than just sitting at home. I would like to think of myself as a generous person. I mean the squad as a whole are always doing these charity events and raising money for this and that. I know that am privilege than most and something like a hundred bucks may not be a big deal to mean a great deal to some else. So I just appreciate what I have and share what I can with others. A lot of my friends find my optimism to be somewhat annoying but I don't care. There's a silver lining and everything and I rather pay attention to the good than dwell on the bad.

Am not gonna lie I can be very superficial and conceited. I take pride in my appearance and I just like to look good and I don't need anyone to validate when I look good because I know I look good. Not to say that I dismiss a compliment when someone throws one at me because I don't. I'm just not the kind of girl you can get down by calling ugly or things of that nature because I know am not and your a hater. I also known a have a problem with waiting for things. I've burnt my mouth a lot of times because I couldn't wait for food to cool down. Patience just isn't my strong suit. At the end of the day am just as much human as everyone else. Am not perfect I will never pretend to be. Am just me. If you like me I love you and if you don't than what do I care. Your disliking of me isn't gonna make whatever you wish would happen to me happen. Your irrelevant to my life.
The Fabulous Life of Me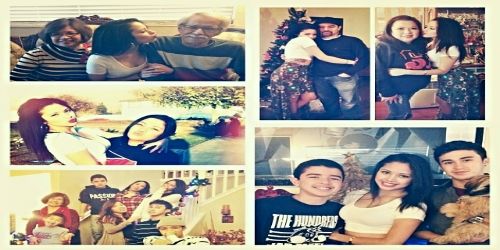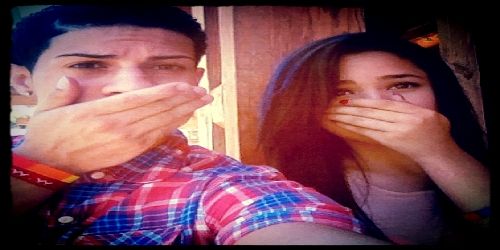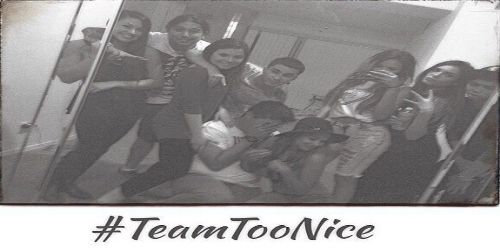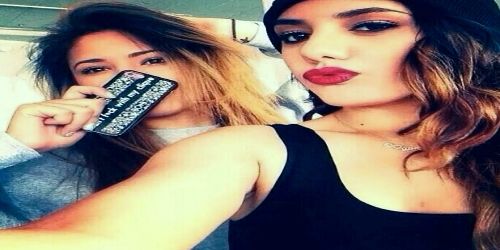 Relationships
"Well generally speaking I come from a big family. I have a bunch of cousins, aunts, uncles and both my grandparents on both sides of the family are still living and breathing. Just talking about those who live in my house. You've got my parents, my brother Andrew who's eighteen and away at college, my little brother Justin who's eleven and starting middle school and myself.
Clique
"Am a cheerleader."
My Life
"According to my mother she went through like nineteen somewhat hours of labor to bring me into this world. Which I appreciate immensely. I wasn't the first child my parents had nor was I the last but I am the only girl. Andrew is the first born, am the only girl and Justin is the baby. That is how we define each other and god forbid my parents pop out another child and screw up this order they will have hell to pay for it. Me and my eldest brother being so close an age grew up being extremely close to one another. I feel like the fact that we never went through that stage of sibling rivalry means that my parents were really great to both of us. They never made either of us feel excluded or neglected and the did a great job of teaching us about morals and values. I thank my parents for not being like how some of my friends parents are and not letting nannies raise us or just not giving a damn what we did and throwing money at us. My relationships are ranked high up there on my priorities list and when I say relationships and not just talking about significant others. I talking my relationship with my family and my friends and of course lovers included.

Am very aware that the life that I live is a privilege one that many would consider themselves lucky to have. I don't really understand just what it is that my father does but he works from home and whatever he does he makes good money doing it. My mother is a caterer to the stars and is always preparing food for banquets and stuff like that. She only been in the business for about three years now. It took us forever to convince her that we wouldn't die without her being around every minute of every day. Am happy she working now and has something outside of us kids giving her life meaning.

I've never been the type of person to have issues making friends in school. I was a cheerleader long before high school and I guess am really use to just being apart of groups and around people. It wasn't until I got to high school that I felt this pressure of cliques. I mean in elementary school there was no such thing as cliques. You were just cool with whoever you were cool with. No one cared. Than in middle school I could kind of see the cliques forming but I managed to be a drifter of sorts although the popular crowd was always were I felt the most comfortable. Now being in high school talking to anyone who isn't a cheerleader, jock or prep is risking social suicide. It sucks but that's high school for you."
Theme Song
"I'll probably loose a lot of cool points for this because it's a nickelodeon song but I feel like Keke Palmer's Stand Out that she sung in that movie Rags describe me and how I feel kind of perfectly. It's one of those guilty pleasure songs. One that you enjoy when your along but the song your friends show up you've never heard of it."
Other
Even thought I would always rather be out with friends I have to admit that my house is pretty epic. I've lived in it my entire life and I am still in love with it. The house has twelve bedrooms, nineteen bathrooms, a private movie theatre, three bars, a full spa and fitness center plus a indoor basketball court with 19 foot ceilings. When I invite the jocks and other cheerleaders over the boys usually head straight for the gym and the girls spend all there time in the spa. With three always fully stocked bars the second my parents leave the house my place is like party central.

I just recently got my license like a month ago and as of right now am driving my brother's old 2012 Mercedes E350 Cabriolet as a practice car. I wasn't really happy to be getting a hammy down car after receiving my license but my father promised me if I can stay accident free up until my birthday he'll like me pick out my own car. I personally love convertibles so driving my brother's old car it's so bad. Plus it's red which is my favorite color so am not gonna complain. It could be worst. I could have to be driven around by my family's driver. Which why I'll admit isn't as bad as having to say ride the bus, is surely not as great as being behind the wheel yourself."
Password
Wallflowers Shall Unite