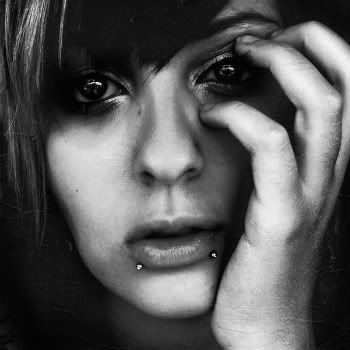 Description:
Name:
Ariel Vivena
Gender:
Female
Age:
17 years old
Role:
Victim # 1
Special Talent:
Writing Books and Poems; Ariel is the youngest author to write a full series that is popular and known around the entire world.
Location:
Redwood, Maine.
Orientation
: Bisexual
Status:
Single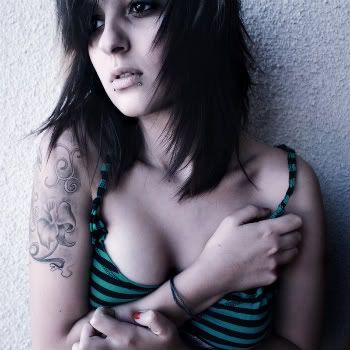 Ariel stands at 5 foot 6, with a slender body and a curvaceous frame. She doesn't have the best body around but she is content with it; and weighs around 130 pounds, with pale creamy colored skin that gets burnt quite easily in the sun. Her eyes are a dark brown color that gleam a dark green in the right light, but are usually a chocolate brown that can look black in the dimmest of places. Her nose is small but even on her face and she has supple full lips that boys stare at when she walks around. Ariel's hair is longish and go past her shoulder; but would be called medium length and it's a layered style, one would usually call emo or scene but she calls it layered. It's naturally a dark black brown color but she dyes it often and has dyed it a few times. She has thick eyelashes that don't need mascara. Her jaw is strong and she has high cheek bones.
Ariel wears dark makeup; usually eyeliner and dark eyeshadow, and she doesn't need cover up and usually keeps her lips bare unless it's chap-stick. She has two spider bites; piercings below her bottom lip that are silver dots. She has tattoos as well; and even though she isn't 18 yet, the tattooist in her town made an exception since she is a famous author. Her style is casual; usually skinny jeans and a comfortable t-shirt or sweater, and her favorite type of tops are the sweaters that show the shoulders. She loves to wear her dirty converse shoes or messy skater shoes, and never wears anything that is really revealing since she is more of a comfortable person then a sexy person.
She was wearing a dark gray and black stripes sweater that exposed her shoulders and some ripped skinny jeans when she was abducted after falling asleep on her couch writing a chapter in her new series. She had mis matched socks on.