Description:

Name: Ayden Jacob Harcourt
Gender: Male
Age: 27 years old
Role: FBI Agent specializing in abduction cases
Location: Brooklyn, New York—currently in Redwood to work on the case
Orientation: Heterosexual
Status: Divorced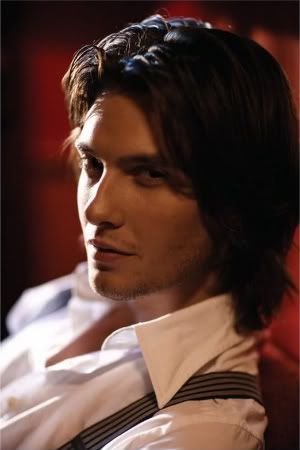 Muscular and extremely fit, Ayden takes care of his looks as a mother takes care of an infant. He regularly trains himself and hits the gym whenever he gets the chance to stay on top of the ball. He is a healthy tan and dark haired, along with shadowy, piercing eyes that often look more like black than the dark brown it is. He is attractive, something he himself admits. He is confident of his looks, but doesn't go as far as to call him a narcissist or vain. He keeps his hair longer and messier than FBI regulations really approve of, but he gets away with it for a while until he is told to cut his hair—which then he promptly takes a trip to his favorite barber. He refuses to get his hair cut by anyone else, as his hair can be fickle and hard to manage—and he would not risk getting stuck with a weird haircut for the life of him.
He stands at 6 foot 6 inches and weighs about 210 pounds, give or take, with plenty of muscle mass to take up most of the weight. His facial expression is usually a playful smirk, an enraged scowl, or an irritated glower. There are rare times when he smiles without a particular mocking element in it, and they are often described as 'slow and charming.' He has quite a few scars on his body, some from being on the job and some from old fights.
He dresses quite well, and chooses his clothes carefully. He likes to wear more neutral colors, like browns, greys, navy and black. He is rather partial to his favorite trench coat (which happens to be his most frequently worn outfit), and manages to look fairly fashionable in it. He has a fashion sense to the point his sister used to ask for his advice all the time. Of course, he doesn't let this part of him show very often, but he is always first to notice when a woman has gotten a manicure or trimmed her hair.