Alexia Jade Monroa
GENERAL INFO
Full name: Alexia Jade Monroe
Nicknames: Lexi, Lex
Gender: Female
Ethnicity: white, Australian.
Birth Date: 7 of march
Age: 19
Sexuality: Straight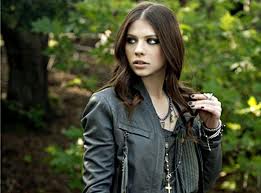 APPEARANCE
Height: 5'4
[img]http://25.media.tumblr.com/tumblr_ll5kn1Az9x1qjhm3no1_500.jpg
[/img]
Scars/Tattoos/Piercings: First earings. Long dangly earings mostly. A simple wolf tattoo on theback of her neck.
img]a rose tattoo on her ankle.
Description: Alexia has long waist length brown hair, with lighter brown hues. She has pale, almost white skin, which she can never get tanned. Lexi has blue eyes, with flecks of darker and lighter blue, dark green circles her iris. She has long, seductive legs, and often wears an ankle braclet. She has a small normal nose, and a hot smile that can make your heart flutter.
Alexia has a femine, skinny body. Every boy wants her.

PERSONALITY
Personality: She is kind, and a little airy. It takes a lot of effort to get her mad. Alexia has a massive humor streak, and a hot laugh. She has a soft spot for all animals, but she hates ugly ones. Lexi has an addictive laugh, that everyone has to join into as well. She is not shy at all, and talks to boys as much as she can. She is a slight tomboy, hanging out with boys all the time and playing AFL footy. She is sporty,and owns a farm.
Hobbies: Drawing, reading, flirting with boys, dates, animals
Major: animals and boys
HISTORY
Relationship Status: single
Family: A mum, dad and smaller brother.
Languages: Australian
Other:
*optional*