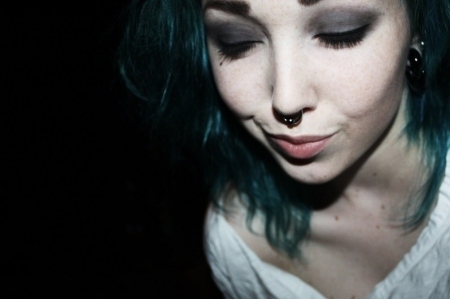 Amari Josephine Jenkins
GENERAL INFO
Full name:
Amari Josephine Jenkins
Nicknames:
AJ, JoJo, Mari
Gender:
Female
Ethnicity:
Caucasian
Birth Date:
March 17th
Age:
19
Sexuality:
Homosexual
---
APPEARANCE
Height:
5'0"
Eyes:
Green
Weight
109lbs
Scars/Tattoos/Piercings:
AJ has her ears gaged, her nose pierced, her bottom lip pierced, an industrial in her right ear and her treigus pierced.
For tattoos she has
this
on the right side of her body and she has
this
on the left side right abover her breast.
For scars she has a long one right above her right eyebrow.
---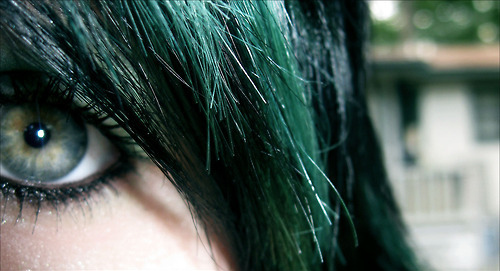 PERSONALITY
Personality:
How to decribe Amari is definately a difficult question to ask. People look at her and think they know her right off because of her appearance but that is hardly the case at all. Amari has always had a 'don't give a fuck' attitude, she likes to just go with the flow of things and just live in the here and now. She hates when peoplenmake assumptions of her, it pisses her off and most likely she will walk away if anyone tries to do that. She is always late, she always has been and it probably won't change anytime soon. She is someone that likes to have fun and mess around, she definately has a rebellious attitude and doesn't really listen to authority. Taking risks and enjoying things that most people would think twice about doing, shes a dare devil and enjoys getting other people to take risks also.
She isn't someone that likes to have a big group of friends because then you can't really get to know each one, she wants to know everything about the people she become friends with. She grew up with a close knit group of friends but soon they all moved on with their lives and each went onto different universities. Amari tries to get along with everyone but some people press the wrong buttons, she has a hard time holding her tongue back and is known to swear a bit too much. She really doesn't have a filter, what she thinks she will say, if she doesn't like you she most likely will tell you.
Music is Amari's dream, she loves to sing and play the piano, ever since her father started teaching her when she was four she hasn't stopped. She is glad she was able to come to America to live her dream, she knows shes going to miss her family but she needed to get started in her future. Coffee and cigarettes are a couple things she can not live without, coffee keeps her going and cigarettes she just has not been able to give up.
Hobbies: Piano, singing, djing, tattoos, piercings, drawing (though she shares this with no one), singing, animals, swimming, sky diving, horror movies, dancing, smoking pot and other things
Major: Music
Minor: Dance
---
HISTORY
Relationship Status:
Single...for now
Family:
Father: Andrew Jenkins -deseased-
Mother: April Jenkins
Older Brother: Arthur Jenkins
Younger Sister: Amelia Jenkins
Younger Brother: Alex Jenkins -deseased-
Amari was born in Britain, the second child of Andrew and April Jenkins. Her brother Arthur was three years older then her and when Amari was three her mother gave birth to a set of twins. She had an easy childhood, made friends easily and did great in school. Her father taught her to enjoy music, learning how to play the piano was one of her many joys. Her mother got her sister and her in dance, she learned ballet and modern dance. She had many different recitals and her parents were proud of her.
Everything came to a stop when she was twelve, her father, her younger brother and her went out to the store for their mother. She forgot something for dinner, so off they went. On their way home they were laughing and singing along to the radio then there was a crash. A truck t-boned them, everything went dark. Amari woke in the hospital, her mother and siblings were there, they told her she has been out for three days. She also found out her father and brother died in the accident.
Amari took it the hardest, she stopped playing and listening to music for years. She got into drugs and was partying alot. It wasn't till her old music teacher sat her down and talked to her that she knew she needed to shapen up. Things got a little better, she started practing the piano and dance again. She told her mother that she wanted to go to America for college. It took some persuading but finally her mother agreed.
Languages:
English and French
Other: