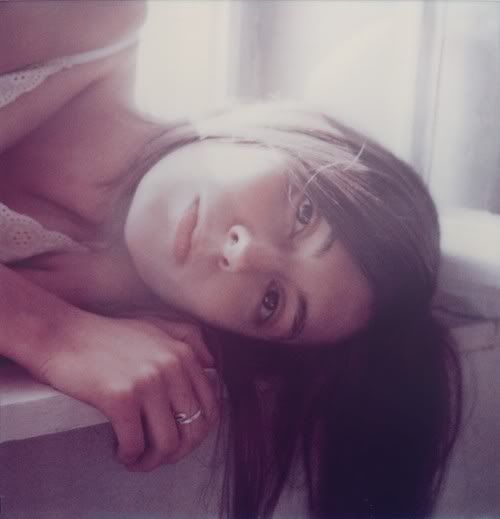 Name:
Nerissa Leen
Age:
She isn't exactly sure, but she belives she is somewhere are the 200 year mark.
Gender:
Female
Species:
Demon
Appearance:
Nerissa has long, wavy, black hair, that reaches her chest, that she prefers to wear in a loose braid. Her skin is very fair, and she has serveral scars along her back and legs. Her nose is dotted with several freckles, and her appearance is very Human-Like, aside from her eyes and teeth. They are a deep crimson, and are quite large compaired to the rest of facial features. Her teeth are a striking white, and each are pointed and razor sharp (For this reason, she barely gives an open mouthed smile) Her body is unimpressively built, and she is slightly chubby, but stunning all the same.
Personality:
Nerissa is very pessamistic, but will always put on a smile for others (Trust me, you'll soon find out she isn't your typical Demon). She is the Village's Baker, so, naturally, she is skilled in the art of baking and cooking. She is one to keep her mouth closed, and has very few friends. She is also very quick to make rash decisions, and this often causes her to make many mistakes when she first attempts things. She also has extreme anger issues, but usually keeps her anger pent up in front of others. But when she's alone...
whooo
She distroys everything in her path.
Fears:
~The other villagers finding out she is a Demon.
Strengths:
~Fire (She is talented in the art of Pyrokenesis)
~The Dark
Weapons:
~She is skilled in Archery
~She always has a dagger strapped to her hip.
~In her home, She has a large scyth hidden in her bedroom. She also has an identical one hidden in the bakery below her house.
History:
She doesn't know much of her past. She only remembers growing up in the forest. She practicly raised herself, and lived off the forest. She knew that she would get nowhere by just sitting around, and doing practicly nothing, so she snuck into the Village, and teacher herself to be an average Human. (Still being processed)