Avalon is a powerful Island nation, who's history stretches back thousands of years and the current monarchy can trace it's family tree back to the original settlers, an exiled King and his loyalists from the neighbouring country of Luxor. These first few turned an untamed island into the most desired country in the world; however this did not come without sacrifice. Many battles were fought on land and sea for power over Avalon, a strategic stronghold for any country wanting to conquer more land, no more so than between the Avalonian's and the Luxor's, who's feud had been taking place since the original settlers and continues onwards, with both armies and navy's of equal strength a stalemate occurred on all fronts, which resulted in a peace treaty, this has been in place for a hundred years but recently tempers have started to flare once more and both side rebuild their armies for what can only be described as an inevitable war.

The Avalonian's are very technologically advanced compared to other Kingdom's in the world, they are the only country who have full use of the printing press and a circulating news paper, they are also very diverse culturally, paving a way for musicians, actors and artists as they find these very important in society. (The time is very similar to the Tudor times in England.)Sport is another major feature of social life, weekly jousting games are held by different noble families, along with hunts, archery, horse races and wrestling. Grand parties are held often nightly at the palace, attended by all those who live at court, here people get very drunk and sleep with people who aren't their husbands or wives.

The country is divided between two religions and any other forms of religion are deemed unlawful and can be classed as treason if the King seems fit. Both religions believe in the same God and that is why they are the only two religions allowed in Avalon. The difference between the religions is how each side worships the god, one side believed that to worship god you must go to his church every day and honour him living a prosperous and morally correct life, the other side believe that music, dance and fun are the correct ways to honour the god as you are celebrating your creation. The difference in beliefs causes some tension between the two sides and could be the cause of a rebellion as they believe the monarch are too relaxed in their religious views.

The current reigning monarch is the House of DeGrey; they are currently the longest reigning monarch with their rule spanning two hundred years. The DeGrey's are a family loved by their people, ruling as a just monarch but with a line of adultery and bastard children, many other houses have rivalled their claim to the throne. Scandal has constantly been a major feature during the DeGrey's rule over the years, murder, adultery, treason and torture have all been very present in the lives of the previous King's, Queen's, princes and princesses. The crown is passed down on the current King or Queen's death bed to the child they believe has earned the right; this has always been the eldest son up to know.
The City of Arva
The city of Arva or The Kings City as it is more commonly know stands fifty miles inland in the South Western corner of Avalon, surrounded by rolling green hills, colourful fields, dense forestry and fertile farmland, Arva is truly a gem in the crown jewels. Built by the DeGrey's ancestors upon their exile from Luxor, Arva is rich in history and culture to rival no other and has been the main residence of the royal family for generations. A strategic stronghold for inland advances, Arva has been heavily fortified over the years, not only is it home to the Kings army but the city's towering walls and high ground make it near enough indestructible as nobody has managed to penetrate it's walls yet, efficiently protecting it's thousands of inhabitants. Arva has very defined and consistent seasons unlike other parts of the country, the winters can be extremely harsh, with inches upon inches of snow and bitterly cold winds blowing in from the ocean, a deep contrast to their sweltering summers, with glorious sun and ever rising temperatures.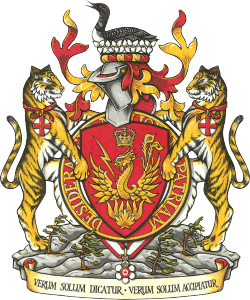 Although heavily fortified, Arva would be the first major strong hold invaders from the south would encounter and despite being strongly defended, like all places Arva does have its weaknesses and if the enemy found out these weakness they could easily exploit them and then the city would undoubtedly fall not long after. From then on it would be an easy ride to the other major cities of Avalon.
(More to be added soon)
The Western Reach
Avalon is a Kingdom of great beauty, stretching from coast to coast with mighty rivers, imposing mountains, vast plains of rolling wheat and people who offer you a friendly greeting and a smile.

To the West of the King's Court and the Royal capital there rises a ridged spine of mountains. They start far to the north and then race south, ending at the southern ocean. These jagged peaks are cut two passes, the High Pass and the Ghost Pass. Each one holds its own wonders or miseries but it is agreed that both eventually lead to a land likened to heaven on earth. The Western Reach, nestled between the ocean and the mountains is a climate that is kind with long summers and short pleasant winters. It rains four out of every seven days but when the sun does come out, bathing the rainforests in warm rays, there is no land more beautiful.

Set to guard this land with his life, and those of his line still to come, is Duke Henry Devalin. Since the foundations of Avalon his family has been the Western bulwark against pirates and foreign invasion. An impressive navy based out of the Emerald Islands keeps the seas secure while a powerful standing army has kept order and helped enforce the rule of the Devalins.

Many of the Reaches cities lie inland, away from the coast, which can tend to be lined with steep cliffs and dangerous shoals. Here and there however major ports flourish, protected by great citadels that serve to remind all of the power of Avalon should they seek to invade. The greatest of these is also home to the Devalin Family, the fortress City of Caerwyn. Here, in the second largest city of the Kingdom, safe behind the greatest walls in the world, the Duke watches his cousins carefully.

The people of the Western Reach have not known war on their lands for their entire lives. The defensive position of the region makes it very difficult to attack though it is prone to flooding and vicious Hurricanes. The region is also shaken at least once a year by an earthquake, though there hasn't been a serious one in over twenty years.

Fortresses of the Reach
Caerwyn
Caerwyn is the heart of the Devalin line. Built in one of the few open breaks in the great Cliffs of Mourn that follow the entire coast it is a city of beauty that openly displays the power of the Devalin family.
Glyndwr
Located in the High Pass, this fortress is the key to the entire southern Reach. To take this town is to command the roads that allow the movement of all supplies and troops. Commanded by a woman fanatically loyal to the Devalin line, Lady Scarlet as she is known, this fortress is in good hands.
Emerald Isles
Beyond the battlements of Caerwyn lies the Western ocean and the Emerald Isles. This series of islands provides safe harbour for the entire Western Armada, a mighty fleet commanded by the Baron Clarkson.
(Credit for Western Reach goes to Tempest, this was all his hard work)
Ghost Past
Situated only about 20 miles north of the King's Capital and the quickest road between the Western Reach and the Royal Court, the Ghost Pass has long been a figure of Avalon legend and ghost stories. Filled with forest, sheer cliffs, plentiful game and vegetation, and the occasional swamp, Ghost Pass is dominated by Castle Cadarn, a fortress built to protect the pass from raiders and the rest of the nation should the West Reach be inavded by Luxorians or other invaders. Its dismal landscape and violent history has cast a superstitious fear about it. Though the land isn't the biggest fief in Avalon, deposits of granite and iron along with raw materials held within the forest has made it valuable. With the most recent Baron dead and heirless, the Crown has taken possession of it temporarily and many nobles have petitioned for its stewardship, including the King's brother.
(Credit for Ghost Past goes to Almostinsane)
The women's dresses were very seductive, tight bodices, very low cut, big, flowing skirts and rich colors.
Winnfell Palace is the monarchy's main residence, located in the capital city of Arva, it is a military strong point as well as a place of beauty. The white wash walls, towering steeples and the magnificent gardens attract many nobles and many monarchs from neighboring countries.

(More will be added soon)
With King Edward DeGrey lll on his death bed, he bequeaths the crown onto his eldest son Prince James, causing some tensions in the family as many don't believe he had earned the right to succeed his father, due to living most of his life ignoring his royal duties, favouring sporting events, drinking and women. The story begins with his coronation and I will collaborate with other players to develop more story arch's as the RP moves on.

House of DeGrey
King James DeGrey:
The new King of Avalon, James has much to prove if he want's to be as great as King's before him. His relaxed religion and seemingly moral-less ways have left him with a few enemies, some of which are even in his own family. Never-the-less he is determined to prove himself and to his family and people.
TAKEN
Princess Gwendolyn DeGrey:
Beautiful and Passionate she has been turning heads at court since she became a young woman. She is the only sibling who believes that James can step up to the challenge and become a great King. She holds her younger siblings close to her heart but with their lack of support towards their brother, relationships have been strained. Walking on treacherous paths all in the name of love, what would she do to love her knight.
TAKEN
Prince Hadrian DeGrey:
Having spent most of his childhood in his brother shadow, taking care of his responsibilities, he feels outraged by their father choosing Jame's to take the crown. Loyal to his country till the end and although somewhat despises his brother, he doesn't like the thought of tarnishing Avalon.
TAKEN
Princess Arabella DeGrey:
Beautiful and Cunning, she has the ability to be the most dangerous DeGrey in the family, she craves to be more than just a wife and mother but with her upcoming marriage this seems like a helpless dream. Her loyalty lies with her brother Hadrian, she believes he would make the greatest King, however in secret she has thought that she should be Queen above all of her siblings.
TAKEN
Prince Lelinus DeGrey:
Although not physically strong like his brothers Lelinus is perhaps the most cunning and tactical out of all the DeGrey siblings and maybe, just maybe his mind could seize him the crown.
TAKEN
Loyalists to the House of DeGrey
Rivera Talimir:
Bodyguard to Prince Hadrian, she would not hesitate to lay down her life for him, harboring a secret romance for the Prince, she successfully masks her emotions but struggles to keep them hidden. Although her loyalties are with the House of DeGrey, she would not hesitate to go behind the backs of the rest for the Prince.
TAKEN
Sir Thomas Blackthorne:
A valiant Knight, Sir Thomas is not someone you want as an enemy on the battlefield. In love with Princess Gwendolyn and not his betrothed he is deeply conflicted, not wanted to anger his best friend, the king, he agreed to the marriage to the younger Princess....... A loyal man he is willing to lay down his life for the DeGrey's, yet hidden emotions are threatening to arise, would he sacrifice all so he can have the woman he loves?.
TAKEN
Lady Christine Huor:
The beautiful daughter of a duke, she is in the early stages of pregnancy and trying to secure marriage between herself and the King to ensure her child is not born a bastard and can inherit the throne, but also to try and secure her future as Queen. She despises Princess Gwendolyn as she has the King's ear and he will do anything she says and the Princess is trying to discourage their relationship.
TAKEN
Emanuel Aldsworth:
The Kings flamboyant best friend, extremely loyal if not honorable he has had many 'conquests' around court and has gathered a few enemies as a results.
TAKEN
Sir Anthony Spencer:
Princess Gwendolyn's personal guard his loyalty lies with her and solely her he has no other commitments to the House of DeGrey other than the fair princess's safety. Easily bribed and corrupted it wouldn't take much for the Knight to switch his loyalties to the Devalin's.
TAKEN
House of Devalin
Duke Henry Devalin:
Cousin to the king, the Duke had spent much of his life in the shadows of his cousins, the DeGrey, siblings. He believes that the DeGrey's are to corrupt to run Avalon and is not above leading a rebellion against them.
TAKEN
Lady Katherine Devalin:
The manipulative sister of the Duke and cousin to the King, she often exploits her position in the court. Pretty but very self-centered she despises her cousins popularity at court.
TAKEN
Loyalists to the House of Devalin
Kahlan:
A beautiful women without a family or a family name, wandering Avalon for a place where she can be who is wants to be not who they think she should be. Courageous, loyal and strong this woman truly deserves her place within the Duke's garrison.
Also Needed
- Loyalists to the House of DeGrey
-Loyalists to the House of Devalin
-Pairing for other characters whether it be Noble or servants
-Any OC's you wish to create
Character Skeleton:

Name:
Nickname:
Age:
Appearance: (Please include a realistic image)
Skin tone:
Height:
Build:
Other aspects of your appearance: (anything i have missed really)

Likes:
Dislikes:
Fears:
Skills/Talents:
Weaknesses:
Personality:

Religion: (put strict or relaxed)
Loyalty: (To the king, his brother or the Duke)
Relationship status:
[/left]
The Rules


Please read thisBlog before submitting a character (it's for your own good)
No playing god!
Posts must be at least a paragraph (five decent sentences)
Only join if you are okay with strong language, violence and sexual situations
Only join if you can stay committed to this roleplay as it will be a long on-going one.
No Killing off characters
I am the GM so what I say goes
Remember your characters are in prison, play them true!
Not everyone has to like each other
Post regularly, if your are going to be gone for any significant length of time then PM me please.
1 I'm not mean, honest and I want you guys to have fun with this, I am always here if you have any questions, so post in the OOC or PM me.
11# Keep active in the OOC
Taking place in...
James tightened his grip against one arm of his throne and did his best not to glare at those standing in front of his throne, he was becoming increasingly irritated with the lack of respect shown by those before him. He said nothing for a long moment allowing them to wait in a tense silence whilst he considered what they had said so far. Although nothing Rivera had told him proved her innocence it did raise some very interesting questions ones which he wanted answers to. If Christine had lied to him then he wanted to hear it from her, he wanted to look her in the eye and see if she dared lie to him again. He reached for the documents and looked them over seeing for himself the proof that Rivera was the true daughter of Duke Hoar.

That did not alter the fact that she had been convicted of a crime and was a proven traitor to the realm and until he saw evidence that proved her innocence he would continue to treat her as such.

"Guard." One of the guards stepped forward. "Bring the Lady Christine here immediately, and ensure she understands that this is a command and not a request."

The guard saluted and quickly left the throne room. James then turned again to regard those in stood of him, he noticed the way his brother stood close to Rivera and it concerned him. He regretted the distance that had grown between him and Lelinus and wished he could rectify it somehow but regardless they were still brothers and owed a loyalty to each other. But he was beginning to worry that if it came to it his brother would choose Rivera over him. He suddenly felt more alone than he ever had and for the first time the throne he sat upon seemed more like a prison than a tool he could use. He felt a yearning then, so strong he almost wept with its strength, to stand up and simply give up the throne to pass it to someone else so he could return to the carefree and happy prince he used to be. The only thing that stopped him was the memory of his father imploring him to do him proud and lead his kingdom well. He squared his shoulders and pushed the dark painful thoughts to the back of his mind where they would dwell until he could safely let them out when he was alone.

"Until such time you are proven otherwise you are a convicted traitor and by the laws of Avalon can hold no title. If you are proven innocent then I will call you Lady Hoar. Until then I would advise you Rivera to not try my patience further. You not only did not defend yourself, further implying your guilt but you also escaped crown custody. Unless Christine provides evidence or a confession exonerating you of the crimes you were convicted of your sentence will be carried out. We will wait for Christine and hear what she has to say."
---
Christine's hands shook as she was lead into the throne room. How had this happened? All those years of careful planning...all gone down the drain. It was over. There was no way to get out of this anymore. She felt tired.

Her mind drew a blank when her gaze met James'. She barely registered the question she was asked. She stared blankly at the Lord who had asked her. Slower than time could go, she met each of the gazes that looked at her, finally coming to rest on Rivera.

Her little half-sister. This was her fault. If she had never been born, then Christine would have taken over the Dukedom. But she had been born...Her hands clenched, and finally, she brandished a finger at Rivera.

"You weren't supposed to live! They were supposed to kill you, not kidnap you. I was supposed to be rid of you!"

The room went quiet, all eyes on the sisters. What was that gleam in Rivera's eyes? Pity, sorrow? Victory? Christine couldn't place it. She simply stood, shaking with rage.

"You mean the men who ransacked the castle and took me when I was five? You were nine. You couldn't possibly have been behind that."

"Just because I was a child does not mean that I was helpless. I knew my situation, my station. I knew if I didn't get rid of you then I would never have anything. I would have been cast out as a bastard. Even if the Duke had handed it to me, so long as his true Heir lived, the people would never have accepted me. I would have been overthrown, and you would have been put in my place!"

"So you plotted to have me killed, failed, and now plotted to have me branded a traitor and put to death."

"What else could I have done?"

Rivera looked at Christine sadly. It could have turned out so differently. She bridged the gap between them, and pulled out the daggar she kept sheathed at her waist. She placed the handle in Christine's hand, guiding it up to her own throat, and lett go. "You want me dead so badly? At least have the guts to do it yourself."

Christine stared at her, horrifed. Rivera could not be putting her life in her hands, not after everything she had tried to do to her. She dropped the blade, backing away. "I...I could never--!" She fell to her knees.

Rivera looked down at her, and then at James. "Well, your Majesty?"
---
James watched Christine as she entered and felt a sharp pain in his chest at her expression, so it was true then, though he did not love her by any means she had still shared his bed and carried his child. The hells! What about the child, he knew without a doubt that he did not have it in him to sentence her to death knowing she was with child. As much as he had enjoyed his time with Christine he realised that any feelings he had toward her were only that of a fondness for the woman who would make him a father. It was with certainty that he knew in his heart that if she had not been pregnant then her death would be inevitable and he would not grieve for her as he would have done for Rivera. Perhaps deep down he had sensed her hatred and bitterness and her willingness to use him to her own ends and had kept a distance because of it.

He watched and listened as Christine admitted her own guilt, not only in the recent events but also in the past as well, and felt anger begin to grow inside him. He pitied her and her situation but the anger quickly consumed such pity. Though known to have a temper it was usually quick and fiery but this was a cold, hard anger that would not likely die anytime soon. James had had his first experience of being used in someone's schemes and he liked it not one bit. The realisation that Christine had bedded him for her own ends was a painful and unpleasant one. Oh he knew that such things were a part of his position as King and yet he had innocently and perhaps arrogantly believed that a woman would not do that to him. To be cuckolded and so easily wounded his pride and his self esteem and he would forgive the woman for neither of those wounds.

He straightened in his seat and he met Christine's gaze with his own his eyes hard and unmerciful. "Christine by your own admission you have lied to your King and his Privy council. You have confessed in front of these witnesses to your part in attempting to frame Rivera Hoar for crimes she did not commit. You have also confessed to attempted murder."

He paused for a moment giving the woman a moment to truly understand her predicament and the seriousness of it. He waited to see if she would try and defend herself or suggest any mitigating circumstances but when none were forthcoming he sighed and looked around the room. As well as those stood in front of him also present was his Privy council and many other nobles of Avalon.

"All stand witness as I proclaim Rivera Talimir innocent of all charges against her. The Crown rescinds its former judgement and its sentence." He then looked at Christine. "Let it be recorded that you are the rightful daughter and heir of Duke Hoar and as such shall be addressed from now on as Lady Hoar."

James stood then and stepped down from the throne descending the small steps until he stood level with those who waited upon his word, he stood in front of Rivera and inclined his head. He then took her hands in his, ignoring the few gasps at the impropriety of such a gesture, and allowed his relief and happiness that she was innocent to show in his eyes for a brief moment.

"Know that you are always welcome in my court and will always be a friend to the Crown." James hesitated then before continuing, knowing his next words would no doubt upset his council but he felt they needed to be said. "The Crown also apologises for any harm that this unfortunate business has caused you."

James held her gaze a moment longer before returning to his throne his face hard once again, he looked at Christine who had not moved during the proceedings.

"Christine your are forthwith stripped of your titles and any lands you possess. For the crimes to which you have confessed the sentence is death." James stopped then feeling trapped. He had to sentence her and yet could not force the words to pass his lips, he could not murder a child simply for the crimes of the mother and yet he could not allow her to go free either.

"However given your...condition the sentence will postponed. Until the child is born you will remain in our custody, after such time the sentence of death will be carried out. What will become of your bastard babe I will decide in due course."
---
At Christine's confession, Duke Huor bowed his head. He had known that Christine was responsible in framing him and her sister, but he could hardly believe that she'd hire bandits to do away with her own sister at such a young age. And yet, there was the anger and bitterness in her tone that brooked no room for lying. His heart broke at the King's sentence and yet he knew he could not argue with him. Her crimes merited his sentence, though it was a bitter pill for him to swallow. He looked at his older "daughter" sadly.

"The people would have gladly followed you as I would never have revealed the truth. I always did consider you a daughter, but your bitterness never allowed you to see that. You brought about your own downfall, Christine. No one else."

Lelinus glanced at his brother, surprised that their plan had worked so easily. He was never sure about going into something when the opponent clearly had the advantage, but Duke Huor seemed as confrontational as his daughter. Speaking of her, he noted how his brother glanced at her. He looked... relieved. That was promising.

"Brother," this time Lelinus gave him a short bow of his head before taking Rivera's hand, "I'm glad you made this decision. Thank you. But there is something I'd like to ask your blessing for."
---
Elim was angry that day as he stood in his study looking at the map of Avalon. He had lost his best opportunity to cause a rift between the king and his brother and doubted if he would ever gain another opportunity such as this. He had failed to grasp the momentum fearing that hasty actions at such an early date may doom his entire operation and now he paid the price, now his beloved Luxor paid the price!

Elim could not handle failure, especially not his own. He could have made the invasion of Avalon a matter of days instead of weeks or months had he acted. By eliminating Rivera in an execution and then pushing the two brothers to open hostility by adding just a few more deaths and maybe a forged letter or two he could have started a civil war in Avalon to which the Duke would naturally react. Avalon would have been in flames in a matter of days and no one could stop the mighty Luxorian fleet then!

Elim nearly kicked a vas however he stopped himself; even in rage he would not destroy such a fine example of Avalon's divine craftsmanship.
Elim found peace in thought, he stood facing the map and let ideas find each other and bind together to form his calculating persona.

There where other plans he could utilize, other actions he could take. The circle; the most powerful organization of Luxor's greatest nobles wanted preparations for the invasion finished within two weeks or a month at most however if the true intentions of the fleet where exposed Luxor would invade immediately never mind the cost.

Bah! That was what happened when a bunch of self serving nobles ruled a nation. What did they know of war apart from putting down the peasant revolts?

Elim decided his most important task was to guarantee the Duke and the King would be at war before the invasion began. Both already had reports of the Luxorian fleet due to the incompetence of the pathetic nobles so it was too late to keep anything secret. The only option was to convince each side that Luxor was siding with his enemy unless the Duke could be persuaded to cooperate.

Elim could not leave the kings court, such an action would be suspicious even damming; he would have to use his agents for this mission.

Elim left his room and left the embassy, the king's court had a great library in which everything ever written in Avalon and many other things from other places where displayed and open to the public (the higher class public)

As Elim entered he made a show of looking and admiring the books which is some ways he was; Luxor had no such library and he was truly impressed by the library however he had other intentions in mind. After a few minutes Elim entered the section of ancestral worship and still marinating a show of randomness picked up a book and read it for a while. The book was called "the origins of ancestral worship" and was truly an interesting book which Elim had come to read quite often however as he returned the book to its place Elim carefully bent page 197.

Then Elim left after asking a librarian if his order had arrived and receiving a negative reply.
Elim concealed his satisfaction; each day was a different book, each week was a different subject; this was his connection to the world of shadows and his agents would know what to look for. Only Elim and his agents knew the meaning behind it and only one agent knew Elim and that agent did not know he was even an agent; the man was the librarian, due to Elims status the librarian had to fill in document requesting information on the ordered book.
This document was then sent to the printers however if there was one place in which Luxor had claimed as its property it was the printers here in the capital. There where other methods to communicate with these Luxorian agents however this was the best way of doing so.
In a matter of hours these agents would receive information that their master had a new task for them with the arrival of the document which requested certain rare books. They would then arrive at the library bringing the said book and examine the book which was the current code book for the day for the marked page and a second marked page always the last. The mark was the action that was to be taken and the page was the number of the order.

Elim had ordered for his agents to begin the attacks on Ghosts pass; and most importantly implicating the Duke in these actions.
---
Rivera let out the breath she had been holding. She'd been cleared, her sister found guilty. She watched as Christine crumpled to the floor, sobbing. Rivera never thought that she would feel pity to one who had tried to have her killed. But she did, and she also knew that she would mourn the loss of a sister. However, these thoughts were quickly put aside as Christine was removed from the throne room, Lelinus' hand closing over hers.

"I'm glad you made this decision. Thank you. But there is something I'd like to ask your blessing for."

She realized what he was going to ask for, her heart fluttering. It wasn't how she had planned it, she was going to ask for a private meeting with him, but she knew she may not get another chance. She glanced at Lelinus, and then at her father, before speaking out. She hadn't discussed this with either of them. "If you'll forgive me for speaking out of turn, I too, have something I would ask your blessing for, Your Majesty."
_________________________

Theodin made his way through the gates of Caerwyn, The guards going forward to announce his arrival. He was taken through to the great hall, to await for the Duke. Theodin admired the architecture, and thought of his introduction. He turned to the sound of footsteps, bowing his head slightly as the Duke was brought forward. "Duke Henry Devalin, I presume? I am Theodin Redway, Prince of the former land of Pentos. I have come to ask a favor."
---
James glanced at his brother holding hands with Rivera and sighed quietly, he should have expected this but yet had not, he was not against the match exactly but neither was he sure that it was good thing. He had nothing against Rivera, especially now now her innocence had been proven, and he knew the court would have no objection now she had a title yet it concerned him how close she was to his brother. He knew without question that if a choice had to be made Lelinus would choose Rivera and as a brother that mattered not but as a King it mattered a great deal. Yet he knew that he would have to give his blessing as to refuse would only serve to widen the distance between him and Lelinus further and that he could not afford to do.

"What is it you would ask of me?" He asked looking at them both.

---------------------------------------------------

Katherine spent some time walking along the outside of her home searching for her brother but after she had walked all the way around she realised he must be elsewhere. With a small sigh she walked back inside deciding instead to check in with the housekeeper about the arrangements for an upcoming dinner she was hosting. As she entered the great hall she noticed a man standing greeting her brother, she caught her breath as she took in his appearance and it her some moments to realise she had been staring. She quickly looked away with a slight frown, irritated at her lack of control, she had not behaved such since she had been a girl. Honestly behaving as though she had never seen a man before at her age. She smoothed the front of her gown before walking forwards to greet the stranger.

"Good morrow brother." She said with a smile to the duke before turning to face the stranger. "I am Katherine Devalin and you are?"
---
Cornelius was shaken, this did not happen often but today was a day in which he could show his humane side without fearing dishonor indeed to not react to such a sight would be to lie to one self.

The village had not only been destroyed; it had been terrorized and Cornelius recognized the style. The raiders who had struck the village came in and set alight the paths of escape, they then forced the villagers into the center of the village and massacred them.
As Cornelius moved passed the village church he saw rows of bodies spiked to the wall, several of the bodies showed clear signs of burning and other tortures... this was not a massacre; this was an action by specialists carefully designed to spread terror and to mock Avalon. These where certainly no ordinary bandits after gold and women but a raid by an enemy with an alternative motive in hand.

"this is the second village in a week... lord protect us" muttered a soldier

Cornelius remained silent and he proceeded into the village

Even the children had not been spared and had been grouped together and... deformed on mass, the bodies of women where also near by and Cornelius assumed that they had been brought there to witness the death and torture of their children before they where also dealt with. Cornelius had only seen such a thing once before but that was in the barbaric lands of the great plains and not at the heart of civilized society.

Cornelius wanted to kill NOW but he had no one to strike against so instead he yelled for his scout to come forward

"Tark come here!"

the young man made his way smoothly, he was one of those few people Cornelius could call a warrior even if the lad's job was to scout ahead of the main force.

"sir?"

"have we revived any word from the capital regarding this matter?"

Tark seemed afraid of Cornelius but this was only natural, Any soldier who did not fear Cornelius was one whom Cornelius would have to keep an eye on.

"No sir, we have received no reply, Our last messenger was found dead hidden among leaves near a side road so..."

Cornelius nodded and waved signaling for Tark that there was no need to go on with the details.

If the messenger had been killed it was likely that a similar fate had befallen the other two messengers Cornelius had sent last week. But what was the point of this? the raiders where clearly seeking to cause a panic in the area; it would be in their best interests to allow such messengers to pass.

Cornelius stopped... not all enemies where rational after all. This was not a bandit raid since the ratio between looting potential plunder and burning it was unequal to the latter's advantage. Maybe The Duke was sponsoring the violence in preparation for an attack, In the dukes case waylaying the messengers made sense since his interests would be more in line with causing dissent in the region while preventing the king from hearing about it; in this way when he marched into the area he would find an already subdued populace in his newly acquired province.

Cornelius needed more information before he would act... but more then anything he needed the prince back in ghosts pass and thus he would also gain the kings ear.

"I want you to travel back to the fort and tell him that he is to assume active command of the fort, you are to take Denar and Eric with you for added protection " said Cornelius making sure the soldier would know that this was not open to debate.

"Are you going somewhere sir?" Asked Tark with both a hint of concern and relief, Cornelius ignored this preferring to focus on the important matter at hand.

"I will leave with the rest of the company and head to the capitol"

As Tark left Cornelius turned to the rest of the company

"You men will follow me! we leave to the capitol in order to report these attacks to the prince and gather additional men for the garrison, we shall collect food in the Dalavar Estate; i think they owe us a favor"

The men at first confused laughed at the last part of the order, most of them had been present when Cornelius led a force to aid the Lord of Dalvar in his fight against the ambitious lord Harding; before their arrival Dalvar's men where being massacred by Harding however with their intervention that soon changed. This memory was particularly pleasant to the men since they got to enjoy the Harding estate's "hospitality" afterwards...
---
"You know what I would ask of you, Brother. Lady Rivera has ever been a friend of the Royal Family and my closest one in particular. In the course of recent events, I have realized that I would not have myself separated from her. I would ask that you give us your blessing to wed, when our duties permit it. That is, if you would have me?" Lelinus announced calmly and eloquently, directing his last question to Rivera with a subtle tone of humor that only those close to him would recognize.

"I give my blessing to this union," Duke Huor announced happily, ignoring the looks and whispers of the nobility, some of whom suspected that he manipulated the whole thing with Christina in order to marry within the Royal Family and gain influence, given that was what many of them would have done themselves.
---
Rivera gave a coy little smile at Lelinus' last question. "Of course I will." She replied to him, and then turned to the king herself. "As for myself, your Majesty, I would ask for custody of my neice or nephew. Be it only through our mothers' side, we are still sisters." She paused, looking back at her sister who was still crumpled on the floor. "Unless of course, you had something else in mind for the child."
____________________________________________________________

"Good morrow brother. I am Katherine Devalin and you are?"

The voice had captivated Theodin before he had even turned to look at her. Never before had he been so effected by a woman, and he found himself mezmorized by her eyes, as brown as the soft mane of his destrier, hair almost as dark as the bark of trees. And her lips gleamed like the darkest garnets of him mothers' brooch she used to wear. As captivated as he was, Theodin still mangaed some semblence of composure. He managed to gather himself just before staying silent a moment too long to bow to her, saying, "I, my fair Lady, am Theodin Elindar Redway, the rightful Heir to the land of Pentos, currently occupied by Luxor. I am honored to make your acquentince." His electric blue eyes looked into hers only fleetingly.

Apart of this interaction bothered Theodin. Hehad no business getting wrapped up in some sort of long-shot romance with the Lady of another land. He had more to worry about. Like wresting his homeland away from Luxor.
---
Lelinus smirked at Rivera's comment. Any other women would either be blushing with all the attention or already scheming about what she would do as Princess. Not Rivera, however and in that, he knew he mad the right choice. At her mentioning of the child, he raised an eyebrow. She did have a right to her as his or her aunt. Perhaps they could send the child to a monastery or nunnery to be raised as a scholar or monk or nun.
---
James said nothing for a few moments, leaning forward on his throne and watching his brother and Rivera. he could not deny that they cared strongly for each other the evidence was plain in the way they looked at each other. A part of him remembered when he had thought that Christine had looked at him in the same way, of course he now knew it had all been an act on her part, and a cynicism he did not previously have doubted the truth of their relationship. That cynical voice whispered that Rivera was like her sister and wanted nothing more than the power of being princess and possibly queen one day. Yet he ignored that part knowing that to refuse his brother on this would be to damage their relationship further perhaps to the point beyond repair. Though the strain between them was not of his making James knew he had to mend it in order to remain strong as a monarch. His brother was well loved by the people and besides that was a skilled strategist and James would need this if war did happen with Luxor.

All of this James knew he needed as a King, but as a brother he was genuinely happy that Lelinus had found someone he could love and cherish, James allowed himself to only think of that and a broad smile gradually lit up his face. His whole face changed when he smiled looking more like the James of old who laughed often and loudly and enjoyed life to the fullest.

"Of course you have my blessing brother." He said. "How could I not when you are clearly besotted with her and understandably so. I give you both my blessing, in fact a feast will be held in honour of your engagement." He proclaimed loudly amidst cheers from the nobles gathered.

His face lost his bright good humour however when Rivera voiced his request, that was a difficult one to answer and James honestly did not know what to say. His instinct was to allow the adoption as it would mean he was not having to murder the babe. The more he considered it the more he could see no harm in the adoption, he could not and would not acknowledge it as his heir but if the child were adopted it would still be close to the royal family and James could then still keep an eye on the child. No matter what he thought of Christine the babe was still his, making him a father for the first time.

"Very well." He said finally. "I will grant your request on the condition that you keep me informed of the child's whereabouts and education."

--------------------------------------------------------------------------------------------------------------------------------------------------------------------

Rowan stood to one side of the throne room with one hand resting near her sword and the other relaxed by her side, she stood in a relaxed yet ready stance and even here in the heart of the palace she did not stop seeking any threats around her. It was in her nature to always be on the alert and she had found this had saved her many times in the past. It was difficult not to be distracted however, not with the Prince, his lover Rivera and the King discussing such important matters.
Rowan could not help but tense when the prince asked for the King's blessing to marry Rivera or Lady Huor as she was now to be known, she had nothing in particular against the other woman, yet her heart ached painfully. Foolishly the initial feelings of respect and admiration she felt for the princes skills had grown into something more and although she knew he would never look at her twice it still pained her to be reminded of it.

With a small sigh she hardened her eyes and deliberately concentrated on those around her rather than the royals and Lady Huor, she would betray herself by acting like a woman mooning over a man.

---------------------------------------------------------------------------------------------------------------------------------------------------------------------
Katherine prided herself on her ability to maintain her composure regardless of what she was faced with, only her brother ever saw the real Katherine. Everyone else simply saw whatever she wished them to see usually what they wanted to see. By never lowering the barriers she protected herself from the very thing she deliberately did to others, manipulate them, no one could manipulate her because no one knew what her real desires and motivations were. Yet she was mistress of her craft and manipulation was her art and she was very good at what she did. It was in part why her brother had kept her around, also because she was the only one he trusted, because her intelligence network was large and accurate.

Yet all of this disappeared when met with a pair of intense, electric blue eyes that seemed to see into her very soul and scorch her. She felt heat rush through her and she was shocked to realise that she desired this man and desired him strongly. Yet all he had done was look at her, one glance and she felt the urge to fling herself into his arms and drown in those eyes. With a considerable effort she tore her eyes from his and took a moment to compose herself looking at the rest of him instead. Unfortunately the rest of him was just as attractive as his eyes, a lean body with ripples of muscle visible even through his clothes, shoulder length black hair that Katherine itched to run her hands through and a handsome well defined face.

Uncomfortable with her bodies traitorous reactions and unused to having such reactions she tightened her hands in the folds of her dress and concentrated on not making a fool of herself in front of her brother. It was not easy especially when the man bowed and introduced himself as Prince of Pentos no less and in such a firm yet husky voice.

"It..." Katherine cleared her throat and tried again. "It is a pleasure to meet you. Will you be staying long?"
---
My dearest brother, 

I know in my previous letter I stated that I would return, today but I believe I must stay longer, they are up to something James, I can just feel it in my bones and as you can imagine I need to figure out what it is, I blame mother for that trait in me, god rest her soul. Over dinner last night I discovered that Henry has assembled an armada of ships, which he claims is to deter the Luxorians, but I am not too sure that is the entire truth. The man has far too much power at his grasp, that I fear what he might do, please head my warning dear brother and act upon my information. Tomorrow I plan on visiting Baron Thomas Clarkson, he seems to in charge of the fleet, I have heard from a reputable source that he favours the Royal family, therefor I may be able to get information out of him. 

Pray tell me, how are things at  Winnfell? I am missing you and Lelinus dearly and can't wait until we are all reunited, which I hope will be soon. 

Your ever loving and abiding sister, 

Gwendolyn
Sealing the letter, Gwen rose from her desk and left her room, hurriedly walking down the corridors and snuck out of the main house to where members of her guard were being housed, checking to see no one was following her, the blonde snuck inside, beckoning the first man she came across "your highness" he greeted with a bow. 
"Smith" she replied with a small smile "I need you to deliver this letter to my brother, it is for his eyes only, do you understand?" she asked tucking the letter into his hand, 
The man nodded "Right away my princess" he agreed. 
Gwen sighed a breath of relief before smiling "thank you" she spoke appreciatively, placing a gold coin in his hand "and do be careful, trust nobody." 
Watching from the distance as the knight left, Gwen wishing that it was her who was riding back to Arva right now. Pushing thoughts from her mind, she walked towards Henry's study, like a woman on a mission, knocking lightly she didn't wait for an answer before entering "Henry I-" she began before noticing the new man stood in the corner "forgive the intrusion, I did not no you had guest" she smiled politely at the stranger, before looking at Katherine "morning Katherine."
---
"Of course you have my blessing brother." His brother said. "How could I not when you are clearly besotted with her and understandably so. I give you both my blessing, in fact a feast will be held in honour of your engagement." He proclaimed loudly amidst cheers from the nobles gathered.

For the first time in a while, Lelinus beamed happily at his brother. This had to have been the first decision James made since his coronation that he agreed with. He gave his brother a short bow. He still desired the throne for Avalon's sake, but he would never stand against his brother. An amiable abdication was what he hoped for, once all threats to the kingdom were neutralized and his brother saw that he was best suited for the throne and he himself could seek happiness elsewhere. As of now, though, he could let his plans wait just for a moment. He took Rivera's hands in his and kissed them.

"It has been a long enough wait, milady," he told her, his eyes sparkling with mirth and passion he dared not show in front of the Court lest they think to try to take advantage of it.
---
Arcs are bundles of posts that you can organize on your own. They're useful for telling a story that might span long periods of time or space.
There are no arcs in this roleplay.
There are no quests in this roleplay.
Welcome home, Promethean. Here, you can manage your universe.
Arcs are bundles of posts from any location, allowing you to easily capture sub-plots which might be spread out across multiple locations.
You can create Quests with various rewards, encouraging your players to engage with specific plot lines.
Settings are the backdrop for the characters in your universe, giving meaning and context to their existence. By creating a number of well-written locations, you can organize your universe into areas and regions.
Navigation
While not required, locations can be organized onto a map. More information soon!
There are no groups in this roleplay!
Orphanage
By marking a character as abandoned, you can offer them to your players as pre-made character sheets.
"You lay a hand on him, you die. End of story. Understand?"
"Rule well James. For if you do not, you won't rule at all. I will not allow you to destroy this country."
"My, my...just how can I get myself out of this one?"
" I claim to take my rightful place as queen and to unite myself with the future king"
"I will get my homeland back from them. But, there is much I need to do before that day comes."
By creating Collectibles, you can reward your players with unique items that accentuate their character sheets.
You can schedule events for your players to create notifications and schedule times for everyone to plan around.
The Forge
Use your INK to craft new artifacts in The Court of King James: A New Dawn.. Once created, Items cannot be changed, but they can be bought and sold in the marketplace.
Notable Items
No items have been created yet!
The Market
Buy, sell, and even craft your own items in this universe.
Market Data

Market conditions are unknown. Use caution when trading.

Quick Buy (Items Most Recently Listed for Sale)
None
Discussions
Topics

Replies
Views

Last post
Most recent OOC posts in The Court of King James: A New Dawn.
There have been no posts in the OOC topic for this roleplay!