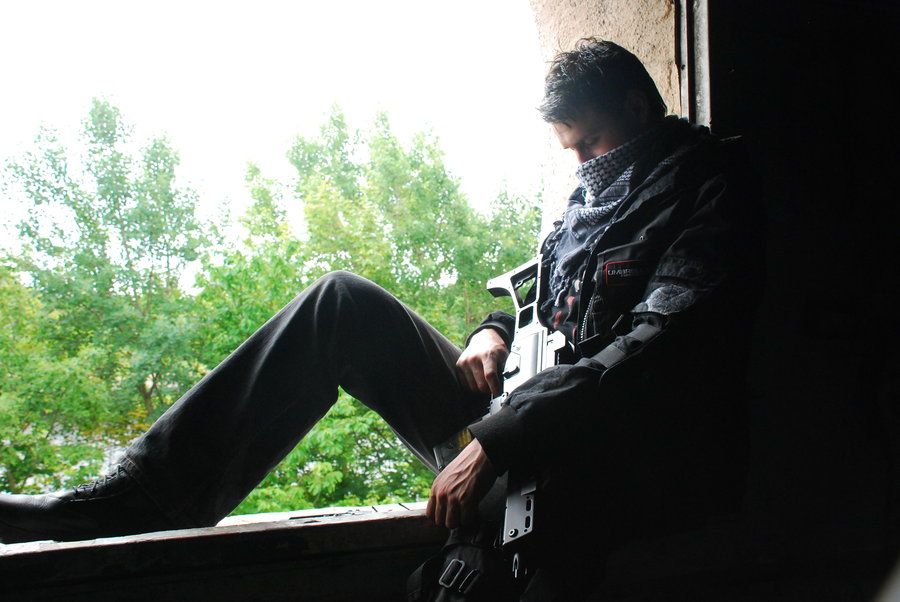 Theme:
Ra-Do You Call My Name
Name: The Nomad
Birth Name: Thane Lancer
Nicknames: Thane, Nomad, Sharp-shot
Age: Twenty Four
Species: Tyhuman
Gender: Male
Religion: None
Height: 6' 2"
Weight: 175 lb
Hair: Jet black, sticks up in the front.
Eyes: deep blue, nearly black.
Tyhuman Ability: He can slow down his perception of time to one tenth of what it truly is. This makes him appear incredibly fast and almost psychic to those around him. It also helps him while taking shots as it gives him plenty of time to locate his target, line up the sights and pull the trigger.
Ability Downside: Thane's ability physically exhausts him if he uses it for more than a few minutes at a time. However, he counteracts this by always carrying several adrenaline shots with him.