---
"I don't owe you anything..."
---
Digital Daggers - Still Here.
Emilie Autumn - Scavenger.
---
[|x|] GENERAL INFO [|x|]



Name | Orin Tae Park.

Nicknames | Kaine.

Gender | Male.

Race | Vampire.

Birth Date | 1987

Physical Age | Twenty two.

Sexuality | Heterosexual // Bi-curious, some would say.


---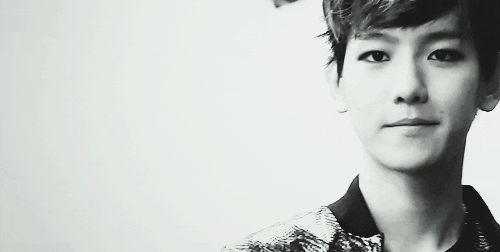 [|x|] APPEARANCE [|x|]



Height | 6'0"

Scars/Tattoos/Piercings | No scars, tattoos or piercings to speak of.

Hair | His hair is naturally a chocolate brown, and is styled to be short and shaggy. It is swept to one side, over his forehead.

Eyes | Kaine's eyes match his sister's perfectly; dark brown.

Complexion | He is quite pale.

Body/Build | Though he's not exactly skinny, he's not as muscular as he could be. He is well-built but not incredibly large. He's quite tall too, which gives him more of a slender look.

Clothing style | Kaine prefers to wear tight clothes. He loves skinny jeans of many different colours, but his favourite is grey, and he mainly wears extremely long vests or shirts, with black converse high tops. He still wears jackets but not a whole lot, and his caps are usually facing the wrong way. He doesn't really have a specific colour scheme.

Accessories/Extra | Although he doesn't wear it often, he was given a necklace by his father, and on it is a small glass vile; there's nothing inside of it. He often wears caps, but not much else.


---
[|x|] PERSONALITY [|x|]



Personality description | Kaine doesn't really have many good qualities, per say. He used to, back when he was still mortal, but his entire attitude has changed drastically in the past five years of his life. He no longer cares for people, nor does he pursue any sort of a relationship, be it something as simple as friendship or something as complex as love. He has feelings and he's not that different from normal people, but he puts up a thick wall and people only really see the cold and dark side of him. As of yet, nobody has broken the wall, and he doesn't intend to let it down any time soon. He is extremely sarcastic, only his sense of humour is much darker than that of his sister, and he often shows several sadistic tendencies, especially during fights or feeds. And with this comes the fact that he will try his very best to provoke others, because he loves driving a reaction out of people, teasing them and making them attack; it's almost thrilling. Intimidating others and seeing the fear in their eyes is satisfying to Kaine. It is his love for danger that fills him with the need to push himself to the very end, which makes it impossible for him to submit to others.

As well as this, Kaine is insanely flirtatious. If you're a girl and you've somehow sparked his interest, he won't stop pursuing you until he gets what he wants, even if it's only once. His sister claims that he has a perverted, dirty mind, and he doesn't disagree in the slightest. He accepts it. He tends to target the girls he thinks are easy, but he occasionally loves a bit of a challenge and will go for the more innocent ones. It's almost like a sport to him. Kaine won't settle down any time soon. He says that he's simply 'sowing his wild oats', or something of the like. He's reckless, though his bloodlust is under better control than his sister. At least, he doesn't react as badly when he is unable to get to some blood. He's calmer about it.

Hobbies | He's quite the artist, and often draws alone in his room.

Career | Currently unemployed.

Main habit(s) | Sucking his teeth, trying to suppress laughter during certain situations and tormenting his sister in every way possible.


---
[|x|] HISTORY [|x|]



Relationship Status | Single.

Family | His father, Lee, was a Police Officer, and the two were close. They had the stereotypical father/son relationship bond. At one point, he aspired to the career of his father. His mother, Leila, was simply an annoyance and would never leave him alone. He never really got one with her. His sister, Nyx, was his opposite. She was boisterous and he was a bit of a nerd, so they never really got along either, but they love each other really.

Brief history | During the first twenty two years of his life, Kaine had it all and got everything out of life that he possibly could at that point. He finished school as one of the top students in his year, with very good grades. He sailed through two years of Sixth Form, and then a further two years at a local college, where he studied English Literature, Journalism and Psychology. Despite this, he actually struggled to get a job for the two years after that, so he too stayed in his parent's home with his sister. They were turned at almost the exact same time. Her urges to kill the two of them were much worse than his, but he left with her anyway, telling them that he'd look after her. Kaine and Nyx found beds where they could for five years, and eventually Nyx came across the bar, where they are now staying.

Extra | He purposely leaves his victims with a bit of blood left, so that he can watch them bleed out. He will also jab at them or torment them as they die.
---