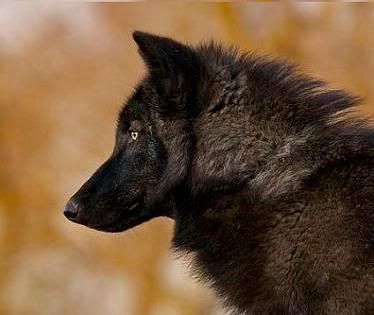 Name:
Zayne Sterling
Nicknames:
No proper nicknames, though he has ben called Zay, Zee, Sterling, Jay, and many more. He never really liked any of them.
Age:
20
Grade:
Elder
Species:
Werewolf/Shapeshifter
Face Claim:
Zayn Malik (One Direction)
Human Form:
Zayne has jet black hair. His eyes are a deep brown, that seem to sparkle when he is joking, or just in a certain light. He is probably of average height, standing at 6'1, and he has a muscular build, and six pack, due to the constant exercise and agility needed in the pack. He also has a piercing in his left ear. His style is something simple, and comfortable; Usually consisting of chino's or jeans, converse or trainers, a plain tee and an oversized hoodie.
Wolf Form:
Zayne's wolf form has the same traits as his huamn form; from his jet black fur to match his shagy hair, to his muscular build in both cases. His eyes, as a wolf, though they are the same brown as his human form, seem to have a certain shine to them, giving them a yellow/goldish colour.
Personality:
Zayne's personality can be up and down, shifting just like his appearance. One minute, he's the shy guy, quiet, a good listener, the next, he's an outgoing guy, and an all around troublemaker. To be honest, Zayne just has everyone's best interests at heart, and his mood changes on what he thinks everyone needs. You need someone to listen to your problems? Sure. Someone to play a trick on a human with you? He's your guy. This is especially true when it comes to Scout. He would do anything for her, and admires her outgoing, spunky personality, even though he will be the first to admit she is extremely stubborn. Though Zayne would hardly see this as a con. Infact, he considers it extremely cute.
Not that Zayne is all sunshine and rainbows, only look out for others kind-of-guy. He can also be pretty greedy. If he wasn't greedy, he wouldn't be trying to get a relationship going with Scout so badly. He is 99% certain that Ruby doesn't like him, and the fair thing to do would be to give up. If he keeps going, all that's going to happen is that everyone is going to get hurt; Scout in trouble because of the rules, and of course the fact that she is two years younger. She's not even an elder yet! The whole idea is just a disaster. It's like a student dating a teacher; Just plain wrong.
But Zayne can't help himself. Even if he has usually put other's first, Scout is too irresistable, I suppose you could say. Her unpredictable personality has Zayne on his toes the whole time, and overall, Scout is an energetic and fun girl. He can't help that he has fallen for her.
Zayne, as well as his 'nice guy' personality, is also extremely stubborn, when s=he thinks he is right. He hates admitting to being wrong, and hates being embarrassed. Not to mention that he can be a but flirtatious at times. He has never actually had a proper girlfriend, or at least one that he thought he would like to spend the rest of his life with.
And though he may be flirtatious, he is actually very protective over any girl. He used to have a fiery-temper, but has since attempted to cool it down, in fear of what would happen (see history).
He can also be childish... in a good way. Well, to some at least. Not all would view it as a good trait, but Zayne himself sees nothing wrong with it. He hates taking anything seriously. Life's too short to waste it worrying. As the annoying saying goes; YOLO.
And by childish, I mean CHILDISH. Zyane is the kind of guy that will watch Disney movies until 1 am, goes crazy over a lollipop, and still enjoys playing games like tag and hide and seek. Not that he doesn't have his serious side too, of course. Zayne has enough sense to calm down when it comes to something important, at least. And he isn't always childish. At least, not always completely childish. But Zayne is a sort of kid at heart, though he doubts that any six year old kid would enjoy drinking and partying until all hours.
Likes:
Rain
Warm Days
Active Activitities
Hot Chocolate
Chocolate
Pringles
Reading
Sarcasm
Wolves
Video Games
Music
Soda
Dislikes:
Frogs
Knees
Toes
Elbows
Stuffy Areas
Crowded/Tight Spaces
Bossy People
Bugs
'Dry' People
History:
Zayne's life had always been pretty screwed up. He was the oldest of his siblings, having a younger sister two years younger, though she wasn't a werewolf. His father, or rather step-father, as his father left before Zayne was born, abused his mother, and he and his sister would snuggle up in their rooms at night, listening to their 'parents' arguing from downstairs. Zayne never had any idea why his mother would marry the 'scumbag,' He didn't really care though. All he cared about was that his mother seemed to have another bruise or scar to cover with make-up every single day. And Peter, his step-dad, was the reason why.
When Tara, Zayne's sister, turned thirteen, their father started abusing her, too. That was the last straw for Zayne. After finding out, Zayne shifted for the first time, and his rage brought on his attack. His father was almost dead by the time he had calmed down again, and was shifted off to hospital immediately. When Zayne told his mother, the three quickly moved from there to Campbellton.
Since then, Zayne has always been fiercely protective over any girls, and though he may be slightly flirtatious at times, he would never use or abuse anyone, or intentionally hurt a girl's feelings. He also tries his hardest not to ge angry at all, for fear of what he mighht do.
Secrets:
Zayne has a crush on Ruby, or Scout. And not just a small one, oh no, by crush, I mean HUGE crush.
Zayne once attempted to kill his abusive father, and almost succeeded. Ever since he has been afraid of himself, and what he might do.
Other:
N/A
Average post length:
Apparently 246.79 words, but to be honest, it can change. Sometimes it would be up to five paragraphs (though I have to admit, not very often) and sometimes as little as five lines. It all depends on what I am given to work with, and what mood I am in. On average, I would say 2-3 paragraphs.