---
---
---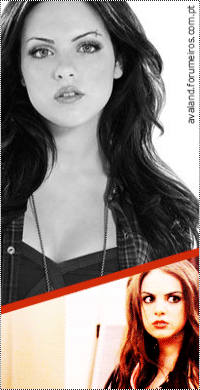 N A M E
Delia Stanis
P H Y S I C A L - A G E
23
A C T U A L - A G E
359
G E N D E R
Female
S P E C I E S
Gorgon
S E X U A L I T Y
H E T E R O S E X U A L
S O N G S
Dark Times || The Weekend Ft. Ed Sheeran
---
---
H E I G H T
5 ' 7 "
W E I G H T
140 l b s
S K I N
Slightly tanned
E Y E S
Green
H A I R
Black
M A R K I N G S
T A T T O O S
▲

A viper tattoo wrapped around her wrist


▲

Rose behind her ear
S C A R S
▲

Scar from the back of her neck to her right shoulder blade


▲

A burn mark on her inner thigh
N O R M A L - A T T I R E
▲

Black dress/skirt


▲

Graphic Tee


▲

Black shrug jacket


▲

Boots/heels


▲

Dark Makeup
---
---
PERSONALITY
People consider Delia maniacal and she is but she does have a soft side that is hidden deep down and hidden by hatred and anger. She used her anger and hatred to survive in the world she lives in. Kindness and loving aren't words you hear much and in a world like this one you will be eaten alive. She learned that quickly. She is smart but she does stupid things, sometimes without thinking it through. Normally she lets her anger fuel her actions and goes with it after letting the idea simmer for awhile. She is the type that believes loyalty is earned and it is hard to earn her loyalty and trust for that matter. She has been double crossed and back stabbed more times that she can count and each time her willingness to trust thins.
---
---
L I K E S
▲

Tea


▲

Candles


▲

Secrets


▲

Fighting
D I S L I K E S
▲

Men


▲

Coffee


▲

Alcohol


▲

Necromancers
F E A R S
▲

Dying


▲

Falling in love


▲

Loosing ones she already loves


▲

Fire
S E C R E T S
▲

Sometimes turns people into stone just because


▲

Has actual snakes for hair but knows how to hide it


▲

Has a beloved python as a pet named Titus


▲

Afraid to die but hides it with carelessness
W E A K N E S S E S
▲

Her pet Titus


▲

Fire
---
---
HISTORY/BIO
Delia wasn't born a Gorgon, she was human at one point in her life but it was so long ago she barely remembers much about it. She was born with both parents and an older sister who seemed to not want to be bothered with her. She wasn't exactly as mincing as she is now but she wasn't much of a nice person either. She'd do things just to get her sister (and others in school) in trouble while she just sat and watched with a smirk on her face. Back then she didn't have any knowledge of the supernaturals but she loved the stories about them. She loved the myths and the idea of creatures like that existing. During her high school years she became friends with two girls names Zachary and Melanie, they quickly became close friends. Delia soon realized Melanie was much more mischievous that she was and usually pushed them to join her in some very unacceptable things.
Although Melanie was their friend there was one thing she'd done that they all, in the end, had to pay for. At the age of around 20 or so Melanie began dating this older guy. At the time Delia and Zachary had no idea the man was engaged to be married but when they found out and tried to convince Melanie to break it off she refused. When Delia found out about what happened to Melanie, both her and Zachary confronted the fiance of the man only to receive the same fate as Melanie. Delia eventually forgave Melanie but she knew Zachary wouldn't. Delia stayed friends with the two girls but Delia and Zachary fought more than friends should, but they seemed to be able to stay friends.
Delia spent the next few hundred years moving from town to town, small towns mostly. While in one of these towns she met a man,Titus, who she couldn't help falling for, even with her man hating nature. They spent years together until Delia ran into another Necromancer. It turned out her love had a bad break up with her and she wanted him back. Unfortunately he refused saying that he loved Delia, which turned quickly into a fight between the Necromancer and Delia. At the end of the fight Delia was left with a scar on her neck and burning flesh while her love had been turned into a python. She grieved for her Titus. She's never gotten over it and her hate for Necromancers grew. She was never able to feel the same way about any other man but it was still hard for her to totally hate them when she'd loved one for so long.
After hearing about Melanie's death everything for her changed. A friend had died, yes she was the reason their lives were now in danger in the first place but to Delia she was still a friend.
---
---
▲ Her beloved snake was once a man she loved and was turned into a snake by a Necromancer




▲

She finds it hard to fully hate men when she finds them so attractive.


▲

Her burn mark is from a Necromancer.


▲

The scar on her neck is from a fight with another Gorgon.


▲

In total she has turned 369 men into stone, she likes to keep count.


▲

The first man she ever turned to stone was random and accidental.


▲

Her fear of fire comes from her run in with a Necromancer
---
---
---
F A C E - C L A I M ||

L I Z G I L L I E S |

C R E A T O R ||

T H E H A L F B R E E D 4 4 3 |

H E X C O D E||

# 2 A 5 9 3 5