---
---
---
---
---
---
---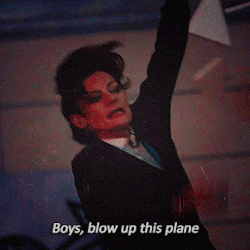 ---
---
N A M E
Elise Kabul Sividibus
P H Y S I C A L - A G E
49
A C T U A L - A G E
Roughly 1,300
G E N D E R
"Female"
S P E C I E S
Nightmare
S E X U A L I T Y
Sapiosexual
S O N G S
[url=VID URL]
SONG || ARTIST
[/url]
---
---
---
---
H E I G H T
5 ' 4 "
W E I G H T
114 l b s
S K I N
Light-Tan
E Y E S
Pale-Blue
H A I R
Dark-Brown
N O R M A L - A T T I R E
"One must always dress her best, Especially when her mind is at it's worst."
▲

Red Lipstick


▲

Black Eyeliner


▲

Up-Done Hair


▲

Victorian Blouse


▲

Plum Jacket


▲

Ankle-Length Plum Skirt


▲

Black Ankle Boots


▲

Umbrella


▲

Black Fitted Spike Bracelet


▲

Two Copper Rings


▲

An Antique Broach


▲

Fruity Black Boater Hat
---
---
---
---
"I'm not insane! I prefer the term, 'Professionally disillusioned'."
If one were to try and write down Elise's thought's into a book, upon reading the book, most respectable people would go mad. A mind full of paradoxes, she's calculating, yet impulsive. Caring, yet a sadist. Perfectly intelligent, yet effectively insane. Her mind is always filling with devious plots and dark ideas, often used to terrify those she knows. Disillusioned with reality, she finds the medicine, or rather, any form of dark prevention to be a mild inconvenience at best. At worst, she denies it's existence, and continues on with her business corrupting and tainting the fears of the defenseless. Considering herself to be a professional producer of fear, she dresses, and acts the part, often breaking out with just a bit more of a dramatic flair than is required. But at the end of the night, she's just as crazy as those who have succumbed to her. She acts without care, yet somehow translates this all into a long, overarching plan to spread mass-fear.

Making it her business to know nearly everyone, combined with her innate ability to know people's fears, she is a hopeless flirt at times, though never really takes the plunge. Though, while charming, she plots, probes and configures, finding the persons greatest fears, and how to manipulate them. In the same vein, those she considers friends, true friends, are still little more than cannon fodder for her to ignite. She acts with little remorse, and kills when necessary, or often just for fun or pure coincidence. That's not to say death is the only thing on her mind however, as she's rather fond of making people realize the horror of themselves.
L I K E S
▲

Fear


▲

Panic


▲

Terror


▲

Horror


▲

Drama
D I S L I K E S
▲

Happiness


▲

Boredom


▲

Sanity


▲

Loud singing
F E A R S
▲

Death


▲

Herself


▲

Commitment


▲

Human 'bits'
S E C R E T S
"It Wouldn't be a secret if I told you dear."


▲

Has a plan to bring fear raging across the borders of the world once more.


▲

Is able to infect the dreams of occult creatures who sleep, however infrequent; like Werewolves.


▲

She has developed a feeling of kinship with Erik, and most likely wouldn't kill him.
W E A K N E S S E S
▲

Confidence


▲

Lack of Dreams


▲

Disbelief


▲

"Poison" (Anti-Fear/REM-sleep Medication)
---
---
History
---
---
"I've lived a long and frightful life. You'd be surprised the horribly brilliant things I was behind."
Elise was willed into existence long ago, so long she can hardly remember. Back then, exercising her power was easy, humans were scared of their own shadows, and even those they swore to protect them. She grew bored, always adapting with the times, before thinking of a new, and more fun game to play. She began concentrating her efforts, driving some insane, and others mad, while sending others down a path so dark, they never found the light again. After a few decades, she refined her game, focusing on certain people, driving some to power, and making others fall. She claims responsibility for the beginning WWII, and part of the Cold War or the "Red Scare". Soon she began a more subtle form of manipulation, shaping governments and hierarchies and making a crimes and terror spread through entire nations, sending a nice, low-frequency fear of the dark once again.

Then, as times changed, so did she. Once the humans began to fight back, and negate her powers, she upped her game. She gave human-kind a terror so intense, they were admitted to psychiatric wards within days. It was a month before she realized her mistake. Motivated by fear, they worked harder to rid the world of her. And so far, it's been working. Her powers have steadily dropped, and she's slowly retread into the shadows where she belonged. Luckily, she still has a few more 'involved' plans to re-inspire the fear in human-kind.
---
---
Facts
---
---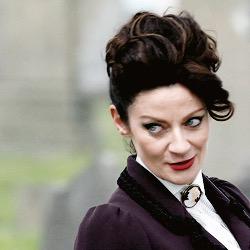 ▲

Loves crafting over-complex and elegant solutions to simple problems.


▲

Fascinated by Necromancers, but considers them inferior to other occult beings.


▲

Honestly couldn't care less whether you live or die.


▲

Is very protective of her true plans.


▲

May know that doing one thing may help advance her 'plans', but kills it off anyway, just to laugh a little.


▲

Doesn't like calling it death, just "painful ethereal relocation".


▲

Has no idea who her parents, were, (if she had any).
---
---
---
F A C E - C L A I M ||

Michelle Gomez


C R E A T O R ||

Mr. Inkwell


H E X C O D E || #8A2E8A