---
---
---
---
---
---
---
---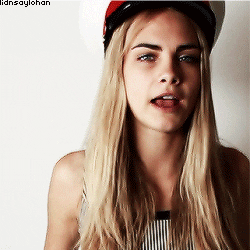 ---
N A M E
G E O R G E T A - L I V I A - A R D E L E A N
N I C K N A M E S
G E O R G Y
L I V
P H Y S I C A L - A G E
2 4
A C T U A L - A G E
3 4 7
G E N D E R
F E M A L E
S P E C I E S
S H A P E - S H I F T E R
R A N K
O M E G A
S E X U A L I T Y
H E T E R O S E X U A L
S O N G S
B U T T E R F L Y || B A S S N E C T A R
---
---
---
---
H E I G H T
5 ' 4 "
W E I G H T
1 3 0 l b s
S K I N
P A L E - I V O R Y
E Y E S
H A Z E L
H A I R
D I R T Y - B L O N D E
M A R K I N G S
T A T T O O S
▲

White Siberian tiger down left ribcage, along her thigh to her knee


▲

Skull on right index finger knuckle with 666 on the other 3 knuckles


▲

"Fuck" written across left hand knuckles


▲

Tramp stamp of revolvers, roses with "Do or Die"


▲

"Carpe Diem" on side of right hand


▲

Raven, skull and pentagram on right bicep


▲

Sugar skull portrait of Harley Quinn on left bicep


▲

Diamond between breasts


▲

"Among the darkness I thrive" on inside left forearm
P I E R C I N G S
▲

3 in each earlobe


▲

Industrial bar in left ear


▲

Hoop in right nostril


▲

Tongue ring


▲

Nipples
S C A R S
▲

Claw marks down back


▲

Cut down left side of bottom lip
N O R M A L - A T T I R E
▲

White tank top with arm holes torn down to her hip


▲

Black lace bra visible under tank top


▲

Torn and frayed skinny jeans


▲

Knee high combat boots


▲

Oversized letterman style jacket


▲

Ray Bans


▲

Backwards baseball cap
---
---
---
---
Georgy is literally the polar opposite of her brother Luca. She is very very sarcastic, and her sarcastic comments and remarks can come off harsh and derogatory but as long as she can make herself laugh, or better, make Luca laugh, she doesn't care. She definitely has a whimsical, bubbliness about herself and kind of dances to the beat of her own drummer. But although she comes off as this humorous, outgoing person she does this to guard herself and hide her true feelings about most things. She's scared that her true emotions show weakness and she doesn't like to seem weak. She comes off as a very tough and brave woman despite her small size. Big things come in little packages. She's most definitely a spit ball of fire wrapped up in a short little body. She is very spunky, not afraid to say things how it is and is known to be the mouth out of her and her brother, while Luca is the brawn. Georgy is also the brains behind the 2. Although she isn't the Alpha she knows how to persuade and manipulate him into doing whatever she wants which secretly makes her the most powerful member of the shifters.
---
---
L I K E S
▲

Luca


▲

Tattoos/Piercings


▲

Bad boys


▲

Pissing of Luca


▲

Werewolves


▲

Sex


▲

Any alcohol


▲

Flirting


▲

Sarcasm
D I S L I K E S
▲

Humans


▲

Sluts


▲

Dishonesty


▲

Drama queens
F E A R S
▲

Heart break


▲

Hunters


▲

Losing Luca


▲

Drowning
S E C R E T S
▲

Masks her true emotions with sarcasm


▲

Never been in love


▲

Knows about Luca's bloodlust


▲

Alcoholic
W E A K N E S S E S
▲

Luca


▲

Dark Metal


▲

Silver


▲

Selfless
---
---
---
---
Georgy grew up under the wings of her 2 older twin brothers Anton and Luca. When she was young, 12 at most her parents died from illness and starvation due to their family being too poor to support all of them and their parents insisted on feeding the children first. By that time her and her brothers had already started stealing just so they had enough to survive. They were able to make due once their parents were gone but Luca wouldn't let Georgy or Anton help him which ended up getting Luca arrested. She went to visit her brother while he was in jail but neither her or Anton had enough money to free him. It was about a week later when Luca showed back up at their make shift house. Completely surprised he got out, he admitted to shifting into a bird and escaping. Georgy couldn't believe what she heard and was more than ecstatic, hoping that she had these same abilities.

Georgy couldn't help but grow aggravated when Anton established his abilities and she still wasn't able to shift into anything. She was forced to sit around and way, worried while her brothers had all the fun, running around as lord knows what. One day when her brothers were going to leave her again, she was furious. She was tired of being left alone, and the anger triggered something in her. She must have been looking at the drawing of a Tiger that hung on the wall because she felt herself lowering closer to the ground, her angered shouting turning into loud roars that made Anton and Luca about jump out of their skin.

As Georgy and her brothers traveled to the new world, it didn't take them long to find other Shifters. And with Luca's strange ability to shift into real people, he quickly moved up the ranks in the pack but he took Anton and her along with him. What the people of the pack didn't realize, was although Luca was the most powerful, it was Georgy that controlled him and his decisions. Luca never decided on anything without the consultation of his siblings, and Georgy wouldn't drop her points until Luca saw them her way. She was good at that. Then everything changed. Humans found out about all the Dark Creatures of the world, which made devastating weapons to quickly follow. Before the weapons were even widely know in the Underworld, her brother Anton died from a shot to the heart from a bullet made of Dark-Metal. The death devastated her and Luca whom didn't know a life without Anton for over 300 years.

Without a choice, and more reluctant than her brother, they are forced to gather with the rest of the remaining Dark species in one final attempt to save them all. But Georgy worries that instead of saving themselves, they'll just end up killing each other off in the process.
---
---
---
---
▲

She hasn't felt complete since the death of Luca's twin, her other brother, Anton.



▲

She overly hates hunters because of what they did to Anton.



▲

Luca may be the Alpha of the pack, but she can persuade him to do whatever she wants.



▲

She feels letting people see her true emotions shows weakness so she hides her true self from most.



▲

Sometimes she wishes she was a human.



▲

Her favorite animal to shift into is a Raven.



▲

Luca's temper scares her sometimes.



▲

Although Luca, Shifters and Werewolves hate vampires, she doesn't particularly have a problem with them.



▲

She has a similar necklace to the one she gave Luca but hers has a Panther and White Siberian Tiger on it for her brothers.



▲

She holds little to no value for her own life.



▲

She would easily sacrifice herself for Luca or any other Dark being because she thinks other lives are worth more than her own.



▲

Seeing her cry is as rare as seeing Luca smile.
---
---
---
F A C E - C L A I M ||

C A R A - D E L E V I N G N E

C R E A T O R ||

S C A R . -

H E X C O D E ||

# D 1 A 0 4 3