---
---
---
---
---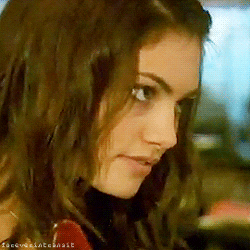 N AM E
Haley Rose Brian
P H Y S I C A L - A G E
18
A C T U A L - A G E
25
G E N D E R
Female
S P E C I E S
Werewolf
S E X U A L I T Y
Straight
H E I G H T
5 ' 6 "
W E I G H T
112 l b s
S K I N
White
E Y E S
Hazel
H A I R
Brunette
M A R K I N G S
T A T T O O S
▲

A small crescent moon on her left shoulder.


▲

N/A
S C A R S
N O R M A L - A T T I R E
▲
Jeans
▲
Tank tops
▲
Mini-skirts
▲
Spring dresses
Hayley is a girl. She is really deep down a kind girl. She likes helping people and doing things to make other people's days great. But on the outside she has a tough shell. She makes it out like she is mean or in a bad mood. Her flaws come and go. But the ones that stick is a quick judgement.
She might like someone and then she realizes she really hates them. Or the other way around. She also has a quick temper for years she blamed it on who she was but if you get her in a mood she won't get out of it just like that she holds grudges. Sometimes a short time sometimes not.
L I K E S
▲
Music
▲
Laughing
▲
Learning
▲
Basketball
▲
Horror Books
▲
Reading
D I S L I K E S
▲
Werewolf movies
▲
Horror Books
▲
Waiting
▲
Bad Jokes
F E A R S
▲
Death || She wants to do so much.
▲
Claustrophobia || Tight Spaces
▲
N/A
▲
N/A
S E C R E T S
▲
A Part of her wants to be human
▲
She's afraid of never being loved
▲
No one know what shes really like.
▲
N/A
W E A K N E S S E S
▲
Smoking || Smoked things here and there
▲
Her Past || hated it.
▲
N/A
▲
N/A
Hayley Rose Brian was born to her parents Sophie and Kendrick Brian. They got married before she was born and Hayley was conceived on their honeymoon night. Sophie and Kendrick met in highschool, Kendrick had the werewolf gene but it was unknown to him as it only came through his father and he never received it.
Sophie never wanted kids and Kendrick did. So when Sophie got pregnant she wanted to have an abortion but Kendrick refused. His father from Kendrick stepped in and took Sophie to his dungeon to give birth to the baby and then she would be let go.
Kendrick didn't want his baby to leave but Sophie didn't want that child and she was quite destined on it. So Kendrick's father promised to take care of the infant. By the age of three Sophie has passed away and Kendrick moved in with his father to take care of the baby with him. But Kendrick missing Sophie so much he became abusive.
Normally on Hayley. And Kendrick's father was an alcoholic so it wasn't the best match when they mixed together. She normally played and stayed in room unless she was called. Hayley's hair was always one of the best features. And she wouldn't allow anyone to touch it. She was almost thirteen and she had never cut it.
But one night when her grandfather was really drunk he was mad or something and cut it all off. She was so upset and she ran off. Leaving her dad and grandfather to deal with each other. But her grandfather caught her and brought her to the same room she was born in.
They kept her there and took care of her but told everyone she died. She hated knowing that the world didn't know where she was. And with that her life was in those four brick walls that was there. She knew life was grim for her but she didn't know it could get worse.
One cold November evening she had gotten really mad and pushed her grandfather away and he died. She didn't know that as her hands were still cuffed to the dungeon wall. With that the full moon shone out and her body ached and her bones began to snap and the pain was unbearable.
And then she was a wolf. The chains were broken and she had escaped. She left and found her pack that she still is with too this day. She is happy that she is free and she is a bit rough around the edges but kind at heart to the people she knows properly.
---
---
---
---
---
F A C E - C L A I M ||
Phoebe Tonkin
C R E A T O R ||
Lvdwilt2000
H E X C O D E ||
Purple