---
---
---
---
---
---
---
---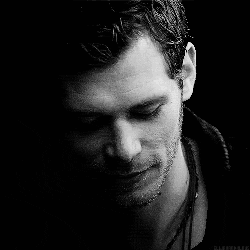 ---
N A M E
L U C A - V L A D M I R - A R D E L E A N
N I C K N A M E S
L U K E
V L A D
P H Y S I C A L - A G E
2 7
A C T U A L - A G E
3 5 0
G E N D E R
M A L E
S P E C I E S
S H A P E - S H I F T E R
R A N K
A L P H A
S E X U A L I T Y
H E T E R O S E X U A L
S O N G S
B R E A T H E || T H E - P R O D I G Y
---
---
---
---
H E I G H T
6 ' 4 "
W E I G H T
2 0 0 l b s
S K I N
P A L E - I V O R Y
E Y E S
H A Z E L
H A I R
L I G H T - B R O W N
M A R K I N G S
T A T T O O S
▲

Tribal tattoo sleeve on right arm


▲

Growling wolf on left peck


▲

Panther down right ribcage
S C A R S
▲

Claw marks on left shoulder


▲

Cut down right eye, over corner of his mouth


▲

Several whip marks across back
N O R M A L - A T T I R E
▲

Black leather jacket


▲

Band T-shirt


▲

Faded jeans


▲

Steel-toed boots


▲

Aviators


▲

Necklace of a Raven from Georgy
---
---
---
---
The first thing anyone would notice about Luca is that he is a hot head, quick to temper and will finish an argument with a fight, verbal or physical. One thing that tends to make his temper flair up is his sister Georgy, who knows just the right way to push his buttons. But another reason she causes him to get so angry is people who are rude, disrespectful or even interested in his sister. He won't get angry at them in front of Georgy but he'll threaten them within an inch of their life the second she's gone. A topic to never talk about in front of him or his sister is their dead brother Anton, unless you want a broken nose. It is also a rare thing to see Luca smile genuine, currently the only person that can is his sister but that's even a difficult task because she pisses him off more than making him happy. Luca also has a stoic, cold disposition when he generally seems emotionless and distant from everyone. He does this to keep people at a distance because he fears getting too close to someone and losing them. He already worries enough about his sister, he doesn't need more people to make him worry that much more.
---
---
L I K E S
▲

Werewolves


▲

Georgy


▲

Shifters


▲

Scotch


▲

Sex


▲

Challenges


▲

Fights
D I S L I K E S
▲

Gorgons


▲

Vampires


▲

Humans


▲

Sluts


▲

Liars


▲

Drama


▲

Narcissism
F E A R S
▲

Losing Georgy


▲

Death


▲

Failing


▲

Supernatural Extinction
S E C R E T S
▲

Has severe bloodlust


▲

Knows how to smile


▲

Can shift into another person
W E A K N E S S E S
▲

Georgy


▲

Temper


▲

Silver


▲

Dark Metal


▲

Lover (if he has one)
---
---
---
---
Luca was born to a poor family in Romania 350 years ago, 3 minutes before his twin brother Anton. Then 3 years their younger sister Georgy joined the family. As they grew up, they all quickly learned the art of thievery and stealing to help get their family by. When he was 15, their parents died from illness and with no money or food they had no choice but to keep robbing to survive. Luca didn't like the idea of his little sister or brother possibly getting caught stealing, so he'd sneak out in the middle of the night to grab what they needed for the next day. He knew it was going to catch up to them eventually, and he wanted it to be himself that got caught... and it was.

He was in a noble's house, trying to pinch some gold so he could get his siblings and himself out their predicament but was caught by the Lord of the house while he tried to escape. Getting the officials, they then grabbed Luca and threw him in a prison. Georgy and Anton came to visit him, but they didn't have enough money to free him. A couple weeks passed and he just assumed that he was going to die of either illness or starvation. One day a small pigeon perched itself in the window, and when he set his eyes upon it, he couldn't help but wish he was a bird. Next thing he knew, his body was changing and shifting until he looked identical to that bird. He didn't hesitate to wonder how this happened, but took it as a sign and escaped out the window, returning to his siblings.

It didn't take long after than for his siblings and himself to figure out what they were, quickly using these new abilities to their advantage. They noticed as they came of age, as long as they continually shifted their bodies climaxed around their mid-twenties, folklore even saying that they won't begin to age again until they stop shifting for good. As they all began to travel around Europe, they still were poor but thievery came much easier to them now that they could shift into animals. But that wasn't enough for Luca. He thought, if they could change into any animal, they why couldn't he change into another person and just walk right into their house? His siblings tried to talk him out of it but he was too stubborn. One day he caught site of a Nobleman walking home late at night, so Luca followed him, and knocked the man unconscious in an alleyway. Then he focused all his attention and energy at the man. The action caused Luca to become very lightheaded and almost pass out from weakness. But when he fumble his lethargic fingers through his pockets for a mirror, once looking upon his reflection he saw that he looked identical to the man laying beside him. This thrilled Luca. He thought that nothing was out of his grasp now, but the down side was the transformation made him so weak that he couldn't manage to go steal from the guy now that he looked like him.

Over the following century or 2 the siblings traveled across the Atlantic to the new world, finding a pack of Shifters in their journeys. And over those few hundred years, Luca began to practice and perfect his ability to transform into other people. This ability quickly let him rise to the top of the totem pole in his pack, becoming Alpha within 50 years of being with them. Of course, he wouldn't agree to be alpha if the pack members did not let his brother Anton become the Beta and Georgy become the Omega. Not long after becoming the Alpha was when the secret about the Dark Creatures came into the light for humans around the world. And once that happened, Hunters quickly followed. It was once they discovered/created the Dark-Metal that his brother Anton died by getting shot in the heart with a Dark-Bullet.

Even thought Luca is very reluctant to work with these other species, after seeing what happened to Anton, it seemed like the only logical option to save himself. But more importantly save Georgy.
---
---
---
---
▲

He had a twin, Anton, that was killed by Dark Hunters 10 years ago.



▲

He is very protective over his sister, but hides it from her.



▲

He is one of few Shifters that are able to change into another person, but the only person who knows this is Georgy.



▲

He's favorite animal to shift into is a Panther.



▲

He's most prized possession is his Raven necklace from his sister.



▲

He is the Alpha of his pack but is often influenced and persuaded by his sister.



▲

He is a difficult person to get close to.



▲

Love is a foreign concept to him. He's capable of falling in love but it's not something he searches for.



▲

Although he smirks and grins evilly, seeing a genuine smile of happiness is a hard thing to accomplish. And a rare sight.



▲

He has a bad temper that usually ends in fights or killing.



▲

He doesn't like Gorgons because he lost friends to them centuries ago. Plus they tend to kill men more than women.



▲

He naturally hates Vampires because Shifters are related to Werewolves which have a century long feud with Vamps.
---
---
---
F A C E - C L A I M ||

J O S E P H - M O R G A N

C R E A T O R ||

S C A R . -

H E X C O D E ||

# 4 6 8 C A 3