Name:
Sister
Sideshow Name
:
Sister the Snake Whisperer
The snakes have given her the name "Sister" as a sign of appreciation and respect, she does not respond to anything other than Sister.
Job in the circus:
She is the Snake Whisperer, she tends to the snakes, and trains them to do tricks for the shows. She can tame them, comprehend their emotions, and hear their thoughts. She speaks to them in their language and can even ask them to do favors for her... Good, bad, or indifferent.
Not only can she control snakes, she is partially one herself, her skin is scaled over, almost a layer of protection forming around her, her nose slits in, and her eyes glow a vibrant green. Much like other snakes, she has poison in her saliva glands, and she has sharp teeth, which she can use to feed off small, and medium sized animals for food. She does not use this against anyone though, nor do many people know about her teeth, for she never smiles fully.
What makes you a freak?:
She has iridescent skin that scales around her arms, legs, and torso, but is less prominent as it comes closer towards her neck and her face.
Age:
21 years old
Gender:
Female
Height:
5'6''
Weight:
125 pounds
---
---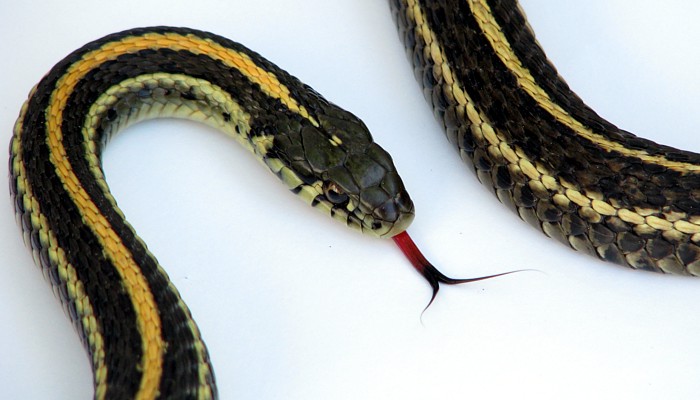 All About Her:

"Confidence isn't walking into a room with your nose in the air, and thinking you are better than everyone else, it's walking into a room and not having to compare yourself to anyone else in the first place."
Left at the feet of the Cirque tents, Sister grew up in the Cirque and that's all she remembers. She grew up fast and grew up tough. Being a freak, she has learned to shut her mouth, and she refuses to speak to other humans. Sister is a very quiet soul, she finds comfort in her snakes: Adalynne, Grace, Durrok, and Ziggy. Sister enjoys her time alone, and prefers it as such. She enjoys being outside, and she also enjoys drawing, and any form of art. Sister is also very proud, and confident. She tries not to second guess her judgement and has always been very independent.
She has been working for the Cirque ever since she can remember, raised by the Freaks that made up most of the Cirque. She was feared, her glowing iridescent skin and her sharp eyes seemed to put everyone on edge. She found her knack for snakes around age three, realizing she could speak with them, and they seemed much friendlier than humans, so she began to become disconnected as she raised her own snakes and they seemed to raise her. Teaching her about the grass, the earth, to show appreciation... and to take a life when needed. They taught her to be stealthy, quick witted, and speak only when needed. With those basic building blocks, Sister grew into a strong, confident young woman, minus the Cirque Leaders telling her she would become nothing and always be nothing but a freak. Although these statements make her livid, she keeps her cool, for she believes in karma. Sister is, most of the time, very calm, cool, and collected, but she does have her snapping points, like most do.
Orientation:
Sister does not think about love much, she does not believe she is lovable due to people always being afraid to look at her. She wouldn't mind being appreciated though, by either male or female. To put a label on it, Sister would be pansexual.
Crush:
None yet
Likes:
Being alone
Daydreaming
Bonding with her snakes:
Adalynne: A pure white snake with extreme crystal blue eyes. Although Sister tries not to have favorites, she finds Adalynne to be the most soothing for her in her time of stress. Adalynne seems to be close to a guiding spirit for Sister, she finds comfort in asking Adalynne for advice, or just soothing to speak to.
Grace - a beautiful blue and green snake, she finds Grace to be her guiding wisdom, much like water, Grace is calm and collected.
Durrok - Durrok is quick witted, and stealthy. He is a fighter, and a protector. He is a black snake with a long gold stripe down his back.
Ziggy - A black and white snake. Ziggy is the quietest one of them all, but the youngest as well. Sister found him while he was wounded and took time to heal him and care for him.
Art
Dislikes:
When others look at her in a concentrated stare
Judgement upon others
Speaking with most people
Being taken advantage of
Those who are hateful
Fears:
Being killed off
Guns
Equipment:
None really, just a few changes of clothes, and some costume jewelry. Sister has never been a fan of owning many things, she believes the best thing you can own is your identity and confidence.