Name:
Aisha Karimi (eye-E-Sha Kah-Reem-E). Sometimes she lets people call her "Ash", but only the ones that are too retarded to properly pronounce her name. Her b-girl name, "Rotor", was given to her by some fellow buskers for her propensity for transitioning to and from helicopters. After the apocalypse she has taken to hiding both her identity and her gender; because of her paintball mask, people who catch a glimpse of her or who don't know her or haven't hear her speak, simply call her "Skullface".
Birthday:
October 31st, 1988
Place of birth:
Khamis Mushait, Saudi Arabia. Peachy little city.
Parents:
Ghalib Karimi was Aisha's father, and Afra Shafiqa was Aisha's mother. They met through an arranged marriage, and originally they hated each other. Over time however, they began to slowly fall in love. By the time Ikraam was born, they were bound together like a fat kid on the cake diet.
What was important to the people who raised her:
Ghalib wanted his daughter to be disciplined and focused, and Afra wanted her daughter to be well mannered and sophisticated. Neither of them really lived to the point where Aisha actually became those things, but Aisha likes to think they are smiling down upon her.
Siblings:
Ikraam Karimi was Aisha's brother and only sibling. Smug bastard too. He attempted suicide once in highschool, which nobody expected. Everybody became concerned with his health and well being. For some reason, he kept on being the tightwad he always was, right up until he killed himself a number of years later. Either way, Aisha never really got along with him. There was no love/hate relationship like people see on television. It was just a hate/indifference type of thing.
Economic/social status growing up:
Because of her father's job, Aisha was raised as part of the upper middle class. It came in handy quite often, what with Aisha's obsession with books, and her love for paintball.
Ethnic background:
Aisha is 100% Saudi.
Places lived:
Aisha was born in Khamis Mushait, but has moved quite frequently throughout her life. She has a dual citizenship in Saudi Arabia and Canada, and has had working visas for multiple countries throughout Europe, Eurasia, and Asia. Aisha has also travelled throughout North and South America, Africa, Oceania, Australia, and has even had two trips to Antartica.
Place of residency shortly before the apocalypse:
Pictured above: Somewhere just to the east of Keswick.
Education:
Aisha graduated from a Canadian high school, with mostly average marks. She also has her driver's licence in three countries and a gun licence in one country. Because her parents always spoke Arabic growing up, and because they always travelled back to Saudi Arabia, Aisha speaks both fluent Arabic and English, the latter being her second language. She also continued her French classes throughout junior and senior high, so although she isn't quite as eloquent, she can also speak the redneck version of French. She also knows a myriad of phrases and conversation starters and important nouns in other languages, due to her frequent travelling growing up.
Favorite subject in school:
Social Studies; even though her marks were minimalistic in school, Aisha took a keen interest in the world at large, learning about different cultures, history, geography, and anthropology.
Special training:
Since joining the Canadian Armed Forces, Aisha has completed her BMQ, SQ, and MOC. When she was discharged due to her incident, she began looking for something to occupy her time, and joined ARMA as a Scholar. She is currently a Free Scholar, having passed ranks in long sword, dagger and spear. Whilst pursuing her studies with ARMA, she has taken various courses such as ProServe, Flair Bartending, Skidsteer Operation, and Ground Disturbance Training.
Jobs:
Aisha's first real job was with the Canadian Armed Forces. Since her discharge, she has moved onto doing volunteer work through WWoofing programs throughout Europe, and has occasionally picked up odd jobs here and there; She has tried bartending for clubs, she has worked in a warehouse for industrial supplies, and has taken a summer job in road construction. Sometimes she busks for money, showing off her sick dance moves.
Salary:
None; she mainly lives off inheritance and income from odd jobs. Or, used to, that is. With her father's job as a consultant/liaison with big oil companies, Aisha's inheritance was pretty darn big. Of course, she never let it get to her head, preferring to use the money mostly on her bills, which were minimal. When she does spend money for herself, she usually just buys new books or plane tickets. In an attempt to be prudent with her cash, whenever she travels she prefers to stay in hostels, or do home exchanges, or wwoofing; any way to save money and get to know the locals at the same time is not only handy, but much more exciting.
Travel:
Aisha's parents first moved to Canada when she was 3 years old. She has lived in Canada as her main home, but has taken two weeklong trips every year to visit family in Saudi Arabia. In addition, since she was five years old, she has been on trips with her parents and her brother roughly two times every year to a new location. She has been to Paris, Chiang Mai, Lisbon, Sydney, Budapest, Cape Town, Dubai, St. Petersburg, Barcelona, All over Germany, All over Japan, All over Brazil, All over Canada and the United States, and even in Ushuaia. Right before the apocalypse, Aisha was Wwoofing in the UK. Though she was only deployed once, she has also been to places around Afghanistan.
Friends:
Aisha was always a bubbly person growing up, and has had no trouble making friends wherever she went. In recent times however, her bubbly and open personality has subsided, and after the apocalypse her social whimsy disappeared entirely. She had a group of friends in highschool that she always partied with. When she went back to Saudi Arabia, she had cousins to visit and hang out with. Whenever she travelled somewhere new, she and her brother always made a friend or two with the locals or other tourists, and even kept up with some of them over social networking. When she joined the military, her squad became just as close to her as her family, and she keeps regular contact with most of them through old fashioned letters. After her discharge, she made friends with several ARMA groups, and has kept on moving forward meeting new people since her induction. Other than her cousins, her squad, and one or two other specific people, Aisha has had no real close friends in her inner circle.
How do people view this character:
That depends. If they have spent little to no time with her post-apocalypse, then they'd probably think she's either A) scary, B) not to be trusted, C) a man, or D) all the above. If they knew her beforehand, they'd probably think she turned into a different person completely.
Lives with:
Right before the apocalypse happened, Aisha was living with Bill and Mary Lucy and their two teenage daughters Kylie and Breanne Lucy, the local farmers living near Keswick. She had been there for nearly two months, feeling like she was a part of the family. When the outbreak happened, they were all together. Of course, things happened, and Mary turned. That caused some trouble, and the group had to split. Aisha hopes that she'll find Bill and his kids alive and well.
Fights with:
When Aisha was in high school, she fought quite a bit with her parents. To her, her parents were overbearing and unable to understand her problems; she always got less attention and less praise than her brother. She never had good enough grades, she partied too much, she was never home early enough, she never spent as much time on her homework as she should have…these were all the things she felt she was being persecuted for, and she quite often verbally retaliated against her parents. This all changed when her brother first attempted suicide; Aisha suddenly gained a new perspective. In order to make up for all the things she said, to make things right, she decided to enter the military. At first her parents disagreed, but slowly they began to come to her side with supportive attitudes.
Years later, once she was finally deployed to Afghanistan, she fought against the Taliban in her armoured division for one successful battle. It was on the way back to the base her tank was struck with an IED, killing the Geoff, the driver, and incapacitating Aisha, Benjie, and Marsh. When she regained her senses, Aisha pushed up through the hatch and was set upon by a rebel ambush. She jumped on the gun and a firefight ensued, in which she was struck with the brunt of a rocket propelled grenade. She fought for her life, suffering third degree burns on one-third of her body, a concussion, burst eardrums, broken ribs, a collapsed lung, multiple flesh wounds, a missing pinkie, and a broken arm.
Just over a year later, when she joined ARMA, she continued to spar with her fellow scholars. Now she fights murderers, cannibals, bandits, and the walking dead.
Spends time with:
Whoever is around that's not trying to eat her.
Wishes to spend time with:
Her squad, her cousins, or anybody else in her close circle of friends.
Who depends on her and why:
Aisha doesn't have any children, nor does she have any dependants.
What people does she most admire:
She admired her father for his unyielding strength of character, her friend and squad leader, Benjie Israel, for his unending support and loyalty, as well as a myriad of historical figures, each for their impact on her virtues and ideology.
Enemies:
Zombies, rapists, murderers, clowns (They are freaky, okay?), cannibals, terrorists (in particular, the Taliban), the grade 8 social studies teacher, and anybody who decides to insult her honour or downplay her skills.
Dating, marriage:
During high school, Aisha dated a handful of boys, and had even more promiscuous relationships, partially because of peer pressure, partially to spite her parents, and partially because of hormones. When she joined the military, she developed more of a mature outlook. She once considered asking Benjie out, but quickly squashed the notion when she found out he was gay (and that he had a crush on their Leopard driver. Poor Benjie took that one pretty hard). After her discharge, she hasn't really taken an interest in the dating scene, preferring to see the world and take in its many wonders.
Children:
Aw hell naw.
Hell
naw.
Relationship with God:
Aisha isn't religious, but she believes there is some higher power. Somewhere. Laughing.
Overall outlook on life:
At the moment, pretty bleak. The only things that really keep her going are her basic soldier training, and the hope she has that she'll meet up with the people who matter in her life.
Does this character like herself:
Hell yeah she does. Some days though, she would like to see her face without her terrible burn scars. They remind her of the terrible things she's had to do to survive in the both the war, and the apocalypse.
What, if anything, would she like to change about her life:
She would like to get rid of her scaring. She still has an amazing body, but sometimes she has flashbacks when she looks into the mirror. She would also like to change her last words to her mother; she deeply regrets leaving on bad terms before her mother's accident.
What personal demons haunt her:
Every time Aisha looks in the mirror, she sees the young boy aiming the launcher at her convoy, right before she cut him down with machinegun fire. She sees the rocket heading towards her position, and she remembers being lit on fire and being thrown down into the armoured transport, superheated metal perferating her body armour and flesh. She had seen only two battles firsthand in her short tour of duty, but that second engagement left its mark on her. Other than the physical scars she carries around, she carries the burden of seeing the hate in the eyes of the young boy. It gives her shivers to think that not only did she kill a boy no older that fourteen, but that he lived such a short and ignorant life full of anger.
She also carries with her the burden of having not said her peace with her mother. She died, the last words from her daughter being in anger. If Aisha could turn back time for only a moment, she would go to that moment in time where she cursed her mother, and take it all back.
Is she lying to herself about something:
Nope. She has a fairly well-developed sense of self-awareness.
Optimistic/pessimistic:
A bit of both.
Real/feigned:
Real emotions, feigned identity.
Morality level:
After the apocalypse, Aisha's first priority became survival. If morality could be measured on a scale from 1 to 10, 1 being a completely merciless psychopath asshole, and 10 being the altruistic self-sacrificing saint, then Aisha would probably rate at a 2. Pragmatic realism will get you pretty far when you're dealing with a world full of armed men with nothing to lose.
Confidence level:
If confidence could be measured on a scale of 1 to 10, 1 being the wimpy worry-wart afraid of human contact, and 10 being completely shameless, Aisha would likely rate between 5 and 7, depending on the situation. Without thick metal plating encasing her in a bullet-proof shell, she does feel vulnerable at pretty much all times, but her basic survivalcraft and experience in combat scenarios keep her keen.
Typical day:
Wake up and check surroundings. Once she's confident that she is secure enough, Aisha commences calisthenics, and then practices her footwork and techniques. Once she's worked up a sweat, she has something to eat. Afterwards, she cleans up and reads for a bit, then checks and performs maintenance on any of her equipment, no matter how small. Once she's satisfied her gear is in working, pristine condition, she does basically what everybody else does (Pre-apocalypse, do some volunteer work, go to her temp job, or just travel around; Post-apocalypse, scavenge for materials, dodge the raiders and walkers, find a safe place to sleep for the night).
Physical appearance:
So picture this:
With one third of her body, including nearly half her face, covered in this burn scar:
And instead of those stick arms and legs, she has these muscular appendages:
And now picture her doing this with those strong appendages:
Body type:
Aisha has maintained a regular fitness routine since her discharge, and thus is in incredibly good shape, with little body fat and defined musculature. She has the body of a b-girl for sure.
Posture:
Even when she is relaxed, Aisha's posture remains rigid and ready to get the hell out of dodge at a moment's notice.
Head shape, Eyes, Nose, Mouth, Hair, Skin:
Tattoos/piercings/scars:
Aisha has taken some punishment. She has heavy burn scars covering nearly half her face, neck, and left shoulder that run down the length of her left arm all the way to the fingernails. It trails down her torso, covering a large swath of her back, and part of her chest and abdomen. The scar ends partway down her thigh. She also has a missing pinkie on her left hand. She also has a number of circular scars, representing bullet wounds she suffered right before the explosion; one in her abdomen, one in her right bicep, and one through her left ear lobe. On top of that, she has several shrapnel scars dotting the left side of her body, and several surgical scars around her body. She has a small tattoo under her bullet scar on her right arm of a pixelated Final Fantasy Dragoon, a cute representation of the regiment she served in, the Royal Canadian Dragoons.
Voice:
Smooth, quick, and bursting with confidence.
What people notice first:
If Aisha sees them first, they won't notice anything because she mostly tries to keep her distance from people. If they manage to see her first, then immediately people will notice that she is covered from head to toe in some form of clothing or accessory, including her paintball mask. Her paintball mask is was custom fitted for her, the ironically named "Demonic Zombie Mask", which has earned her the moniker "Skullface" to people who only manage to get a glance of Aisha.
Clothing: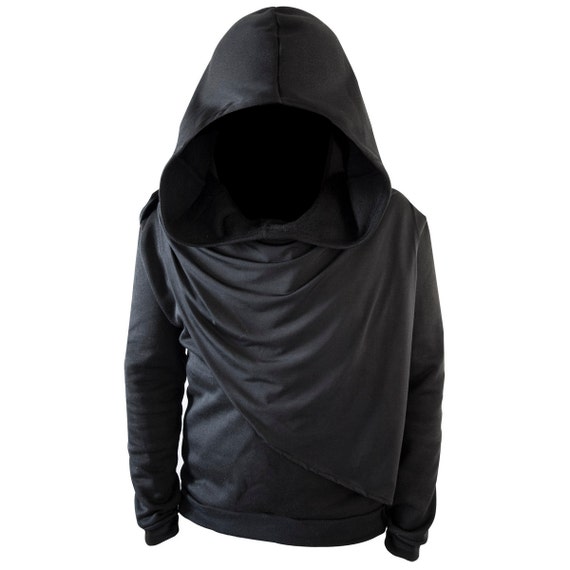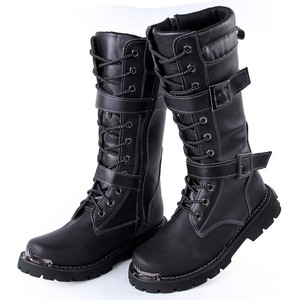 How would she describe herself:
"Me? Oh, well I'm totally a free spirit. Tempered, maybe, but free like the wind nonetheless."
Health/disabilities/handicaps:
Aisha suffers post-traumatic stress disorder from her encounter with a grenade. On the physical side of things, she is missing the pinkie on her left hand. Otherwise, she is a perfect physical specimen.
Personality type (choleric, sanguine, phlegmatic, melancholy):
Choleric Dominant.
Strongest/weakest character traits:
Aisha is in top physical shape, and is capable of compartmentalizing her emotions till a valid time arises. She is tough as nails, with the scars to prove it. Of course, all of her training, all of her experience in loss and regret, have made her cold and disconnected.
How can the flip side of his strong point be a weakness:
Because Aisha keeps her emotions pent up without the ability to express them like she used to (Through dancing in a crowd pulsing to the beat of the DJ, of course), she tends to shy away from contact with people for fear she might blow up on them the way she used to fight with her parents.
How much self-control and self-discipline does she have:
Some who know her might say a little too much. Of course, this is post-apocalypse. Things may have been quite different beforehand.
What makes her irrationally angry:
People hurting children infuriates Aisha to no end. She sometimes ponders as to why most of her friends now have kids when she doesn't, and every time she came to the conclusion she couldn't bear to see her kid hurt. She used to beat herself up quite a bit for killing the Afghan child, but Benjie helped her come to terms with that situation. Mostly.
What makes her cry:
Losing a loved one will set off the waterworks. Even though she has been numbed to death and destruction, even before the apocalypse, the death of someone she cares about won't stop her from shedding tears.
Fears:
Aisha has the same fears as anybody else, she is just better equipped to deal with them than most other people. In particular, she is afraid of bees and wasps; she's never been stung, so she doesn't know if she is allergic or not.
Talents:
Aisha can read pretty damn fast. She also has wicked aim, as her paintball opponents can attest to, and can bust a move like the best of them.
What people like best about her:
Her positive attitude attracts people like drunken people tongues to a bug zapper. Of course, in recent events, she doesn't really show that side of her; the cold calculating warrior takes the forefront. So really, at this point in time, most people like the fact that the masked weirdo hasn't gone all Jason Voorhees on them.
Interests and favorites:
Aisha is interested in the history of the people and the places around her. Whenever she goes somewhere new, she loves to ask questions, to mingle with the locales, and to visit historical places and museums. Her favourite location so far has been, strangely enough, the Antarctic. To her, the untouched landscape, the silent calm, and the exuberant nightly light show uttered nothing short of beautiful. Someday, she will make her super-secret uber invincible stronghold of villainous villainy there. Someday.
Political leaning:
Straight up Anarchist.
Collections:
Aisha has a collection of books, a small library really, back in Canada. She loves to read, and she sometimes sketches pictures when she has the time.
Food, drink:
Cold Pizza and Warm Beer.
Music:
Dance and club music get her in the mood to dance and drink, and heavy rock music gets her in the mood to drink even more and mosh like the best of them.
Books:
Aisha has too many books to list off in an efficient manner; they are all types of books, ranging from historical European martial arts manuals, to cookbooks, to cheesy romance novels, to books on well-being. She even has a substantial collection of comics, manga, and manwha.
Movies:
The Expendables, Evil Dead (2013), Tropic Thunder, No One Lives, REC, Spirited Away, Akira, Pan's Labyrinth, Ong Bak, Silent Hill.
Sports, recreation:
Aisha was an active member of ARMA before the apocalypse, and while she was attending high school, she participated in paintball quite often. Other than ARMA and paintball, the only sports she has engaged in was the breakdancing done in front of the mirror and in the clubs, sometimes while busking. Other recreational activities included, at one point or another: Reading, sketching, carrom, drinking with friends, singing, horseback-riding, soccer, frisbee, drunk frisbee, quadding, drunk quadding, origami, balboul, bike riding, motorcycle riding, sidewalk skiing, airsoft, LARP, hackeysack, and longboarding.
Did she play sports in school:
She played paintball quite a bit, when she wasn't out partying. Sometimes though, she would play paintball while partying.
Color:
Red.
Best way to spend a weekend:
First step:
Crack a beer, put on some tunes, have a shower.
Second step:
Toast off the beer, get out of the shower, get dressed and put on leathers.
Third step:
Crack another beer, get on the bike, end up at some random bar.
Fourth step:
Toast off the beer, get off the bike, go inside the club.
Fifth step:
Crack the beer stashed in the bag, talk to the people in the line and make new friends.
Sixth step:
Toast off the beer, take off leathers in coat check, get on the dance floor.
Seventh step:
Crack another beer purchased from the bar, keep dancing with new friends.
Eighth step:
Toast off the beer, do some shots with new friends.
Ninth step:
Crack another beer, wake up on somebodies couch, wonder what the hell happened.
Tenth step:
Toast off the beer, tip-toe over passed out party goers to get to the bag.
Eleventh step:
Crack another beer stolen from the fridge, grab leathers, call a cab.
Twelfth step:
Toast off the beer, get in the cab, hand the cabbie a beer, get back to the bike.
Thirteenth step:
Crack another stolen beer, get on the bike, go back home.
Fourteenth step:
Toast off the beer, go through phone, and realize the party lasted three days.
Fifteenth step:
Crack a beer, toast it off, and pass out on the floor.
Sixteenth step:
Wake up on day four with a massive hangover, post facebook pics, order pizza.
Seventeenth step:
Read a book, eat the pizza, read a second book, turn off the tunes, go to sleep.
A great gift for this person:
A book, to most people's surprise.
Pets:
None.
Vehicles:
None. Because she travels so much, Aisha usually just rents or borrows vehicles.
What large possessions does she own (car, home, furnishings, boat, etc.)
and which does she like best:
Aisha owns plenty of large items, but all of them are back home.
Typical expression:
When happy:
She tends to smile and laugh quite a bit; in recent apocalyptic times, however, she tends to simply wear a faint, barely noticeable curved line that could almost pass as a smile.
When angry:
Aisha tends to take after her mother when she gets frustrated, and throws things. Of course, being through the military has tempered this habit a little, but it won't stop her from throwing a T.V. out the window if things get too out of hand.
When frustrated:
Aisha balls her fists and pouts for a few seconds, dwelling on the subject of her frustration for a long time. "Ooooh, this is so frustrating!" She might say while flexing both her arms straight down, shaking them in protest.
When sad:
Aisha doesn't cry when she's sad. The time for crying has long since passed. Instead, she does her best to hide her sadness, and puts it off to the side for a later time. She doesn't have time to be sad when zombfags are trying to eat her face.
Idiosyncrasies:
She won't take her mask off around other people, and nor will she look relaxed.
Whenever something goes her way, she fist pumps the air with her right hand.
Laughs or jeers at:
Dudes getting knocked in the junk by random objects spark a snicker or two.
Ways to cheer up this person:
Give her a book, give her a positive compliment (flattery goes far with Aisha, especially with the insecurity she has about her scars that she won't ever admit to anyone), tell her a good joke, share a beer with her.
Ways to annoy this person:
Bother her while she is reading. Or bathing. Or listening to music. Or trying to grind her on the dance floor without her permission. Or getting all up in her grill while drunk. Or trying to eat her face. Or having to wear the typical female garb back in her birth-country.
Hopes and dreams:
Aisha hopes to one day get to see the people she cares about. It's a fools hope, but she still imagines the day her squad would greet her with open arms and bad jokes. Besides this, Aisha just hopes that she survives till the next day, really.
How does she see herself accomplishing these dreams:
By avoiding Zack, and finding somebody who can fly. And finding a working plane. And damnitwhydoeseverythinghavetobesofaraway?!
What's the worst thing she's ever done to someone and why:
Before her deployment to Afghanistan, her mother became worried that she might not come back. Aisha brushed it off as baseless paranoia, and her mother hounded her not to go. Aisha became upset, and eventually vented some steam on her mother right before she deployed. Right after her arrival in Afghanistan, she received the news that her mother had passed away, and she broke down into tears. The last thing her mother would remember her by, Aisha thought, is that she was an ungrateful child who hated her mother. This haunts Aisha to this day.
Greatest success:
Completing basic armoured training would have to be her greatest success. Not because it's anything special on its own, or because that was one of her big goals, but because it was completely against her character before joining the military. She had to force herself to think and act a completely different way than usual, and it wasn't easy. The fact that she not only completed the basic courses, but was accepted into an armoured regiment, was a testament to her will.
Biggest trauma:
Taking a grenade to the face (not really the face; more like 5 to 10 feet away from where she was standing, but you get the idea).
Most embarrassing thing that ever happened to her:
When she was back in high school, she was invited to a bush party out near the host's farm. Of course, there were tons of cute boys there, almost as much as there was booze. Aisha had a bit too much to drink after arriving, and when she was making out with a guy from her class, she threw up into his mouth. Of course, this also caused the boy to regurgitate his stomachs contents all over Aisha, which caused a couple nearby people to throw up as well. Needless to say, the whole thing got real messy after that. The next school day, there were whispers in the hallways and quick glances in her direction. When she sat beside the guy in class, her face couldn't have gotten any redder.
What does she care about most in the world:
Currently, her wellbeing.
Does she have a secret:
Because of the nature of things after the apocalypse, Aisha generally tries to keep her gender a secret, being careful not to speak when wearing her mask.
If she could do one thing and succeed at it, what would it be:
Juggling ducklings. Apparently people do that somewhere.
She is the kind of person who:
Enjoys a good book, going out with friends, is committed to personal fitness and wellbeing, gives 100%, and has a good time.
What do you love most about this character:
She is a headstrong, capable character who, despite her flaws, manages to forge a path for herself.
Why will the reader sympathize with this person right away:
Aisha is a human being, just like everybody else, who has flaws, and who has her own personal demons. She is trying to deal with just like everybody else. She isn't the war-hero that went on multiple tours of duty and came out unscathed, she was the soldier who was discharged on her first tour due to medical reasons. She isn't the post-secondary educated student, she is the world traveller who is simply living life the way she knows how, picking up useful skills on the way.
How is the character ordinary or extraordinary:
Aisha is a bit extraordinary because she can drive a tank. KA-BOOM baby!
How is her situation ordinary or extraordinary:
Aisha is in a flippin' zombie apocalypse. Of course her situation is a bit extraordinary.
Core Need:
Safety.
Anecdote (defining moment):
As sickly sweet as the aroma was, she had to keep breathing through her nose. If she started sucking air, it would be all over. "
Aaah, it hurts, it hurts
" Aisha thought to herself, the fire in her lungs and her legs protesting her pace with zeal. She chanced a quick look over her shoulder. Four of them left. One must have fallen through the hole in that last bridge. Lucky her. One or two she could handle by herself, but four would overrun her in a heartbeat. She had been sprinting for what felt like half an hour at least, and the pain was nearly overwhelming. "
Should have joined the infantry
" her thoughts continued as she ran. "
At least this would have been a little easier. Hell, maybe I could have just snapped their spines and been over with this running.
"
Aisha spotted another farmhouse nearby, just off the road. There was a waist-high wall and a small roundabout right outside the front door, trees dotting the yard. It was a dangerous proposition, but she needed a chokepoint of some sort. The wall could slow at least one of them down too. In one swift motion she monkey vaulted the cobblestone barrier and made her way to the far corner of the building, taking the corner wide so as not to be surprised by any lurkers. When she saw the path was clear, she leaned back and spun on her right foot, coming to a sliding halt as she sized up the situation. Three of the runners had fallen over the wall, but were quickly recovering. The fourth one had less trouble, and was closing the distance quickly. Aisha braced herself, and readied her screwdriver.
Once it got within arm's reach of her, she stepped forward into the runners' embrace, her left hand extended. She placed her open palm on its chest, and slid her hand upward till her thumb and index finger were on opposite sides of its jaw, forcing its head upwards. She shifted her weight to her right foot, twisted her hips, and brought her screwdriver down into its left temple. The momentum from the zombie, and the corkscrew motion from Aisha twisting around sent the zombie flying past her. It was dead before it hit the ground, but the screwdriver went with the zombie.
"Kaifa haluka!" she exclaimed as she re-engaged her sprint past the body. She didn't have time to look back at the other three, because she knew they'd be up and running already. She dug around in her hoodie for her last screwdriver; before she fled the farm, she stocked up on the essentials. She had used the exact same technique three times already, and each time she lost one of her screwdrivers because they wouldn't give her enough time to retrieve them. When she rounded the second corner, Aisha breathed a mental sigh of relief. There was a small porch with a few steps leading up to the open back door. She'd have no idea what she was going to find in there, but she knew what was behind her. The odds were fifty/fifty that she'd run into a safe, non-zombie infested building, and that was better than nothing.
She leaped up the steps and nearly tripped over herself as she tried to decelerate before clearing the doorway. As soon as she did, she turned and slammed the door shut. Of course, just like some b-rated movie, the sound didn't resemble wood on wood so much as wood on flesh and bone. "Assam alaykom,
asshole
!" she muttered between breaths as she whipped her head back and forth, taking in her surroundings as she tried to stop the zombie from breaching the door. To her right was the kitchen, straight ahead was the hallway leading to the living room and the front door, and to her left was a hallway leading to more unknown places. The door pulsed inwards, and one of the zombies' heads popped into view. Right away, Aisha plunged her screwdriver into its skull, sending it to the floor. She couldn't hold the door closed any longer with its body slumped in the doorway, so Aisha made the snap decision to head into the kitchen. She rolled over the table and readied herself for the last two runners. The first one came straight at her and ran directly into the table, pushing it into Aisha's gut and sending her backwards, pinning her to the refrigerator. The second one came around the side, and while Aisha was struggling to regain her breath, she plunged her last screwdriver into the cranium of the zombie in front of her. Of course, it slid backwards off the table, taking the screwdriver with it. Aisha would have cursed again if she hadn't needed to suck in a large breath.
Quickly, Aisha spun around and opened the refrigerator door to stop the last zombie from reaching her. She fell to the floor, but managed to hold the door open with her feet as the zombie flailed, struggling to make its way over top of the door. With her second breath, Aisha sucked in the putrid stench of spoiled food, and she puked inside her mask. Struggling to find her next breath, Aisha grabbed her mask and tossed it aside, trying to simultaneously hold the door open and wipe the contents of her stomach from her eyes. She shrieked as her legs gave way, the refrigerator door slammed shut, and the zombie fell onto Aisha. She jabbed her right forearm into its throat, and with her left hand she grabbed a clump of its hair, trying to pull its head back. The zombies hands latched onto her hair and began to pull her face towards its own. The flesh on its scalp began to peel backwards as it continued to snap its jaw open and closed, its breath more foul than the stench of the rotten food. Aisha slid her right hand towards its jawbone and with a quick burst of strength twisted its head as hard as she could. She heard a dull snap, and the zombie collapsed onto her. With her last bit of strength, she pushed the corpse off of her, and proceeded to cough and suck air.
She laid there for a good two minutes, just trying to bring her breathing back down to normal. Her adrenaline was still pumping through her system, and her skin began to feel cold and clammy. Shock began to set in as she began to vibrate. "Oh fuck that was close…" she whispered to herself. Slowly, she rolled to her stomach, and pushed herself up off the floor. Since she hadn't been approached by anybody in the time she used to regain her composure, living or dead, she figured the place was devoid of any immediate threats. "
Finally
" she thought. "
A break. A well-deserved break.
" With a rag that was hanging off one of the cupboard handles, she cleaned her face off and wiped down her mask. After she was satisfied with the clean-up, she retrieved her last two screwdrivers and wiped them down before putting them back in her hoodie pocket. She needed another weapon of some sort, the screwdriver trick just wouldn't cut it if she ever got in that situation again. For the time being, however, she needed to eat. Over a can of preserved peach slices and a bottle of water, Aisha replayed the events of the day in her mind.
Mary had been bitten, and she turned while inside the house. The house was being attacked by a group of freshies, which didn't help matters. When Aisha looked at Kylie and Breanne, she couldn't bear the thought of them being eaten alive. Without a second thought, she jumped into action. "Bill, take your daughters and run!" Aisha screamed over the voracious moaning. "I'll distract them! Go!" Aisha had essentially shoved Bill through the back door as she turned to face down Mary, Bill's wife. She had been such a pleasant host, always offering Aisha cookies after dinner, and tucking her in just like she did with her own daughters when they were little. She was so motherly, so nice. What Aisha had to do wasn't nice but it was necessary. She had to…
Thinking back to that time, back to what she felt she had to do to protect Kylie and Breanne...Aisha put her head into her hands and began to sob lightly, and collapsed against the cupboards in the kitchen. "
Why? Did I do the right thing?
" Aisha wondered in her mind as she quietly shed the first tears she's shed in years. "
Why did this have to happen? I
…Fuck
my legs hurt…I can't...I can't do this...
"
Aisha continued to cry, straight into the night, her head hung low.
History:
Is written by the winners.