Name-Trevor Zacharias
Age-34
Gender-Male
Physical description- A tall lean man, with blue eyes and black hair. He is rather fond of wearing plaid shirts, but has resigned himself to wearing sweaters and jeans.
Biography- Trevor is the castle's resident doctor.
---
Name-Cameron Pierce
Age-26
Gender-Male
Physical description- The most striking thing about Cam is that he has prosthetic legs.
Biography-Cameron served in the British army as a sniper. While in the Army he was also trained as a mechanic. In December of 2013, Cameron went on safari in Africa. While on a hike, Cam strayed off the designated path and stepped on an old landmine which tossed him six feet in the air. He sustained severe burns on his lower body and both of his legs had to be amputated from the knee down. At the castle he is in charge of security and organizes the guard duty rotations.
---
Name-Florence Dawson
Age-67
Gender-Female
Physical description-Fluffy grey hair and a slightly stooped posture are the only indication of Florence's age. She is always bright and cheerful with a grandmotherly smile for anyone she meets.
Biography-Florence arrived at the castle with the Baxter family. Either unable or unwilling to talk about her past, Florence seems content to live in the moment and enjoys knitting scarves for all of the castle's residents. Some suspect she may suffer from dementia, due to occasional episodes of confusion.
---
Name-Alia Reynolds
Age-24
Gender-Female
Physical description- Alia's dark brown hair is usually tied up in a ponytail with a length of ribbon. She typically wears pastel colored blouses paired with jeans or bright skirts.
Biography-Alia worked as a receptionist for a dental office with future plans to attend school to become a hygienist. She also loved to go shopping. But that was before everything hit the fan. Now, she helps around the castle since she clearly wasn't suitable for the role of a salvager, her favorite activity being cooking. Alia is currently in a relationship with Kenith.
---
Name-Nikoli Svalov
Age-17
Gender-Male
Physical Description-(wip)
Biography- Nikoli had a rough start to life. Born in Russia to an alcoholic father and a drug addict mother, often left alone and lacking role models, he quickly fell in with a bad crowd. After emerging from his second stay at a juvenile correction facility, he was sent to live with his Aunt in London. At first he hated it there, but gradually his opinion changed. He joined a track club at his school and immediately loved the sport, which helped him become a better person. He mainly serves as the castle's scout, but also helps with other odd jobs.
---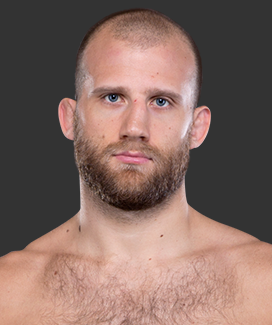 Name-Mark Baxter
Age-41
Gender-Male
Physical description- A muscular man who always seems to be a couple of sizes too big for what he is wearing. He is often seen with a short beard and a bald head.
Biography- Mark worked as an electrician in Liverpool before everything happened. He, his wife Paula, and their daughter Petunia were vacationing up north when the outbreak occurred. When the small family was overwhelmed by a hoard of the undead, he was only able to save his daughter. A decision that still haunts him. Soon after the loss, Mark and Petunia came across Florence sitting happily by the side of the road with a large wicker basket of yarn next to her. Without hesitation the pair invited the older woman to join them, an offer Florence gladly accepted. Though how she ended up there remained a mystery.
Mark helps with electrical work around the castle, maintaining the generators and monitoring energy use, he also helps out on guard duty.
---
Name-Petunia (Pet) Baxter
Age-11
Gender-Female
Physical description- A lanky little girl.
Biography-Petunia is often a sweet, but quiet girl, though she has taken an interest in the salvagers and is always bugging them to tell her stories of their trips outside the gate. On several occasions she has declared she wants to be a salvager when she grows up.
---
Name-Kenith Davis (WIP)
City Leader-Elliot Donovan
Hotel Leader-Neil Huttser