A débutante (from the French débutante, "female beginner") is a young lady from an aristocratic or upper class family who has reached the age of maturity, and as a new adult, is introduced to society at a formal "début" presentation. Originally, it meant the young woman was eligible to marry, and part of the purpose was to display her to eligible bachelors and their families with a view to marriage within a select upper class circle. Débutantes may be recommended by a distinguished committee or sponsored by an established member of elite society. In the Southern United States, débutantes are also referred to as Southern belles. The male equivalent of a débutante is a "beau".
Début presentations vary by regional culture and are also frequently referenced as "débutante balls," "cotillion balls or "coming-out" parties. The male equivalent is often referred to as "beautillion ball". A lone débutante might have her own début, or she might share it with a sister or other close relative. Modern débutante balls are often charity events: the parents of the débutante donate a certain amount of money to the designated cause, and the invited guests pay for their tickets. These balls may be elaborate formal affairs and involve not only "debs" but junior débutantes, escorts and ushers, flower girls and pages as well.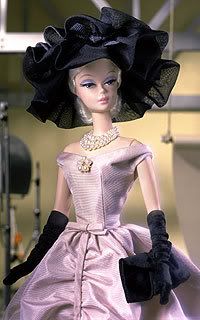 Debut, Quinceneras, Outcoming. Call it whatever you want but what high end societies know is that it is important and a very crucial part of a young woman's life.
~~~~~~~~~~~~~~~~~~~~~~~~~~~~~~~~~~~~~~~~~~~~~~~~~~~~~~~~~~~~~~~~~~~~~~~~~~~~~~~~~~~~~~~~~~~~~~~~~~~~~~~~~
A group of young ladies started attending a seminar that will change their lives forever.
~Most are excited to become a debutante~
~Few are not interested~
At Sophia Mariett's, young women will bloom as fine ladies.
Headed by Elisea Mariett, Daughter of the renowned Debutante Curtsey Trainer Sophia Mariett
~~~~~~~~~~~~~~~~~~~~~~~~~~~~~~~~~~~~~~~~~~~~~~~~~~~~~~~~~~~~~~~~~~~~~~~~~~~~~~~~~~~~~~~~~~~~~~~~~~~~~~~~~
Girls were enrolled into Sophia Mariett's upon reaching the age of 16 to 17 for further preparation into becoming a lady. Some rebel, some participate but everyone has no other way to escape and just attend their debutante classes.
***************************************************************************************************************************************
So basically the RPG is open for all boys and girls and gays.
Arcs are bundles of posts that you can organize on your own. They're useful for telling a story that might span long periods of time or space.
There are no arcs in this roleplay.
There are no quests in this roleplay.
Here's the current leaderboard.
There are no groups in this roleplay!
Welcome home, Promethean. Here, you can manage your universe.
Arcs are bundles of posts from any location, allowing you to easily capture sub-plots which might be spread out across multiple locations.
You can create Quests with various rewards, encouraging your players to engage with specific plot lines.
Settings are the backdrop for the characters in your universe, giving meaning and context to their existence. By creating a number of well-written locations, you can organize your universe into areas and regions.
Navigation
While not required, locations can be organized onto a map. More information soon!
There are no groups in this roleplay!
By creating Collectibles, you can reward your players with unique items that accentuate their character sheets.
Once an Item has been created, it can be spawned in the IC using /spawn Item Name (case-sensitive, as usual) — this can be followed with /take Item Name to retrieve the item into the current character's inventory.
Give your Universe life by adding a Mob, which are auto-replenishing NPCs your players can interact with. Useful for some quick hack-and-slash fun!
Mobs can be automated spawns, like rats and bats, or full-on NPCs complete with conversation menus. Use them to enhance your player experience!
Current Mobs
No mobs have been created yet.
Locations where Mobs and Items might appear.
You can schedule events for your players to create notifications and schedule times for everyone to plan around.
Add and remove other people from your Universe.
The Forge
Use your INK to craft new artifacts in The Debutantes. Once created, Items cannot be changed, but they can be bought and sold in the marketplace.
Notable Items
No items have been created yet!
The Market
Buy, sell, and even craft your own items in this universe.
Market Data

Market conditions are unknown. Use caution when trading.

Quick Buy (Items Most Recently Listed for Sale)
None
Where You Live
"D" Owner: RolePlayGateway
The Designer Shops Aisle.
The Town's one and only Diner
Each room has two occupants. No one can opt to be alone or be served special.
The Town's Beauty Salon
Discussions
Topics

Replies
Views

Last post
Most recent OOC posts in The Debutantes
Well you can create a guy who is part of the elites, or an ordinary guy who falls for one of the debutantes, a brother, waiter, etc.
What would a guy do in this roleplay?
This is the auto-generated OOC topic for the roleplay "
The Debutantes
"
You may edit this first post as you see fit.