'They say imitation is the sincerest form of flattery'
---
---
Name:
Nona Euphemia Syborn
Nickname:
None
Age:
18
Birth date:
17 April
Sexuality:
Bisexual
Camp:
Maydon
Cabin:
One
Powers:
Power Replication
'Oh, you're power looks lovely. Now I have it too'
Nona can mimic and copy the powers of those around her, at times even stacking them up in a power mixture. She is able to select which power she copies and isn't forced to mimic anything within a certain range.
She is still expanding her range but so far if you're within a hearing distance, she can copy someone's powers. Once she has copied them, however, it doesn't matter how far away you are as she'll be able to use them until they wear off.
Weaknesses:
'My name is Latin for ninth and, oddly enough, nine is the amount of powers I can replicate at once before I go kaputt'
At any one time Nona can only replicate nine powers before she overworks herself and faints.
'Unfortunately they don't last forever'
It's different for each power, but on average Nona is able to mimic someone's power for a few hours after they have left. Of course, if they stay around her she's able to constantly mimic them.
'It's one thing to have power, another to know how to use it'
Just because Nona can copy powers, doesn't mean that she knows how to use them. She is getting better at figuring out how others' powers work but there are times when she'll copy a power and find that controlling it is beyond her.
'No one around, that's just great'
Alone or surrounded by powerless people, Nona's gift is rendered useless. She needs others around or else her power doesn't have anything to draw on.
---
---
Likes:
Her Powers
Being around others with powers
Laughing
Having fun
Sarcasm
Swimming
Sunbathing
Dislikes:
Being useless
Dried fruit
Judgmental people
Snakes
Becoming overwhelmed
Fears:
Death
Don't we all?'
Losing her powers
'I love the constant change my abilities give me, losing that would be like losing who I am'
Snakes
'I was bitten by one as a child and almost died. I've feared them ever since'
Hobbies:
Collecting powers
'So yeah, they vanish after a couple of hours, but I find it fun copying them anyway and learning to use them.'
Swimming
'More of a recreational hobby than anything else. My favourite thing to do is just lie back and float'
Thoughts:
'I've always been glad that I've attended Maydon. They've given me all the training I need to make the most of my power. Plus I'm in cabin one, with the big kids. Fairview has none of that.'
---
---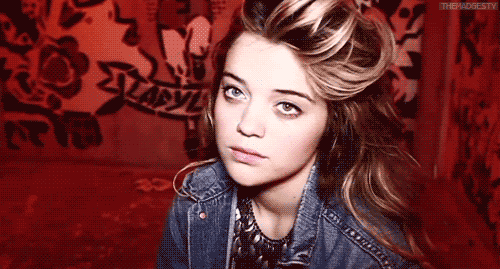 Personality:
'I am what I am. Deal with it.'
Nona has never been one to follow convention or cave into peer pressure. She has always done what she wanted with a lazy grin and a sarcastic remark. There is a definite nonchalance to the girl, a relaxed attitude that some might interpret as laziness. In fact there is nothing lazy about Nona. She simple takes life at a different pace and sees no point in rushing through life when she just wants to enjoy the moment. She lives in the moment. You're always guaranteed a fun time with Nona around.
She has a quick wit and a sharper tongue. Get on her bad side and you're likely to receive an endless string of taunts. Some might call it bullying, Nona calls it putting people in their place. But her snappy remarks aren't just reserved for those she dislikes, Nona loves exchanging insults and sarcastic jokes with friends. Sarcasm seems to be her default humour.
Nona also loves to flirt, even when the other person is clearly uncomfortable. In fact she almost seems to take pleasure in making some people uncomfortable with her flirtations. When it comes down to it, as with trading insults, she loves someone who can match her and isn't intimidated.
That is what she looks for in a romantic interest, someone who isn't easily intimidated. Despite her laid-back attitude Nona can be very intimidating at times. Perhaps it's because she has a way of looking people over and finding their flaws, or simply because she can copy and perfectly replicate someone's powers making her as powerful as the strongest in the room, if not more.
Rather than play down her powers Nona has always tried to push the idea of their strength. She has trained surprisingly hard to be able to understand them well. When copying a power she doesn't automatically know how to use it. It has taken Nona years of practice to get where she is and she isn't about to let anyone forget quite how strong she is. More than once she has used her powers to get what she wants.
|| Nonchalant || Witty || Sarcastic || Flirt ||
|| Intimidating || Fun-loving ||
---
---
History:
Nona is the only child of Rudy and Miranda Syborn, an older couple who had believed that they would never have a child of their own. Nona was their miracle baby, born after years of trying. As such she was spoiled from birth. Her parents doted on her, getting her anything she might need or want.
They lived moderately well in a quiet suburban neighbourhood. Nona didn't stand out much growing up. She was your typical, happy child with a collection of odd friends. There was nothing outwardly extraordinary about the girl.
The first signs that Rudy and Miranda's little angel wasn't so normal was at the age of ten, when Nona befriended a new student to the class, Joey. Whenever he was around her voices began to appear in her head. It was some before she realised that those voices were the thoughts of her classmates and more time still before she realised that she only heard them when she was around Joey.
She told her parents who, thinking something was wrong with her, took her to the doctors. They, of course, couldn't find anything wrong with her. It wasn't until the arrival of Nona's grandmother that things were explained. From there Nona's powers have only expanded and now, attending Camp Maydon, she continues to learn how to use her power (and others).
She is still learning her limits and it hasn't always been easy. The first time she was surrounded by more than one gifted individual she automatically soaked up their powers. Not knowing how to use them however meant that she was as much a danger to others as she was to herself. Nona has had to learn to shut off her powers, only calling on them when focusing on a few powers. If she tries to mimic more than nine her body overloads and she faints, usually waking up with a terrible headache.
Other:
'In the immortal words of M.I.A "Live Fast, Die Young"'
'Bad Girls' by M.I.A'