Name: Doorodella
Title: Maid to the Prince of Spades.
Age: 18
Orientation: Heterosexual
Height: 5'6
Weight: 125
Hair color: Silver
Eye color: Black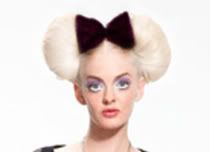 Appearance: I am Doorodella a maid of the house of Spades, as such I am a physically attractive curvaceous woman. I wear my silver hair in a mousy fashion with a bow in the middle; my uniform is of the highest quality and is silver and black. My body is covered in the scars and wounds from my master, I treasure them all.