Name: Ladee and Ladum, the La-dee-dum sisters.
Title: The most famous fashion designers in wonderland.
Age: 20
Orientation: Heterosexual
Height: 5'7
Weight: 115
Hair color: Changes
Eye color: Grey
Appearance: We change the way we look a lot, but we always change the same.
Sometimes we dress fancy.
And sometimes we dress plain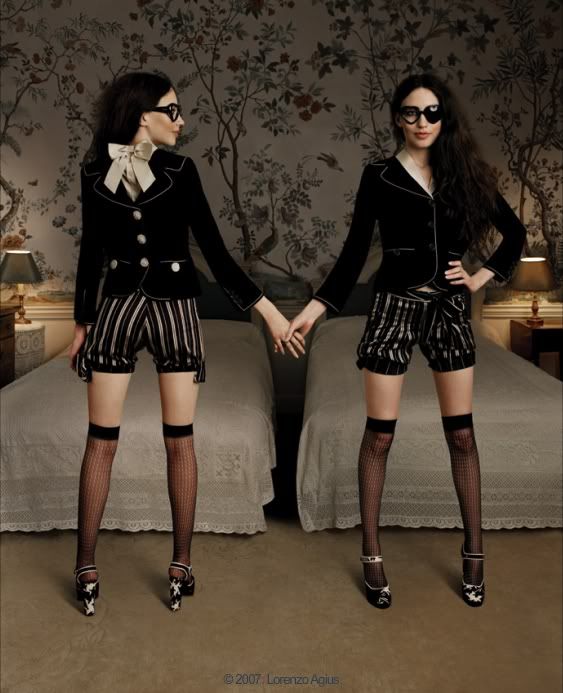 And even when were angry, we look good just the same.