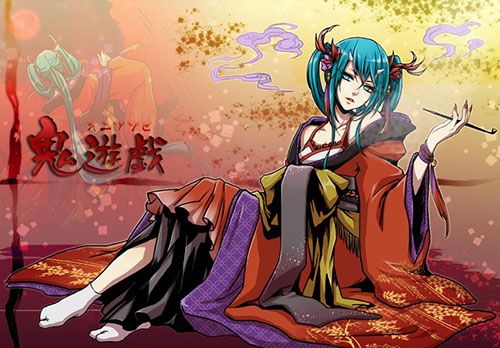 ---
---
"Life is too short to be wasted on doing things you don't want to do. For you, that is... even with all the time in the world, I still won't bother with unpleasantnesses."
---
---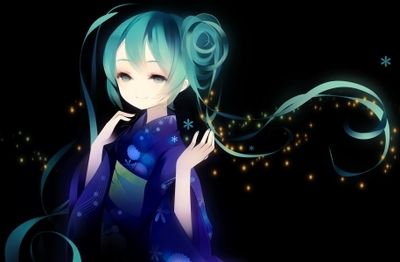 Name:
Yanyu Ming
Nickname(s):
The Caterpillar, Yu
Age:
Her age is unknown, and I advise you refrains from asking; unless you have a death wish. Fact is that she has been around for a very long time and only a few actually remember when she first appeared in wonderland.
Race:
Another uncertain fact about Yanyu, though it is suggested that she is some sort of demon or spirit.
Ethnicity:
Asian
Role:
The Caterpillar
Faction:
None. Yanyu deliberately keeps herself outside of the conflict, for the soul reason of "It would be far too much of a hassle sticking my nose into some foolish children's game. Let them murder each other- at least it is entertaining enough to watch." Most likely she's just too lazy to care.
---
---
"And now you want to know more about me? Well, I shan't tell... run along now, little child."
---
---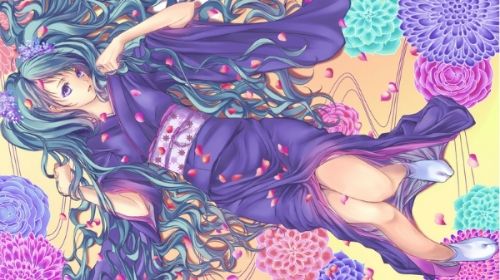 Orientation:
Attracted to:
Innocent looking girls

Best Feature:
Yanyu's charming personality
and interesting view on life.
Homosexual
Relationship Status:
Single, for the time being.
Abilities:
Her abilities are quite a tricky matter, since she has never before been doing much more than sitting around and smoking her Chinese opium pipe, not to forget the occasional conversations she holds with one or another wonderland inhabitant. Despite this, she does seem to have an awful lot of knowledge about things she often impossibly could have known. Not that she ever is straight to the point when giving it out, as she likes to speak in riddles. There have been rumors about her being capable of speaking to butterflies and manipulating them with her will. Therefor it wouldn't be entirely unthinkable that she uses them as her spies.
Yanyu also appears to be able to stop the flow of time for a very brief moment, usually not lasting longer than 5 - 10 minutes. Not that this ability has been of any use to her in serious matters before, but she still thinks it's a nice thing to have. Especially when she wants to delay some sort of bothersome duty she must do, even if it is just a very short delay.
Around the large lotus flower she can usually be found sitting on, several smaller lotus flowers float around in the water. When eaten, they may either make a character grow older or younger, depending on which flower was taken. If this is Yanyu's doing or not is however unknown. Only she seems to be capable of telling the flowers apart.
---
---
---
---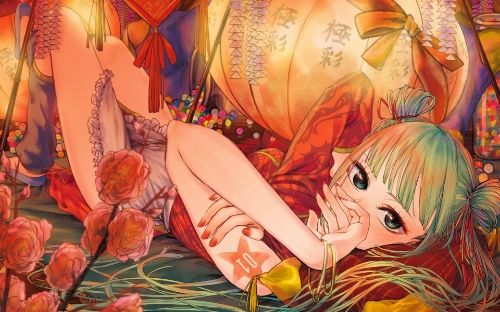 Yanyu definitely appears younger than she is, looking to be somewhat around her late twenties. She is average in hight and has a slender but curvy figure. Most of her features are gentle and refined, though her chin is rather pointy. Her complexion is fair, almost enough to be call her pale and her hair, just like her eyes, are a strong, turquoise color. She usually wears her hair in two long ponytails which reach to about her knees, though has been known to occasionally wear more elaborate hairstyles. Her nails are long and sharp and not uncommonly does she paint them red, just like her lips.
As for Yanyu's clothing style, she is most often see wearing various kimonos or from time to time, a tight, Chinese dress. They usually variate between hues of blue, red and purple and often, yet not always, have patterns of flowers or butterflies on them. Although it rarely ever happens, it is not entirely impossible that she will wear more westernized clothing. However, judging by how she often claims they are 'too uncomfortable', it probably won't happen any time soon.
---
---
"Surly you must be tired of hearing me ramble by now?"
---
---
Yanyu... is incredibly lazy.
Likes;
Speaking in Riddles
Butterflies and Flowers
Smoking her Chinese Pipe
Cute Girls
Teasing Others
Tea
Being the Observer
Reading
Cats
Dislikes;
Nosy (and noisy) Brats
Being Questioned
Being called Old or Asked about her Age
Birds
Not knowing Sometthing
Being dragged into Troube
Whimps
Being shown Disrespect
Being called Short
Cheesy Romances
Hobbies;
At least 5
---
---
"Still not satisfied? Well, I suppose I'll tell you a little story..."
---
---
History
Here, type a summary of your character's past. A childhood event, some events that make them who they are, anything that stands out and gives more insight on their back story. This must be at least 6 lines.
Extra
If you have anything you want to add, here would be where to put it.