"You have enemies? Good. That means you've stood up for something, sometime in your life."
---
---
Introducing
---
---
Full Name:
Cyrus Hayek Goldsmith
Nickname:
Cy
I don't really mind either name, but I like being called "Cy" among friends.
Age:
18 (Freshman)
Birth Date:
December 21, 1995
Home Town:
Atlanta, Georgia
Sexuality:
Heterosexual
Studying:
Economics/Political Science (Double-Major)
---
---
Being Demi-Gods
---
---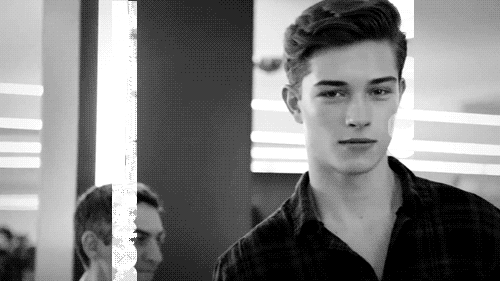 Godly Parent:
Athena
Goddess of Wisdom, Crafts, and Warfare. You would think that she wouldn't notice a history/economics professor mocked for his more traditional economic theories.
Power:
Like most children of Athena, Cy's power comes not through control of the elements or superhuman strength or speed, but through the power of his mind. Cy is smart. He is quick with a smart comment or a brilliant point which no one ever thought of previously. He is quick and concise in making his point and persuading people that his point of view is the correct one, though this is not uncommon among children of Athena. In physical combat, he is excellent with the spear and shield, the weapons of his mother and, though he lacks the super strength and endurance of the children of Ares, is quite formidable through his quick thinking in combat and strategies which he can create on and off the battlefield. Though he is not interested in joining the military, his hobbies include strategy games ranging from chess to Sega's Total War series. Most unique to him, however, is his understanding on how the economy works. One would expect this from a son of Hermes, but Cy isn't focused on the sale so much as how a sale works within the framework of a capitalist system and what it is affected by. This may have been due to his father, though Athena's wisdom and knowledge isn't restrictive. Daedalus, the inventor of the labyrinth and many great inventions, was a son of Athena too.
Strengths:
Quick-Witted || Strategy || Speaking || Economics || Debating || Patience
Weaknesses and Flaws:
Rarely believes he's wrong|| Cannot hold his liquor||Can hold a grudge || Can be provoked into action before he formulates a strategy || Impatient with people who disagree with him without a logical point
---
---
Sharing Our Desires
---
---
Likes:
Peace and Quiet|| Intelligence || Good company || Dogs
Confidence || Rain || Instrumental Music || Economics||
Debate || Politics || Winning Arguments || Sweets
Fine liquor || Competition ||
Dislikes:
Abuse of Power|| Deceit|| Fraud|| Tyranny || Being used|| Large crowds
Hobbies:
Reading-
A stereotypical hobby for a child of Athena, but I am drawn to knowledge.
Video Games-
I mostly play strategy games, though I am guilty of enjoy roleplaying games and first-person shooters.
Debate-
Politics and economics demand it.
War games-
Perhaps it's the demigod blood. There's nothing like seeing your strategies in real life.
Fears:
Economic Collapse-
It is closer than you think.
Tyranny-
It is closer than you think.
Government-
There are few men of character involved in politics who actually have power.
Spiders-
Evil, demonic monsters! They must be crushed!
Secrets:
At times, Cy feels like he doesn't have a purpose. He doesn't know what he is going to do when he graduates and if he will ever accomplish anything.
---
---
In-Depth
---
---
Personality:
There are generally three sides that Cy has to himself. When he's in large crowds or with people he does not know, Cy generally keeps to himself and listens to what is being said. While he doesn't study psychology or sociology, he knows the basics and makes judgments on people through observation. Rarely does he open up to people he doesn't trust and he says little besides short, concise sentences or questions. Occasionally, he might let out a sarcastic quip. However, he will draw attention to himself and speak up when he deems a topic important enough. While he does read people, Cyrus guards himself from using his observations in a manipulative way. He dislikes messing with other people's lives as he believes in the rights of the individual and, though he believes that his course of action is usually correct, he very rarely forces people to accept his way through force or coercion.
When he's among friends, however, Cy lets his guard down and takes part in conversations. He generally feels most comfortable when he's with a small group of friends or alone with someone. He will make jokes and make his opinion known, somewhat forcefully if need be. While he may appear to be a loner to those who do not know him, he can in reality be very sociable. Once his trust is given, it is very hard to break but when it is broken, it is almost impossible for you to earn it back. Cyrus hates to be used or lied to and expects a very good reason for why someone would lie to him. However, if he finds that he likes someone romantically, he can become a bit more cautious, even if they are close friends. This might stem from a fear of rejection or embarrassment or because he is a private person and dislikes opening himself up to vulnerability or marching into a situation without a plan up his sleeve. Whatever the case, he treats his love life (or lack of it) like another obstacle to overcome in order to achieve a favorable outcome for himself and whoever else is involved.
On his own, Cyrus is contemplative. He retreats completely into his mind, his body on auto-pilot when a situation does not require his full attention or completely focusing on his task when it does. He does some of his best thinking when he is on his own, though his mind is always in motion. There are a few things which Cyrus is really passionate about. One of these is his strong opinions on politics and economics. He believes that the government is not to be trusted. The U.S. Government in particular has fallen into corruption and fraud, which hates above all else. He is concerned about the Constitution and Bill of Rights which he rather admires. He is passionate about the Austrian school of economics. He believes in the gold standard, capitalism, and letting businesses and banks fail. The person he admires the most is Ron Paul. It is not surprising that, though Cyrus is wary of government, he is very patriotic in the sense that he believes in the vision of the Founding Fathers. It helps with the knowledge that many of them were demigods and not a few of them were also children of Athena including George Washington.
---
---
The Past Defines Us
---
---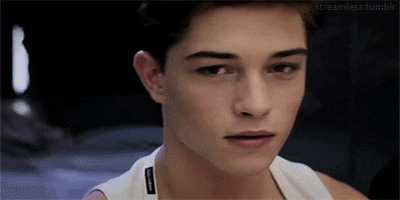 History:
Professor Edward Goldsmith was an Economics Professor at American InterContinental University in Atlanta, Georgia. He was a single man in his mid-30's when he met a woman that was not only brilliant but beautiful as well and understood his classical liberal economic theories without belittling them as out-of-date. True, she asked very challenging questions, but they were respectful and stimulating. Rarely had Edward Goldsmith had such stimulating conversations with his colleagues, most of whom subscribed to flawed economic theories such as Keynesianism and political ideologies that would not accept a limited money supply. Soon enough, the relationship between himself and the woman became something more than academic and she disappeared, coming back into his life many months later with a child.
It came to some shock for Edward Goldsmith to realize that the woman he had been involved with was Athena, the Greek goddess of wisdom and that they had a son together. Nonetheless, he loved Cyrus instinctively in only the way a parent could understand when he first held his child, though he was heartbroken to realize that Athena could never be with the two of them. Edward raised Cyrus as his son despite the rumors that circulated about his having a child outside of wedlock. He shared his passion for economics with his only son and had high standards for him, but was never unkind. Athena never visited them until Cyrus was 14 and Cyrus grew up ignorant of his heritage.
When Cyrus turned 13, Athena appeared out of the blue. Edward, of course, was speechless, but Athena was patient with him and even talked with him a little bit before the two sat Cyrus down and explained his heritage. He had been hidden from monsters until then, but now that he reached puberty, the monsters would turn their attention to him. He needed to go somewhere safe to learn how to not just be a human, but a demigod as well. Cyrus wished he could have said more to his mom about his life and how he felt, but what came out of his mouth were questions about the gods and the world and her. She had smiled at him and told him to live up to his potential. Since then, Cyrus has attended Demigod Academy, wondering what she meant.
Other:
Anything else you want to add.
---
---
Theme Song:
(Optional)
In the End| Linkin Park
(It starts with one)
One thing I don't know why
It doesn't even matter how hard you try
Keep that in mind, I designed this rhyme
To explain in due time
(All I know)
Time is a valuable thing
Watch it fly by as the pendulum swings
Watch it count down to the end of the day
The clock ticks life away
(It's so unreal)
Didn't look out below
Watch the time go right out the window
Trying to hold on but didn't even know
I wasted it all just to watch you go

I kept everything inside and even though I tried, it all fell apart
What it meant to be will eventually be a memory of a time when...

I tried so hard
And got so far
But in the end
It doesn't even matter
I had to fall
To lose it all
But in the end
It doesn't even matter

One thing, I don't know why
It doesn't even matter how hard you try
Keep that in mind, I designed this rhyme
To remind myself how
I tried so hard
In spite of the way you were mocking me
Acting like I was part of your property
Remembering all the times you fought with me
I'm surprised it got so (far)
Things aren't the way they were before
You wouldn't even recognize me anymore
Not that you knew me back then
But it all comes back to me
In the end

You kept everything inside and even though I tried, it all fell apart
What it meant to me will eventually be a memory of a time when...

I tried so hard
And got so far
But in the end
It doesn't even matter
I had to fall
To lose it all
But in the end
It doesn't even matter

I've put my trust in you
Pushed as far as I can go
For all this
There's only one thing you should know
I've put my trust in you
Pushed as far as I can go
For all this
There's only one thing you should know

I tried so hard
And got so far
But in the end
It doesn't even matter
I had to fall
To lose it all
But in the end
It doesn't even matter