---
---
█
█
█
█
█
█
█
█
█
█
█
█
█
█
█
█
█
█
█
█
█
█
█
█
█
█
█
█
█
█
█
█
█
█
█
█
█
█
█
█
╭━━━━━━━━━━━━━╮
For me, Hell can't be any worse than what my life already is.
╰━━━━━━━━━━━━━╯
N A M E
Christian Uriah Kasady

N I C K N A M E S
Chris, Carnage

P H Y S I C A L

0

A G E
26

G E N D E R
Male

S E X U A L I T Y
Heterosexual

S P E C I E S
Human/Symbiote
---
---
---
---
[/right]

╭━━━━━━━━━━━━━━━━╮

Monsters come in many shapes and sizes.

╰━━━━━━━━━━━━━━━━╯

H E I G H T
5'11"

W E I G H T
160 lbs

H A I R

0

C O L O R
Red

E Y E

0

C O L O R
Blue

A P P E A R A N C E


Solemn and haunted in appearance, Christian Kasady reflects an intense, inner turmoil that threatens to surface each and every day. Ragged and worn from this stark reality, he looks pasty and sometimes sickly, as if he doesn't get enough Sun. Much to his dismay he looks alot like his father, lanky, scrawny and with burning ginger hair, the very image of famed serial killer, Cletus Kasady. Luckily for him he does have more freckles than his father and he has grown his hair long, just to distance himself. Yet his eyes, are the same empty eyes as his father, which frightens him of what could be.



M A R K I N G S


He has no tattoos or piercings since the Symbiote simply repairs any damage done to his skin. Making it even more difficult to differentiate himself from his father.





---
---
---
---

[left]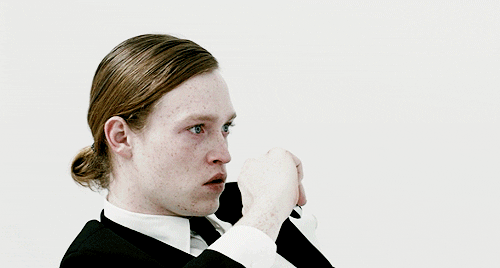 █
█
█
█
█
█
█
█
█
█
█
█
█
█
█
█
█
█
█
█
█
█
█
█
█
█
█
█
█
█
█
█
█
█
█
█
█
█
█
█
█
█
█
█
█
█
█
█
█
╭━━━━━━━━━━━━━╮
It's hard to know which thoughts are mine.
╰━━━━━━━━━━━━━╯
Haunted ✫ Unstable ✫ Conflicted ✫ Murderous
Being the product of a dysfunctional home life and uncertain future, Christian's personality reflects that same discord and conflict within himself. Often quiet and remote from the rest of the world, the young man struggles to discern whether he's seeing life through his eyes or through the Symbiotes. Sometimes these inner struggles boil over into the real world in the form of rage and violence. Yet, Christian curiously manages to refrain from homicidal violence, despite the ever present urge to act as such. He doesn't like to show his aggression in front of others and will often remove himself from social situations when his urges arise.

Despite all the anger, pain, and fear that adorns his face it belies are more purer nature. A nature that genuinely wishes to be good and not at all special. A want to disappear into anonymity and become a regular citizen of the world. Yet the Carnage Symbiote has other, more sinister, plans for Christian. It wishes to continue the legacy of bloodshed and chaos that his father committed when they were still bonded. The Symbiote floods Christian with the thoughts and images his father experienced in life, pushing him ever closer to insanity. This, coupled with Christian's own mental illness, makes him volatile and unpredictable. This causes the very real fear that he may one day go postal and become the killing machine the Symbiote believes him to be.
L I K E S
Books

There's very little in life I like, but I do find some comfort inside the pages of a book.


Writing

Writing down your feelings works sometimes.


Blood

It may be the Symbiote, but it fascinates me.


Killing

WE ARE CARNAGE!!!


Horror Films

I know I probably shouldn't watch them but I've always liked them since I was a kid.


Nature

I liked the outdoors. Urban areas only remind me of all the suffering and death.


LIKE -

QUOTE
D I S L I K E S
The Symbiote

I wish it wasn't apart of me.


Liking the Symbiote

What I hate more than the Symbiote itself, is the feeling that I need it.


Cletus Kasady

I hate how people say they see my father rather than see me.


Medicine

I hate my dependency on anti-psychotics and other pharmaceuticals, it's just another link in my chain.


Sound

Whenever the Symbiote is harmed by it, I feel a pain like no other.
H O B B I E S
Writer

I have a journal filled with thoughts, stories, poems, anything really.


HOBBY -

QUOTE


HOBBY -

QUOTE


HOBBY -

QUOTE


HOBBY -

QUOTE
H A B I T S
Schizoid

Some days you get me, but others, you don't.


Moodswings

During some bad episodes, I can get violent.


Picking

I pick at alot of things like my nails or tears in furniture or clothes.


HABIT -

QUOTE


HABIT -

QUOTE
F E A R S
Losing Control

Everyday it's a war, and I fear the day when I lose it.


Inseparable

I'm losing more and more hope everyday that I will ever be rid of the Symbiote.


Enjoyment

What scares me the most is that I might actually enjoy being a killer.


Fire

Being a critical weakness of the Symbiote's, it's fear response transfers into my own.
---
---
---
---
P O W E R S




✫ Constituent Matter Manipulation

- The most obvious power that is unique to this particular Symbiote. Kasady can morph sections of his body, such as his hands or feet, into bladed weaponry such as spikes, knives, or axes. Kasady can also detach these bladed weaponry if he chooses to. For example, he often forms spikes that he expels from his body. The weaponry, however, disintegrates after being separated from his body after a period of about 30 seconds.


✫ Constituent Matter Generation

- Kasady can generate tentacle-like appendages from various parts of his body, which he often uses either in combat or locomotion.


✫ Spider Powers

- Like Venom before him, the Carnage Symbiote is able to replicate some of Spider-Man's powers, such as wall-crawling and web-slinging.


✫ Symbiote-Sense

- A sort of Spider-Sense, that the Carnage Symbiote possesses. The Symbiote is able to relay information from every angle of it's body by giving Christian the power to "see" out of every bit of his Symbiote.


✫ Superhuman Condition

- The Symbiote grants Christian superhuman strength, speed, agility, reflexes, stamina, and durability.


✫ Regenerative Healing Factor

- Despite this, however, it is possible to injure him. Kasady is able to rapidly regenerate damaged bodily tissues much faster and more extensively than an ordinary human. Kasady is also immune to the effects of all Earthly diseases and infections as long as he remains bonded with the Symbiote.


✫ Immunity to Spider-Sense

- Due to the Carnage symbiote being a child of the Venom symbiote, Carnage can't be detected by Spider-Man's Spider-Sense. He is also undetectable to the Venom Symbiote's senses.


✫ Camouflage

- The symbiote possesses limited shape-shifting abilities in the sense that it can immediately change itself to appear as any type of clothing or garment that Kasady wishes



A B I L I T I E S




✫ Homicidal Urges

- While Christian works hard to resist them, in combat they help to make him an erratic and dangerous opponent.


✫ Adaptive

- The Symbiote helps Christian to adapt to changes in the environment very easily.


✫ Creativity

- Christian is a little more imaginative with his powers unlike his father.


✫ ABILITY

- DESCRIPTION


✫ ABILITY

- DESCRIPTION


✫ ABILITY

- DESCRIPTION



W E A K N E S S E S




✫ Fire

- The Symbiote is extremely vulnerable to fire or anything else that generates intense heat, even to a greater degree than the Venom Symbiote.


✫ Sonics

- The Symbiote is also vulnerable to sonic based attacks, although to a lesser degree than the Venom Symbiote.


✫ Unbalanced

- Suffering from a much more realized version of dissociative identity disorder, Christian often wrestles with the many thoughts and voices in his mind. This can be exploited to either inhibit the Symbiote or encourage it.


✫ WEAKNESS

-


✫ WEAKNESS

-
---
---
---
---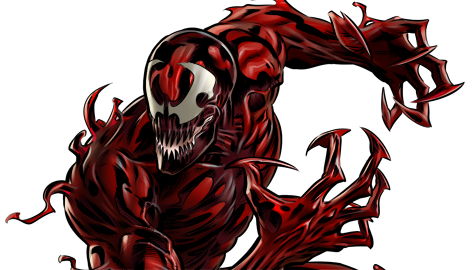 Christian Kasady, the son of infamous serial killer, Cletus Kasady. Mind you, Cletus wasn't present in his son's life, having a brief stint with his mother to be. This was all before Cletus would be tried and thrown in prison for life, where by happenstance, would share a cell with Eddie Brock. His mother hadn't realized she had slept with such a psychopath being a prostitute, she sees a lot of men. Although surprisingly, even after learning of the madman's identity she kept their son. She saw it as a blessing, seeing that Cletus hadn't decided to chop her up into a million pieces. This encounter had caused her to turn a new leaf and give up prostitution.

She raised Christian inside a religious household, sort of like her own. Except she wouldn't be as horribly strict as her mother and father. For a time, it was nice that was until she found difficulty finding a job to support them both. That was when she ended up marrying her long time boyfriend who had a decent paying job. Unfortunately for them both he was abusive only using them for the financial gain he would receive. Not only would he beat his wife but also Christian and was verbally abrasive. He didn't seem them as family and would often show up late after work and sometimes not at all. Yet pushing the Son of Carnage was not a wise decision. For Christian the psychological issues that his biological father had, would begin to surface within him. Then one night after a particularly bad argument when his mother accused his stepfather of cheating, Christian without thinking, brutally murdered the man.

This would lead to a massive change in his life. His mother may have been a prostitute but she wasn't an idiot. The life insurance on her husband helped to finance them, especially the therapy and medicine to help balance out her son. While she was thankful for his intervention in what could have been her death, she did grow fearful of Christian becoming the next Cletus Kasady. Her fears would come true. Cletus, now known as Carnage, faced his final battle with Spider-Man. After a massive inferno on an oil rig caught Carnage in the blaze, he was finally separated from the Symbiote as the oil covered alien had no choice but to burn away. The Symbiote's final act was to separate itself from Cletus to save his life. Cletus was brought in and by the state of New York, sentenced him to death by lethal injection. When he was finally executed his body reacted as what looked like blood poured from the poures of his skin. Yet it wasn't blood, it was the Symbiote! A piece of itself lived on inside Cletus's blood cells but was forced to evacuate before it could fully reform. The Symbiote escaped as it traveled through out New York looking for a new host.

The Symbiote however could not, would not, choose any old host. It's connection to Cletus was far to deep, too embedded in the Symbiote's genetic makeup that no one, other than a Kasady would do. Knowing the blood of it's beloved host so well, it sought out someone whose blood was closely related to Cletus's. It would easily find one such Human that could fit that requirement, his own flesh and blood, son! The Symbiote crawled into Christian's bedroom one night as it eagerly bonded with it's new host. Instantaneously, Christian was flooded with the thoughts and memories of both Cletus and the Symbiote. He learned who he was that night and who he was to become. It was the worst night of his life. His mother woke up to the sound of his screams as she went to investigate. Christian underwent his first transformation into Carnage, now fully reformed, thanks to the youthful vitality found in his blood. Without self-control, Christian savagely murdered his own mother than night, and several others in their apartment complex. After the Symbiote had it's fill, Christian was left with the memories.

He disappeared after that, seeking help. He found it in Spider-Man. Peter listened to Christian's plight and saw him as another victim rather than a foe. Christian wanted to be separated and Peter knew how to do just that. The Carnage Symbiote however had other plans. Angry that the Son of Cletus would so readily reject him, the Symbiote did everything in it's power to be permanently bonded. It did that by connecting directly to his bloodstream. Any attempts at removal would kill the host. If the Symbiote can't have him, then no one else can. Peter dismayed, was unsure of what to do, now that the Symbiote had bonded with it's host in such a way. It was then he decided to send him somewhere he could at least feel a little normal. The Descendants Academy. Packed with special medicines to help fight Christian's ever present homicidal urges. He now attends the famed school in hopes that one day he could be free or perhaps even control his terrible power for good.
---
---
---
---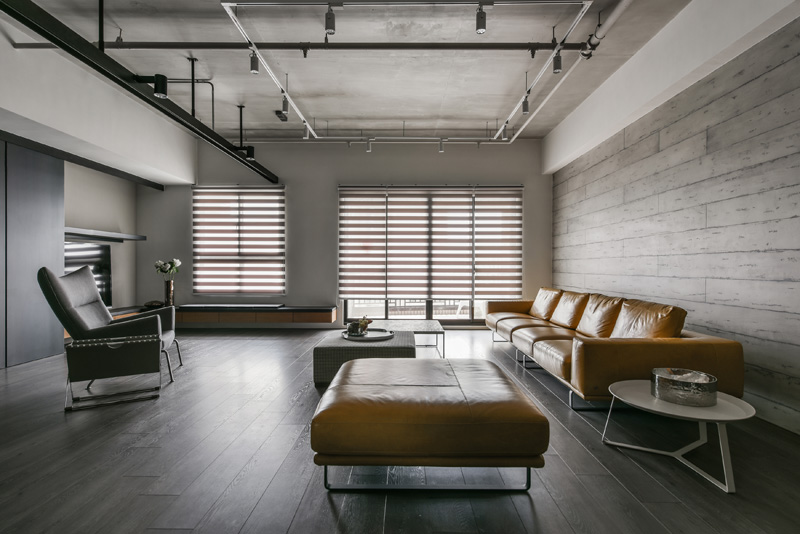 ╭━━━━━━━━━━━━━━━╮
It's simple, not extravagant, it's what I wanted.
╰━━━━━━━━━━━━━━━╯
In Christian's words...
I wasn't looking for anything fancy. I didn't want to be treated like I am someone special, if anything I'm something less than that. Still it is nice for what it is, better than I've ever lived in. If only I could find the joy in it...however I cannot.
---
---
H E X C O D E :

# * * * * * *

C R E A T O R :

Seveneleven

F A C E C L A I M :

Caleb Landry Jones