---
---
█
█
█
█
█
█
█
█
█
█
█
█
█
█
█
█
█
█
█
█
█
█
█
█
█
█
█
█
█
█
█
█
█
█
█
█
█
█
█
█
╭━━━━━━━━━━━━━╮
"With great power,
comes great responsibility."
╰━━━━━━━━━━━━━╯
N A M E
Francis Parker

N I C K N A M E S
Frankie, Frank, Franken-Spider

A G E
Twenty-Two

G E N D E R
Female

S E X U A L I T Y
Heterosexual

S P E C I E S
Mutant
---
---
---
---
╭━━━━━━━━━━━━━━━━╮
"I need a place to change!
A phone booth--? Nah!
Even I'm not that corny!"
╰━━━━━━━━━━━━━━━━╯
H E I G H T
5' 6"

W E I G H T
125 lbs
H A I R

0

C O L O R
Blonde

E Y E

0

C O L O R
Blue

A P P E A R A N C E


Frankie has been said to have the beauty of her mother with the personality of her father. She is a very pretty young woman, in a girl next door type of way. She is of average stature, and of a slightly more slender yet muscular. She usually wears her hair naturally which has a slight beachy wave to it and stretches down a few inches past her shoulders. When she isn't her in her mother's Spider Gwen suit, Frankie has a more modest preppy style of fashion. She's never been one to dress promiscuously and her style suits her best. Generally that consists of vintage type clothing like knee length skirts, cardigans and blouses.



M A R K I N G S


Frankie has one tattoo of a

spider

on her ribcage. Although it seems a tad bit cliche, she got it for her mother. The spider represents her when she was Spider Gwen, while the flower and beauty just stands for the amazing woman she was.
---
---
---
---
█
█
█
█
█
█
█
█
█
█
█
█
█
█
█
█
█
█
█
█
█
█
█
█
█
█
█
█
█
█
█
█
█
█
█
█
█
█
█
█
█
█
█
█
█
█
█
█
█
█
╭━━━━━━━━━━━━━╮
"Well, wobble my webs
and call me shaky!"
╰━━━━━━━━━━━━━╯
Caring ✫ Friendly ✫ Playful ✫ Sweet
Frankie is the living definition of the girl next door. She is genuinely a teddy bear type of person who always tries to see the best in everyone else. She has a big heart, and finds herself caring about so many people that it often makes it difficult for her to do what's necessary being a super hero. Frankie tries to always look at the bright side of things and be optimistic.

Although she seems sweet and kind most the time that does not mean she doesn't get hurt. Frankie tries not to take hurtful things people say to heart, but certain thins will hurt her more than she would care to admit. But she tries not to show how people hurt she is, and saves that for when she is alone. On a similar note, she may not seem like the kind of person who gets angry, and it is a rare site. But when she is pushed to that point, she tends to be angry enough to bring tears to her eyes and often her anger in accompanied with silence rather than shouting.
L I K E S
Dancing -

"It's freeing, and always more fun with a partner."


Parties -

"Alcohol, dancing & friends."


Photography -

"Something I picked up from my dad"


Mostly Everyone -

"It takes a lot for me to not like someone."


Sunsets -

"There's something about the warmth and colors."


Swimming -

"Always a nice way to cool down."


Training -

"You can never be too prepared."
D I S L I K E S
Rudeness -

"It's not that hard to be polite."


Dishonesty -

"I always try to be truthful, I prefer to receive the same decency."


Coffee -

"I'm weird, I know."


Promiscuity -

"I believe in one guy one girl."


Narcissists -

"Sorry, but the world doesn't revolve around you."
H O B B I E S
Rock Climbing -

"Sure I may cheat a little... But it's still fun."


Gymnastics -

"I'm always trying new tricks."


Video Gaming -

"GTA is always a good time."


Yoga -

"Keeps me limber."


Drawing -

"I don't know if I'm particularly good, but it's calming."


Reading -

"You can never read too much."
H A B I T S
Biting Lip -

"Happens subconsciously when I think."


Twirling Hair -

"I don't realize I'm doing it... Usually when I'm flirting."


Talking Too Much -

"When I'm nervous, I tend to talk a lot."
F E A R S
Dying -

"Duh."


Losing Loved Ones -

"I don't know what I'd do without them."


Powers Failing Her -

"It could end in my death in the wrong situation."


Disappointing Her Dad -

"I just want him to be proud of me."
---
---
---
---
P O W E R S




✫ Spider Physiology

- Possesses the proportionate powers of a spider.


✫ Wall Crawling

- The ability to mentally control the flux of inter-atomic attraction (electrostatic force) between molecular boundary layers. This allows for wall climbing, or gripping to any other surfaces with whichever part of the body the power is focused on.


✫ Superhuman Strength

- Possesses superhuman strength enabling her to press lift many tons. Her physical strength is sufficient enough to lift and throw objects as heavy as a big rig semi truck with ease.


✫ Superhuman Speed

- Capable of running and moving at speeds that are far beyond the natural physical limits of the finest human athlete. Can movie fast enough to catch up to a car while on foot.


✫ Superhuman Stamina

- Her advanced musculature produces less fatigue toxins during physical activity than an ordinary human.


✫ Superhuman Durability

- Her body is physically tougher and more resistant to some types of injury than the body of a normal human. Her body is more resistant to impact forces than anything else. She can withstand great impacts, such as falling from a height of several stories or being struck by an opponent with super strength, that would severely injure or kill a normal human with little to no discomfort.


✫ Regenerative Healing Factor

- Has a low-level rapid healing factor. Can recover from severe injuries from broken bones and large amounts of tissue damage in a matter of hours.


✫ Contaminant Immunity

- Has a higher tolerance for drugs and diseases than normal humans, and she can recover from the effects of larger doses rapidly.


✫ Superhuman Agility

- Agility, balance, and bodily coordination are all enhanced to levels that are far beyond the natural physical limits of the finest human athlete.


✫ Superhuman Equilibrium

- Ability to achieve a state of perfect equilibrium in any position imaginable.


✫ Superhuman Reflexes

- Nearly forty times greater than those of an ordinary human.


✫ Spider-Sense

- An extrasensory "danger" sense which warns him of potential immediate danger.



A B I L I T I E S




✫ Indomitable Will

- Strong Force of Will, completely free of evil and temptation.


✫ Advanced Intelligence

- Taught by her father who had genius level intellect, she is smarted than most her age by her knowledge does not reach that of her father's.


✫ Master Acrobat

- Is an excellent athlete, excelling in all gymnastic fields and being able to perform any acrobatic stunt, including others that can never be performed.


✫ Master Hand-to-Hand Combatant

- Utilized a fighting style that directly complements her superhuman abilities. Her methods are volatile, enabling her to rival practically all types of combatants.



W E A K N E S S E S




✫ Ethyl Chloride

- Susceptible to the pesticide ethyl chloride.


✫ Over Caring Nature

- Makes it difficult for her to harm others in her own self defense.


✫ Loved Ones

- She would do anything and everything for them, including sacrificing herself.


✫ Bad Luck

- Much like her father, she has gotten the 'Parker Bad Luck'.
---
---
---
---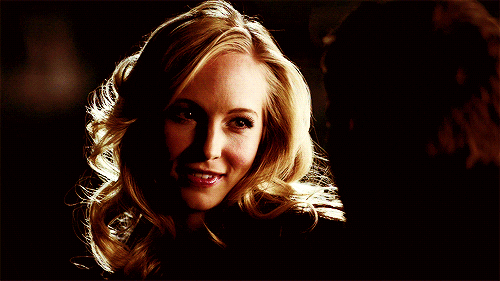 0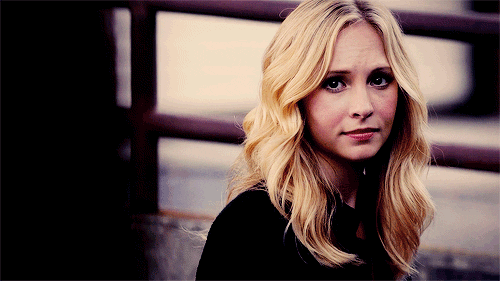 Frankie is the only child to Peter Parker and Gwen Stacy. When she was a little girl, not much older than a baby her mother died. No matter how much Frankie asks her father about it, he'll never truly tell her what happened because he blames himself for her mother's death. What she's been told is that she looks like a twin of her mother and because of that Peter takes extra care in making sure his little girl is safe because he couldn't lose her too.

Peter had no idea if his daughter was going to inherit his and Gwen's abilities because when conceived, they both had their spider like powers. But when Frankie was a young toddler, she showed her first signs of having the same gifts her father and mother had. It wasn't some crazy situation where she discovered them, but more simply was brought to attention when how easily she seemed to climb trees at an age so young, most children were lucky to be running without falling over. It increasingly became more predominant as she grew up until the point where she was climbing walls when throwing temper tantrums to get away from her father.

As Frankie became a young teenager, Peter realized that no matter what he tried to do, he couldn't keep her a young girl forever. Especially when she had powers like him and Gwen, but some were even slightly more enhanced than his own due to the combination of his and Gwen's genes. So, much to his dissatisfaction, Peter began to train her in her free time when she wasn't going to school and in gymnastics. Everything she learned came to her easily. In no time she was able to keep up with her Dad and they often spent their evenings swinging around the city.

Frankie didn't stop at High School, but went to college at Yale. Peter didn't care what she majored in, but purely wanted her to have a degree under her belt so she always has that option to quit the superhero life and try to have a normal life. But Frankie never wanted that, she looked up to her father more than anything and wanted to be just like him and Gwen. She graduated with a degree in Molecular, Cellular, and Developmental Biology so that someday she might better understand what mutated her father, and passed onto her. At her graduation, Peter gave Frankie her mother's old Spider Gwen suit, and told her about The Descendant Academy, agreeing to send her there now that she had a degree from a renowned school. Peter is proud of Frankie in many ways, from graduating from Yale, to wanting to follow in his footsteps. He just doesn't want her to follow too closely in her mother's.
---
---
---
---
╭━━━━━━━━━━━━━━━╮
"Have no fear! Spidey is here!"
╰━━━━━━━━━━━━━━━╯
In Frankie's words...
"My penthouse is pretty simple. It does it's function and that's all I need, but I made it fun with splashes of color to brighten it up and make the giant concrete building feel less like a prison and more like a home. I also had a balcony put in off my floor so I can just go out swinging whenever I want. Oh, and I have a rock climbing wall and some gymnastic equipment where most people would have their livings rooms. I also got "Franken-Spider" put on my wall because that's my nickname my Dad gave me."
---
---
H E X C O D E :

# F F 0 0 5 7

C R E A T O R :

Scar.-

F A C E C L A I M :

Candice Accola