---
---
█
█
█
█
█
█
█
█
█
█
█
█
█
█
█
█
█
█
█
█
█
█
█
█
█
█
█
█
█
█
█
█
█
█
█
█
█
█
█
█
╭━━━━━━━━━━━━━╮
'I'm pretty much the same as you humans.'
╰━━━━━━━━━━━━━╯
N A M E
Grace Adriana Frost

N I C K N A M E S
Frosty, Jewel, Ada

P H Y S I C A L

0

A G E
26

G E N D E R
Female

S E X U A L I T Y
Heterosexual

S P E C I E S
Mutant
---
---
---
---
╭━━━━━━━━━━━━━━━━╮
'Only far more gorgeous.'
╰━━━━━━━━━━━━━━━━╯
H E I G H T
5' 6"

W E I G H T
126lbs

H A I R

0

C O L O R
White Blonde

E Y E

0

C O L O R
Ice Blue

A P P E A R A N C E


Grace is an astonishing beauty, just like her mother, with ice as cold and blue as her mother's diamonds and her hair just as white blonde as her mother's. It would be easy for people to mistake her for just another Cuckoo, she resembles very little of her father and takes a lot of inspiration from her mother, expect for in the clothing department, Sebastian raised her to be a little more classy and to cover more skin than her mother did.
However, unlike both of her parents, Grace is considerably shorter than them, she would put this down to her lifestyle with Shaw than her drawing the short straw of genetics.



M A R K I N G S


No tattoos as of yet.
---
---
---
---
█
█
█
█
█
█
█
█
█
█
█
█
█
█
█
█
█
█
█
█
█
█
█
█
█
█
█
█
█
█
█
█
█
█
█
█
█
█
█
█
█
█
█
█
█
█
█
█
█
╭━━━━━━━━━━━━━╮
'And interesting.'
╰━━━━━━━━━━━━━╯
COLD HEARTED ✫ SOCIOPATH ✫ MANIPULATIVE ✫ SEDUCTIVE
Growing up with the ability to turn into a cold and hard precious rock is what a lot of people put her lack of heartlessness down too, most of these people are people who have noted her mother's lack of care when she is in her diamond form. Little do they know they're wrong, she also grew up with the power to read and feel other people's emotions. As a child, she was sweet, innocent and caring but when the renegade Hellfire club attempted to awaken the Phoenix, they sacrificed her innocence and awoke the Dark Phoenix in her, removing her emotional connection for others and inciting her sociopathic tendencies.

As much as an extension to these such tendencies, Grace is willing to mould and manipulate any situation to further her own agenda and even harm those she'd lead to believe could trust her, especially if it increased her likelihood of success. This is even highly evident in her 'pulling' game, which is just as much a mind game for her as everything else, the emotions of the men involved matter nothing to her and she has no qualms with having her fun and dumping them on the side of the road, some say men are the only one who treat others with disrespect, then they meet her.
L I K E S
CHAOS -

'Chaos breeds Order, I can be the new order.'


MEN -

'Even the Phoenix has needs.'


POWER -

'What's not appealing about it?'


INFLUENCE -

'I want the masses to love me, no matter my atrocities.'


CORRUPTION -

'Humans are so malleable.'


ALCOHOL -

'Liquid corruption!'


REVENGE -

'I'd say it's my main motivation in life.'
D I S L I K E S
TELEPATHS -

'Stay out of my head.'


HELLFIRE CLUB -

'They don't know how hot hell fire really is.'


X-MEN -

'They will watch the world burn...


AVENGERS -

...As they scramble to save it.'


INTERFERENCE -

'I want this to go as smoothly as possible.'
H O B B I E S
READING -

'Villains are so misunderstood.'


MIND GAMES -

'I just said I like power and influence...


DISREGARDING AUTHORITY -

... Just not when it's applied to me.'


TESTING CAPABILITIES -

'Let's see how strong I truly am.'
H A B I T S
HAIR TWIRLING -

'It's cute.'


FLIRTATIOUS BANTER -

'Men are so influential...


STIRRING THE POT -

... And girls are so dramatic.'


SEEMING DISINTERESTED -

'These are all ants beneath my thumb.'
F E A R S
FAILING THE PHOENIX -

'I'm afraid of what it'll do.'


LOSING THE PHOENIX -

'I've had it by my side since I was a child.'
---
---
---
---
]
P O W E R S




✫ Telepathy

- Grace's most powerful and most skilled gift, she is only a few levels lower than her mother, ranking in at a level 7 Telepath, this is inpart due to the influence of the Phoenix force. Much like her mother, Grace has displayed the telepathic standards of broadcasting and receiving thoughts, mind-control, altering perceptions and memories, astral projection, mind switching, mental sedation of unconscious victims, and induction of mental pain by touch.


✫ Psionic Blasts

- Grace can project psionic force bolts or blast waves which have no physical effects but which can affect a victim's mind so as to cause the victim pain or unconsciousness.


✫ Telekinesis

- Unlike her mother, Grace's telekinesis is far more powerful, this is due to the Phoenix Force she's been exposed to since she was in the womb, it has increased her powers significantly, but use of it reduces her control and sanity.


✫ Organic Diamond Form

- Grace possesses the ability to transform her body into a flexible organic diamond form, increasing her strength and durability, whilst also granting her physic immunity, but removing all of her Psionic powers.


✫ Optic Blasts

- The one thing Grace inherited from her father, however, they can only be activated whilst in her diamond form and with her increased control, they're significantly weaker than her fathers and far less hard hitting.


✫ Cosmic Flame Manipulation

- Due to her connection with the Phoenix Force, Grace can generate and manipulate cosmic flames, however once again she must be in her diamond form as the flames have burnt her before.



A B I L I T I E S




✫ Deception

- Grace has successfully managed to hide the fact that she is still a member of the Hellfire Club and managed to also convince a lot of the X-men that she can be trusted and that she's even sane, whilst this is far from the truth, the only reason her mother doesn't know however is due to their genetic link making her powers less effective on her. Grace can deceive the best of them and has done so far.


✫ Manipulation

- Grace can manipulate people's emotions and thoughts without having to utilise her powers, with well placed words and subtle lies, she can ruin friendships and alliances or create unlikely allies. Her manipulation can be utilized to further her own agenda or simply for the joy of manipulating people.


✫ Diplomacy

- More or less due to her manipulative nature and psychic powers, Grace can be a powerful diplomat, reading her opponent to gain their true desires and their openness to compromises, and with a few manipulative statements, she can easily win an argument, diffuse a situation or encourage morale.



W E A K N E S S E S




✫ Organic Diamond Form

- Whilst in her Organic form, Grace has no control over her telepathy, in fact her diamond form neutralises her telepathic gifts, which in turn gives her more control over herself, as it weakens the bond between Grace and the Phoenix, but with her Diamond form, her heart still remains cold.


✫ Sociopathic

- With the loss of her emotions and the control of the Phoenix, Grace has become more sociopathic, having a disregard for the feelings of others, a lack of remorse for her actions, manipulative behaviour, unchecked egocentricity, and the ability to lie in order to achieve her own goals, or at least, those of the Phoenix.


✫ Cosmic Flames

- Grace has absolutely no control over the flames and can only use them whilst in her diamond form, due to the flames burning her own skin, not to the level it does to others, but the diamond form is necessary to prevent herself getting burnt.


✫ Cold Hearted

- Since the Phoenix Force took over, Grace has had noticeably fewer emotions and cares even less for those she probably should, having been with her for such a long time the Phoenix has turned her own powers against her and blocked out her empathic powers as well as her own powers.
---
---
---
---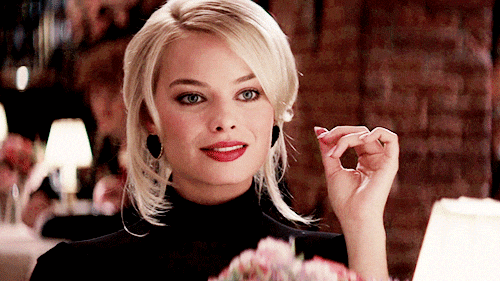 Born not long after the death of Xavier and the imprisonment of her parents, Grace was sent to the Avengers Academy to be raised and watched. Having been conceived whilst her parents were both hosts of the Phoenix Force, her powers were drastically increased and her mutation was rapidly increased and she displayed powers from a very young age, resulting in Shield taking particularly interest in watching her and keeping her under control. However, this did not come to pass, after Sebastian Shaw escaped from his cell, he managed to break the other student mutants free from the Academy, but his interest was also quickly turned to the young Frost, recognising the ice blue eyes as her mother's, something that gave Grace more potential than the other students, she inherited membership to the Hellfire Club.

Sebastian raised Grace as if she were his own child, ensuring she had everything she could ever want and more, teaching her how to use her powers and preparing her for the most important event in her life. At first, it seemed as if Sebastian Shaw cared about Grace, even going so far as to call her his own daughter, but she quickly discovered it was all a lie when the members of the Hellfire Club forced the Phoenix fragment that was contained within her to awaken. With the Phoenix awoken, her powers spiked violently and powerfully, she recovered Sebastian's memories of taking her from the Academy, even some of her mother's memories of their short time together. The influx of memories and surge of cosmic power was too much for Grace's body to cope with and Grace wiped out the members of the Club who had awoken the Phoenix, with the new memories of her mother and even Sebastian Shaw's memories of her, Grace set out to find her mother at Xavier's Mansion for Gifted Individuals. Upon arrival, she was mistaken by a lot of the students for another Cuckoo, they were her sisters after all, but when Emma Frost broke down in the middle of the green at the sight of her, the students realised very quickly she was no Cuckoo.

Not long after her return, the Phoenix fragment made another return, this time to manipulate Emma Frost for what it had made the Phoenix, merely a fragment of itself because of the Phoenix Five's greed, at first it started at as small things, such as limiting her powers and even manipulating her dreams into corrupted visions of the future, a distorted future were the Phoenix had burned the world, starting with Emma's precious students. At first, the Phoenix had little interest in Grace, it was simply using her to get to the other mutants, until it realised it could destroy more lives of the ones who destroyed it by getting Grace sent the Descendants, so it started to subliminally manipulate Emma into sending Grace to the Academy as an ambassador for X-men/Avenger relations, whilst also using her to entice further conflict between the two and even create instability within the Avengers themselves, but it never took into consideration the new forces at play.
---
---
---
---
]
╭━━━━━━━━━━━━━━━╮
'And cold-hearted, which is reflected in my interior design.'
╰━━━━━━━━━━━━━━━╯
In Grace's words...
"This academy must have some impressive interior designers, that or my mother gave Tony some good designs for my apartment."
---
---
H E X C O D E :

# A D D 8 E 6

C R E A T O R :

MoonlightWraith

F A C E C L A I M :

Margot Robbie