---
---
█
█
█
█
█
█
█
█
█
█
█
█
█
█
█
█
█
█
█
█
█
█
█
█
█
█
█
█
█
█
█
█
█
█
█
█
█
█
█
█
╭━━━━━━━━━━━━━╮
"Jette Storm. I know, real clever. You can blame my father; he was never the sharpest knife in the block."
╰━━━━━━━━━━━━━╯
N A M E
Jette Storm

N I C K N A M E S
Jet, J, Jay, Hothead

P H Y S I C A L

0

A G E
24

G E N D E R
Female

S E X U A L I T Y
Pansexual

S P E C I E S
1/2 Humn, 1/2 Skrull
---
---
---
---
╭━━━━━━━━━━━━━━━━╮
"I'm sorry I hurt your feelings when I called you stupid... I really thought you already knew."
╰━━━━━━━━━━━━━━━━╯
H E I G H T
5'7"

W E I G H T
120 lbs

H A I R

0

C O L O R
Ebony

E Y E

0

C O L O R
Blue

A P P E A R A N C E


Like most born of super humans, she also has super human good looks. Jette is the kind of girl who understands what an impact appearances can make, though she doesn't much care for them herself. All of Jette's clothing is custom made due to the fact that they all need to be quite fire proof. This can be expensive, so she has about five to six outfits that she mixes constantly. She has a rule that whatever she wears will always consist of some kind of pant, because whoever says girls can fight in dresses and skirts are just idiotic.



M A R K I N G S


Jette has various cuts and bruises littering her body on a daily bases. She also has a tattoo around her wrist making a bracelet of chains; symbolizing just how stuck she is in her life as a 'hero'.
---
---
---
---
█
█
█
█
█
█
█
█
█
█
█
█
█
█
█
█
█
█
█
█
█
█
█
█
█
█
█
█
█
█
█
█
█
█
█
█
█
█
█
█
█
█
█
█
█
█
█
█
╭━━━━━━━━━━━━━╮
"Flame on? More like fuck off."
╰━━━━━━━━━━━━━╯
Independent ✫ Stubborn ✫ Sarcastic ✫ Hotheaded
Having grown up raising herself, Jette is a naturally independent woman and can "take care of her own damn self". She doesn't like depending on others, and in situations where she is in absolute need of assistance, she is still too stubborn to accept it. It's this stubborn trait that kept Jette alive for all the years on her own, as it gave her an air of never backing down or giving in.
Living alone also gave the girl time to expand her temper. Though it isn't particularly easy to make Jette angry, if you get under her skin expect an explosion. Mixed with her arsenal of sassy comebacks and sarcasm, she is a super nova. Of course, her sarcasm also aides in her sense of humour. Her pride and ego aren't too swollen so she can laugh off a few jabs and joking insults at herself from those she cares about.
L I K E S
Flight -

"What can I say? No better view of the sky then from the sky itself."


Reading -

"Nothing like a little word porn to get the mind going."


Tinkering -

"Look at some chemicals here, work on some new tech there. All in a days work."


Banter -

"Though insulting people is quite amusing, someone who can insult me back twice as much is even more so."


Sarcasm -

"I love sarcasm. It's like punching people in the face, but with words."
D I S L I K E S
People Who Whine -

"Get the stick out of your ass yourself and shut up."


Playboys -

"I've seen too much of my father whoring around to enjoy watching others spread themselves thin."


Tattletales -

"Seriously? Are we five? Go play with your damn Barbies then."


People Hurting Those She Cares For -

"You see, my friend is like my property; you touch it and I end you."
H O B B I E S
Chess -

"What about it? I used to play at an old library."


Redecorating -

"My living room is like a phoenix; it burns up fast and something cuter rises from the ashes."


Sleeping -

"I don't care how many times you say its an excuse; the more I sleep, the more energy I have. The more energy I have, the longer I can stay in plasma form."


Training -

"If my fire runs out, I'm a lot more useful if I can throw a punch."
H A B I T S
Playing With Fire -

"Are you kidding? Why would I stop? In one snap I can become my own personal lighter."


Defensive -

"I will admit, I am quick to snap. At least I just use my superior sass and don't go all inferno on you."
F E A R S
Becoming Dependant -

"The day I let someone I don't know take care of me is the day I'll take a bullet."


Confronting Her Father -

"If I never see his face again, its still too soon."


Sickness -

"What a dumb way to die when you constantly face people trying to kill you and then your body goes and does it for them?"
---
---
---
---
P O W E R S




✫ Pyrokenesis

- The mental ability to control ambient heat energy and the physical ability to transform her entire body, or portions of her body into a fiery, plasma-like state of will.


✫ Plasma Form

- The physical ability to envelop her entire body or portions of her body with fiery plasma without harm to herself. When higher levels of heat are reached, her body no longer remains solid, going into a gasous state; if anything solid were to come at her and wasn't melted already, it would go straight through her.


✫ Nova Flame

- She can release all of her body's stored energy in one intense, omni-directional "nova-burst," which can reach about 1,000,000 F, and which is similar to the heat-pulse of a nuclear warhead detonation, with an area of total devastation of about 900 feet in diameter and the power of a super nova.


✫ Flight

- Her plasma has a high hydrogen content, and is surrounded by an exuded cloud of mono-atmoic hydrogen atoms. The hot cloud provides sufficient positive buoyancy for her to float. With mental stimulation of her flame, she can provide enough lift to carry around 180 pounds and move at approximately 140 miles per hour.


✫ Thermokenesis

- The ability to mentally control the ambient heat energy within her immediate environment, even when she herself is not aflame.


✫ Shape-Shifting

- She can mentally cause the unstable molecules that comprise her body to become pliant, enabling her to assume other forms through muscular expansion and contraction. Since she is only half Skrull though, the shifting is much harder and can cause physical pain if used too long.



A B I L I T I E S




✫ Immunity to Fire & Heat

- Jette is unaffected by heat and flames, including her own and cannot be burned or scarred by flames.
[color=#381A38✫ Expert Scientist[/color] - She is well versed in many forms of science but finds her niche in thermodynamics, aerodynamics, chemistry and engineering.



W E A K N E S S E S




✫ Energy Depletion

- At an average rate of expenditure of energy, Jette can maintain her plasma state for about 20 hours before she is forced to revert to her solid state.


✫ Physical Condition

- Jette's physical condition (health, injury or exhaustion) also limits her flame's duration.


✫ Water

- If hit with small amounts of water, up to about five gallons, she can turn it to steam with relatively little effort. More water than that could extinguish her flame at its normal level.


✫ Humanity

- Despite the powers and alien blood, she is still mortal, and a wrongly placed stab or bullet wound could end Jette's life.
---
---
---
---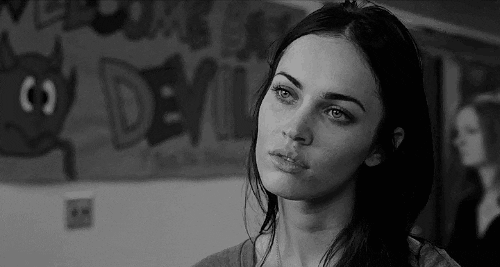 Many people know of Johnathan Storm's knack for being a playboy, but no one can count just how many women he has actually been with. So of course there is the matter of wondering; who is Jette's mother? A dinky waitress from a bar, a high class escort, one of his many flings? Well, that would be too easy. Try Alien Mutant who disguising herself as a past lover, then things get a bit more complicated. Lyja was sent from the Skrull Empire to help destroy the Fantasic Four, shape shifting as Johnny's very own love interest; Alicia Masters. The two were surprisingly drawn to each other, though Johnny didn't know of the ploy, but Lyja slowly fell for the man. The love she felt for him was not reciprocated when Johnny found out who the woman truly was, and the two split. Johnny went on a tirade of hatred while Lyja stood up and helped defend the man she loved from her very own people.

It wasn't long before Lyja came back to Johnny though, claiming of carrying his child inside of her. It could have been another lie, but this time Lyja spoke the truth. Johnny, following his moral compas, kept Lyja around until Jette was born. To Johnny's relief the child came out looking as much of a human as he did, none of the green skin that the child's mother had. From there, things got more complicated.

Jette grew up in a family thats only reason they were together was herself. Johnny hated Lyja for what she did and Lyja couldn't stand the hatred from her love. It was only a matter of time before Lyja fled back to her home Empire to plea for forgiveness, leaving Jette motherless and with a father who would sooner gut himself then start acting like a parent. Luckily for Jette, she inherited her fathers powers and her mothers transfiguration; and even more lucky was that she inherited their brains. Though she wasn't the smartest person in the world, Jette could hold her own against any super nerd. In her spare time as a child (which she had a lot of) Jette took up studying science and was soon considered a prodigy in subjects like chemistry, mechanics and aerodynamics at the ripe age of 10. Of course Jette didn't look to her father for support, and she knew he took no pride in her.

When Jette turned thirteen she considered herself old enough to move out. She had been taking care of herself all those years without help and could feed and protect herself; so she took a sum of her fathers vast wealth and left home. Her aunt, Sue Storm tried to reason with the girl, but every time the Invisible Woman found her niece, Jette would disappear. She had a knack for getting away.

For the rest of her teenage years, Jette lived on the streets, gaining knowledge of the underworld of villains and the seemingly perfect world of heroes. She herself didn't know where she stood in these worlds. Was she supposed to be a hero like her father supposedly was and join the "good side" or was she on the "bad side" like her mother was from? Searching for the answer lead her to none other than the school for villain/hero descendants, and though she didn't even want to use her fathers blood as an excuse for anything, she used it to gain herself access to the school, hoping it would help her find the answers she was looking for.
---
---
---
---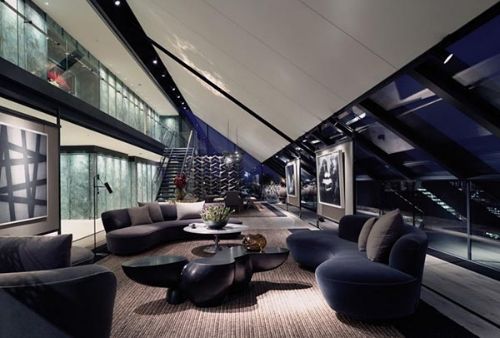 ╭━━━━━━━━━━━━━━━╮
"I don't hate you, I'm just not necessarily excited about your existence."
╰━━━━━━━━━━━━━━━╯
In Jette's words...
"What you see before you now will only last so long. It's a shame really, that all furniture doesn't come with a fire-proof option... Of course, this gives a girl an excuse for redecorating, you know? 'Whoops, set my couch on fire, may as well burn everything and start over!' Of course, I try to keep everything as classy as possible, and the darker the better... Easier on the eyes I think. Alas, windows are a must, ones that open easily. How else am I supposed to get to my room? Walk like a pleb, I think not; flying is just easier. You should try it sometime."
---
---
H E X C O D E :

#381A38 [color=#381A38C R E A T O R : [/color] Arrow-

F A C E C L A I M :

Megan Fox