That time of year thou mayst in me behold
When yellow leaves, or none, or few, do hang
Upon those boughs which shake against the cold,
Bare ruin'd choirs, where late the sweet birds sang.
---
---
---
---
---
---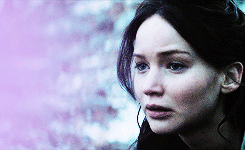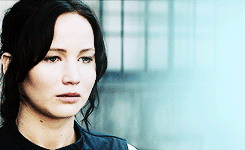 FULL NAME::
Kallistrate "khal-ee-strat-ee" Prince
NICKNAME(S):
None Given
DATE OF BIRTH:
Jan. 5||♑
"In the middle of a blizzard."
AGE:
21
S U P E R PARENT:
Diana Princess of Themyscira or "Wonder Woman" or "Diane Prince"
GENDER:
Female
SEXUALITY:
Heterosexual
ETHNICITY:
Choctaw Indian/Greek
DIALOGUE OR THOUGHT COLOR:
Navy
SkyBlue
---
---
---
---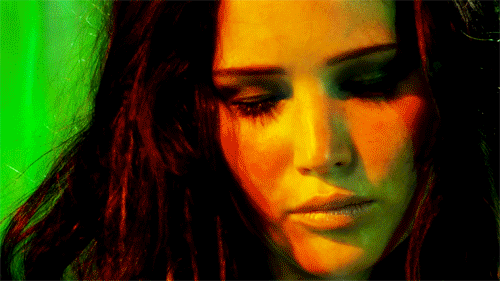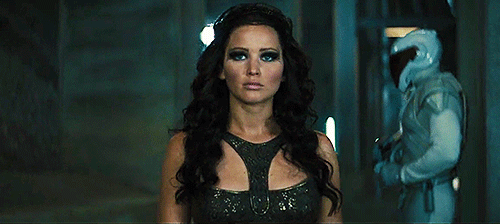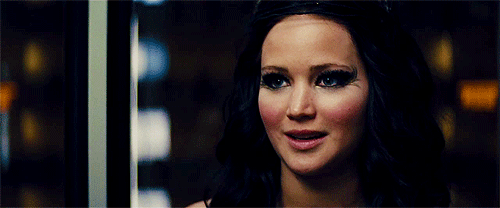 PERSONALITY:
⇞ Imaginative ⇞ Strategic ⇞ Highly Self-Confident ⇞ Independent ⇞ Decisive ⇞ Hard-working ⇞ Determined ⇞ Open-Minded ⇞ Understanding ⇞ Experimental ⇞ Logical ⇞ Ambitious ⇞ Kind ⇞
☽ ☾☽ ☾☽ ☾☽ ☾☽ ☾☽ ☾☽ ☾☽ ☾☽ ☾☽ ☾☽ ☾☽ ☾☽ ☾☽ ☾☽ ☾☽ ☾☽ ☾☽ ☾
⇟ Arrogant ⇟ Judgmental ⇟ Overly Analytical ⇟ Clueless in Intimacy/Romance ⇟ Skeptical ⇟ Cynical ⇟ Impatient ⇟ Argumentative ⇟ Stubborn ⇟ Cold ⇟ Slightly Temperamental ⇟ Mysterious ⇟
☽ ☾☽ ☾☽ ☾☽ ☾☽ ☾☽ ☾☽ ☾☽ ☾☽ ☾☽ ☾☽ ☾☽ ☾☽ ☾☽ ☾☽ ☾☽ ☾☽ ☾☽ ☾
Kallistrate's primary mode of living is focused internally, where she take things in primarily via her intuition. She greatly values intelligence, knowledge, and competence, and has high standards in these regards, which she continuously strive to fulfill. To a somewhat lesser extent, she has similar expectations of others. This came make her come off as judgemental and cold, but only because she becomes disappointed when she knows someone isn't living to their potential.
With Introverted Intuition dominating Kallistrate's personality, she mostly focuses her energy on observing the world, and generating ideas and possibilities. Her mind constantly gathers information and makes associations about it. However, her primary interest is not understanding a concept, but rather applying that concept in a useful way. She does not follow an idea as far as she possibly can, seeking only to understand it fully. It is not easy for Kallistrate to express her internal images, insights, and abstractions. The internal form of her thoughts and concepts is highly individualized, and is not readily translatable into a form that others will understand. However, Kallistrate is driven to translate her ideas into a plan or system that is usually readily explainable, rather than to do a direct translation of her thoughts. She usually doesn't see the value of a direct transaction, and will also have difficulty expressing her ideas, which are non-linear. However, her extreme respect of knowledge and intelligence is enough to motivate her to explain herself to other people who she feels is deserving of the effort. Kallistrate spends a lot of time inside her own mind, and may have little interest in the other people's thoughts or feelings. She has always had problems giving other people the level of intimacy that is needed in order to form close relationships or partnerships. This is a quirk of her she has always hated and it often saddens her.
Kallistrate's only interest in dealing with the world is to make decisions, express judgments, and put everything that she encounters into an understandable and rational system. Consequently, she is quick to express judgments. These judgements do not come from a place of pride, more-so from the respect of true knowledge and she never states an opinion unless she can back it up with facts. She often finds herself misunderstood, because her intuitive understanding isn't paired with a well-developed ability to express her insights. In these cases, Kallistrate tends to blame misunderstandings on the limitations of the other party, rather than on her own difficulty in expressing themselves. This tendency sometimes causes her to dismiss others input too quickly, and to seem generally arrogant and elitist. Both of which are untrue, since she finds a large ego a waste of time and space. Kallistrate is ambitious, self-confident, deliberate, and a long-range thinker. She very much dislikes messiness and inefficiency, and anything that is muddled or unclear. She value clarity and efficiency above all, and will put enormous amounts of energy and time into consolidating her insights into structured patterns.
People may see her as aloof and reserved. Indeed, Kallistrate is not overly demonstrative of her affections, and is likely to not give as much praise or positive support as others may need or desire. That doesn't mean, however, that she doesn't truly have affection or regard for others. She simply does not typically feel the need to express it. Others may falsely perceive the her as being rigid and set in her ways. Nothing could be further from the truth, because Kallistrate is committed to always finding the objective best strategy to implement her ideas. She is usually quite open to hearing an alternative way of doing something.
When under a great deal of stress, she tends to become absorbed with minutia and details that she would not normally consider important to her overall goal. Kallistrate tries relatively hard to remember to express herself sufficiently, so as to avoid difficulties with people's misunderstandings. She's always had an insight into the Big Picture, and is driven to synthesize her concepts into solid plans of action. Despite all of her negative qualities, Kallistrate has never once sought to manipulate or be controlling or cruel to anyone. She sees everyone as equal and holds all of her fellow people to a high standard that they, themselves may not see. She has never said an unkind word about anyone, but her opinions about people are her own and not easily subject to change. She has a kind heart and is always willing to help those who seek it.
LIKES:
||
✔
Cold
✔
Tinkering
✔
Alt Rock Music
✔
Chocolate
✔
Being surrounded by nature
✔
Classical
✔
Thai Food
✔
Food in general
✔
Playing difficult and long RPG video games
✔
Spending time with her Brother
✔
Rare moments she sees her mother
✔
Singing
✔
Dark colors
✔
Winter
✔
Long conversations with her father
✔
Complicated Math
✔
Physics
✔
Speaking her fathers Native Tongue
✔
Volunteering||
DISLIKES:
||
✖
Answering "no that's not possible" when it really is
✖
Soda
✖
3 A's-
A
buse,
A
ddiction, and
A
dultery
✖
The smell of burnt popcorn
✖
Being unable to solve a problem
✖
Large Egos
✖
Pseudoscience
✖
Intolerance
✖
Sexism
✖
Racism
✖
Theism
✖
All of the isms
✖
Being touched without permission
✖
Too much attention
✖
Any kind of heat over 70°
✖
Powers that can manipulate people
✖
Feeling extreme emotion
✖
Prejudice
✖
Illogic
✖
Social Drama
✖
Wearing a lot of makeup||
FEARS:
☠
Losing what family she has
They are the most important people in her life, and while she knows she will survive, it would only be a half-life.
☠
Enclosed Spaces
Kallistrate is quite Claustrophobic and does everything she can not to be in tight spaces for long.
☠
Fear of Intimacy
Kallistre has never felt strong emotion for anyone outside of her brother and her father. She shudders to think where that kind of vulnerability and power will get her in the wrong hands. Especially since she's never been in any type of romantic relationship.
---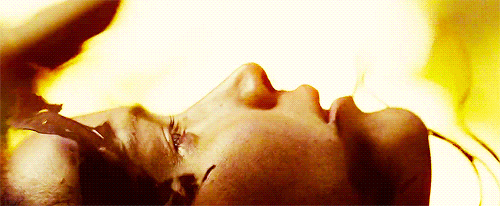 WEIGHT

155

HEIGHT

6'1''

GENERAL APPEARANCE


Kallistrate is every bit of an amazon as her mother.Tall, lithe, and tone, it is no question that she holds great strength. However, small differences can be seen. Her mothers hair was the color of oil slick and as straight and soft as silk. Kallistre's hair is thick and curly and normally forms a wild mane on her head. Her mother has voluptuous muscle that all amazons have. Being have Native American, Kallistrate has her own curves but her body is more lithe and calculated than the brutal strength her mothers is made for.
Kallistrate is also covered in tattoos, a decision she made in honor of her patriarchal line, much to the chagrin of her mother. They appear symmetrically on both sides of her body. These are the markings of a warrior, a role Kallistrate was made to take.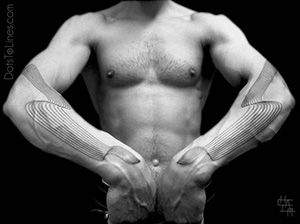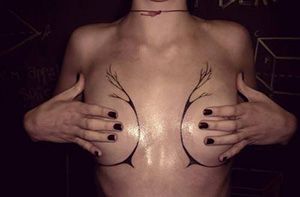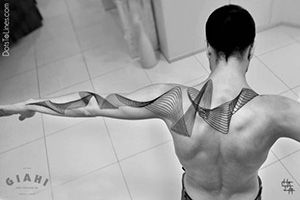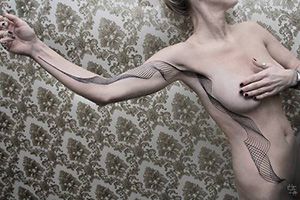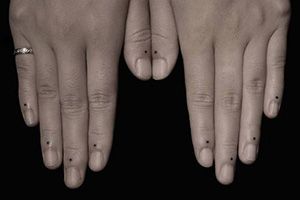 ---
---
---
---
H I S T O R Y:


Diana Prince is quite the super hero with many responsibilities. But no matter what she always made sure that Kallistrate knew that she loved her. Her childhood was spent on Earth with her stoic but loving father. Most of her childhood was spent with him on their land in the Reservation. He was Choctaw indian, but they settled in the forests of Washington with the Quinault in a very secluded cabin deep in the woods. He knew she would be different. There was no telling when her powers would crop up, or even if she would have any. But it was very important to both Diana and Toni Itichito, that she was protected. He taught her how to hunt and track, and how to use nature for medicine and food. She never even spoke english until she was 12. He taught all of her schooling and made sure she was more than proficient in Math, Science and history. He even taught her about cars. That was her favorite.She never saw another person until she turned 15, the day she met her mother for the first time.
Kallistrate remembers how beautiful she was. The only other woman she had ever seen was her own face in the mirror and she had never been too concerned about her appearance. But seeing her mother, how radiant and gorgeous she was, made her question why she never took more pride in her looks.
Up until the time she came to the academy she lived in Themyscira and was treated like royalty. Naturally she was constantly uncomfortable. She missed her humble cottage in the woods with her father. There was no one else to worry about. But she had come of age, and it was time for her to understand who she was and why she was so strong and why she could levitate when she concentrated. Under her mother's watch, she learned how to fly and wield her strength with measured skill. Now it's time to learn how to use them for the good of the human race.



FAVORITE POWER:

There is nothing in the world quite like breaking free of man-made walls and flying through the air. Tight spaces are suffocating.

S P A C E:
Kallistrate design her
home
to not only reflect her personality, but to reflect her parents. The artwork is for the most part an ode to her mother who is extremely greek. While the tones and shapes throughout her home are more like her father, very strict and black and white. These things, coupled with her own personal touches makes her feel the most at home she's been in years. The most important feature to her though was a very open floor plan.
Gustav is her tuned up BMW E-30 And he is an absolutely sight to behold. At least to her. Solid black matte paint. 90° V8 McLaren engine with a max RPM of 8500. The camber is about as negative as it can get legally, and each tire is on bags that uses a compression system to change the degree of camber whenever she so choses. Her dream car.
---