---
---
---
---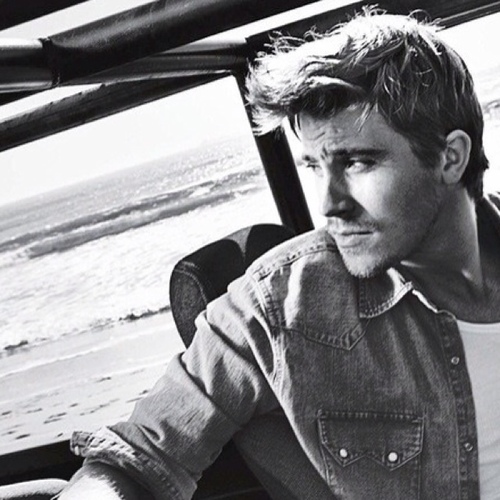 █
█
█
█
█
█
█
█
█
█
█
█
█
█
█
█
█
█
█
█
█
█
█
█
█
█
█
█
█
█
█
█
█
█
█
█
█
█
█
█
╭━━━━━━━━━━━━━╮
Bob Marley once said something about music causing no pain, I can make that statement very void.
╰━━━━━━━━━━━━━╯
N A M E
Mathias Alexander Gold

A L I A S
Hummingbird or SongBird 2.0

P H Y S I C A L

0

A G E
22

G E N D E R
Male

S E X U A L I T Y
Homosexual

S P E C I E S
Human

A L I G N M E N T
Hero | Neutral
---
---
---
---
╭━━━━━━━━━━━━━━━━╮
My body is perfect for working with the rhythm. Light enough to be moved by it and glowing enough to provide the strobe lighting.
╰━━━━━━━━━━━━━━━━╯
H E I G H T
5ft 8inches

W E I G H T
150lbs

H A I R

0

C O L O R
Brown, occasionally hints of blue flecks

E Y E

0

C O L O R
Born with blue eyes, but experimentation caused his left eye to glow pink

A P P E A R A N C E
Reaching the average height for a male, Mathias' look isn't all to impressive or threatening. His lithe build makes him more agile and swift than strong and brute, making him a fast fighter and swift defender. His eyes are probably the most unnerving thing about him, the light blue soothing and calm whilst the pink is bright and distracting, for most people he's met it's been of putting and unsettling, people mistake him for a mutant quite a number of times, until they notice the glowing scar.

Mathias is described as more of a pretty boy than a hot one, his features are soft and rather kind, more often seen as inviting rather than indulgent. He prefers his face clean shaven, it looks cleaner and makes him look younger than when his facial hair is left to grow. As for his apparel, Mathias opts for faux leather jackets and dark skinny jeans, ranging from navy to a dark blue denim, never black denim though. His wardrobe is mostly T-shirts, thin hoodies, a few plaid shirts, denim skinny jeans, typically skinny but there's a few spray on in there too, and also sweats, no wardrobe is complete without them.

Then there's his suit, Stark Industries made for increased agility and defence. The material and design making it light enough for Mathias' swift movements and the scale plating providing some much needed protection for his vulnerable human body.

M A R K I N G S
Scar along neck where experimentation occurred, glows when using abilities or angered.
---
---
---
---
█
█
█
█
█
█
█
█
█
█
█
█
█
█
█
█
█
█
█
█
█
█
█
█
█
█
█
█
█
█
█
█
█
█
█
█
█
█
█
█
█
█
█
█
█
█
█
█
█
█
█
█
█
█
█
█
█
█
█
█
█
█
╭━━━━━━━━━━━━━╮
Heroes or no, we're still just kids.
╰━━━━━━━━━━━━━╯
Charismatic ✫ Thoughtful ✫ Caring ✫ Stubborn
Mathias is a people person, through and through. He's thoughtful of other people's wants and needs, and often quite empathic to those needs, so much so he'd probably give his vocal cords to help them be met, if he liked them well enough for that, mostly he's happy to help anyone. He cares too much not to. But he knows there are some people who don't deserve the help, either because of the way they treat other people or the way they treat him, on a good day though, Mathias can be very laid back about the treatment of himself.

Besides being the people's provider, Mathias loves any chance he gets to go out and socialise with people. He'll attend most things he's invited to, unless he's already got his pyjamas on, don't ever try to get him out of his pyjamas, well there's always exceptions but that's not for here. Mathias is generally easy going about where he goes, who he sees and what he does, but if he's already set on staying somewhere, hates who you're planning on seeing, or dislikes what you're going to do, he'll be as stubborn as a mule, although sometimes he's swayable. Sometimes, he'll come with, obviously he won't be happy and will be quiet in his distaste or he'll be huffy and either split from the group and stay put or split from the group and head home.

If you think he's stubborn then, he can very easily aggravated when referred to as a know-it-all and gets rather upset when people play on it and make him being wrong a bigger deal than it needs be, on bad days, it may be enough to even make him cry, that's what happens when you mix stubborn and caring together.
L I K E S
MUSIC -

"So long as it isn't country or rap, I'm happy enough.


MEN -

"What's wrong with being a real man?


FENNEC FOXES -

"They're just so cute!


VIDEO GAMES -

"No other way to wind down.


HELPING OTHERS -

"You get what you give and what you put out comes back in kind.


FLYING -

"Most who can fly would agree it's the most freeing thing to experience.


SINGING -

"Everyone loves singing, those who deny this, are dirty liars.
D I S L I K E S
BIGOTS -

"I really don't have to explain this.


FEM GUYS -

"I like my guys to be guys...


FIGHTING -

"I prefer to be the shield rather than the sword.


CAFFEINE -

"I can taste caffeine and it's rotten.


DRUGS -

"I've caused the same effects for fighting, why would I use it for recreation?
H O B B I E S
SINGING -

"Gotta keep the vocal cords strong... Even if they're engineered...


FLYING -

"Did I mention the freedom?


DRAWING -

"Letting my mind go blank and drawing these trees is so relaxing.


LISTENING TO MUSIC -

"Music is just as much part of my life as it is my power.


GYMNASTICS -

"You don't become this agile over night.
H A B I T S
HUMMING -

"I get songs stuck in my head, I also make random tunes, it's kinda fun.


WHISTLING -

"Pretty much the same as when I'm humming.


CREATING SONIC CONSTRUCTS -

"I spend most of my time making noise, so what if I make that noise into birds and leaves?
F E A R S
LOSING HIS MOTHER -

"She's my best friend and who I'm fighting for.


HURTING INNOCENTS -

"I've seen the regret in my mother's eyes, but she's not Screaming Mimi, she's SongBird.


LOSING HIS VOICE -

"I'd be powerless without my vocal chords.
---
---
---
---
P O W E R S




✫ Augmented Vocal Cords

- The technicians from Stark Industries bionically altered and greatly enhanced Mathias' vocal cords. He can emit a high pitch scream sufficient to drown out the sound made by a jet engine if a jet were to be within a few feet of a person.


✫ Emotional and Physiological Manipulation

- Mathias can alter his vocal cords so that every note on the scale that he screamed induced a different effect on those that heard it. An A cord could result in temporary blindness, a B cord resulted in an extreme sense of euphoria, and a high C resulted in people experiencing vivid visual hallucinations.


✫ Acoustikinesis

- Gold can generate powerful sonic blasts, sonic force-fields, and can even create solid objects created from sound including battering rams, pincers and platforms.


✫ Flight

- By creating wings out of pure sound energy, Gold can propel himself through the air at great speeds; most likely supersonic at the speeds of sound.



A B I L I T I E S




✫ Hand-to-Hand Combat

- Mathias was trained by his mother to be an expert combatant in hand-to-hand combat, enhanced with his technologically-enhanced Chakram.


✫ Enhanced Endurance

- Mathias has gone through extensive training to build up his pain tolerance, his stamina and his overall strength.


✫ Superhuman Agility

- Mathias' ability to fly and manipulate sound enable him to perform feats that some have to train extensively to achieve.


✫ Throwing

- Due to utilising Chakram in combat, Mathias has developed an accuracy in his throwing but he is far from the level of the Bullseyes, due to the Chakram being technically altered it returns to him via biometrics and manipulated sound waves.



W E A K N E S S E S

✫ Needs Particle Vibrations

- Without particles vibrating, there can be no sound for Mathias to use his powers.

✫ Water

- Underwater, Mathias powers are hindered by the reduced rate of vibrations.

✫ Human

- Can still suffer from mortal injuries, needs time to recover after encounters.
---
---
---
---
Unlike many of her allies, Melissa Gold decided to hang up her colours long before many of the other heroes, she'd been many things in her long history and by the end of her career, she was just tired. So she moved to England, to settle down in a place where not many people would know her face and she could live hassle free, eventually she made her own family and vowed to never have her son go through what she went through and so, she became a dedicated mother, sheltering the child and coddling him too much.
However, as every sheltered child knows, the rebellious phase lasts a lot longer and can be a lot more destructive than most. Having developed his powers quite early, Mathias fell in with a rather odd group, mostly they'd just hang around an old warehouse turned skate park and mess around like kids, but as they got older, the group of kids turned into a sort of gang, they weren't a rough gang, until one of them suggested stealing something valuable. Obviously the one Mathias was somewhat infatuated with was the one who came up with the whole plan, making Mathias more eager to carry it out, to impress the guy.
Using his powers, Mathias managed to get the gang in and out, using his sound constructs to unlock the doors. However, security discovered them, as the gang were making their escape, resulting in Mathias getting separated and chased to the roof, at the edge of with Mathias was forced to take a leap of faith he took the leap of faith and used his constructs to fly below, landing on a passing taxi, which startled the driver and caused him to crash, in the accident Mathias' neck was broken and his vocal cords damaged.
When he awoke, he discovered he wasn't in a normal hospital and was in fact in the London facility for Stark Industries, his neck had been healed and his vocal cords repaired and augmented, giving him full access to his mother's powers. Melissa had hoped to keep Mathias out of the scene, but it was either lose him to an accident or give him to the Academy, in the hopes he'd survive the accident. Since he survived, he's been giving his own costume and place in the Academy, a place he rarely takes seriously.
---
---
---
---
╭━━━━━━━━━━━━━━━╮
Kids in glass houses shouldn't throw stones, how about sing at glass breaking pitches? No one ever said we couldn't do that.
╰━━━━━━━━━━━━━━━╯
In Mathias' words...
"Not too shabby, Mr Stark really knows how to pull out all the stops. I mean, sure I designed it but it was the industries that actually paid for it. Did not think a two man shower would swing either but hey, there's a two-man shower! Which I now realise is moot, seeing as this is a classified location and I'm pretty sure bringing guys back here would result in some form of punishment, or worse shunning.
Fitted with a music system that plays throughout the apartment and lights with various settings, I could see a great many fiesta happening in here. Not before I at least test how strong the glass is against my vocal chords though, if it can withstand my high notes, it can withstand a couple of drunk baby hulks."
---
---
H E X C O D E :

# 1 C 1 A A D

C R E A T O R :

MoonlightWraith

F A C E C L A I M :

Garrett Hedlund