{
"No one cares who I am. They only care about what I can do."
}
---
|Full Name|
Nathaniel Bane

|Alias|
Bane

|Age|
27

|Gender|
Male

|Species|
Human

|Sexuality|
Demisexual

|Alignment|
Villain|Neutral
---
|Eyes|
Green

|Hair|
Brown

|Height|
6'8

|Weight|
Varies

|Appearance|
The very best way the describe Nathaniel is huge. He towers over almost anyone and his powers make him appear like a giant hulk of mass with absolutely no fat. Everything about him is physical and intimidating like he merely needs to look at you a certain way to crush you with ease. Nathaniel bares a few scars that are tiny puncture marks in his arms from Junior deciding to try and utilize the venom that naturally pumps through his veins. He keeps his clothing rather simply and prefers to go with something that will stretch on account of his abilities. He was best known during his days of crime in Gotham for wearing a mask that he will sometimes put on again during training sessions at the school.
---
|Abilities|
Muscle Manipulation
Super Human Strength
Super Human Durabilitiy
Enhanced Condition

|Strengths|
Hand to Hand|Nathaniel has hand extensive training in hand to hand combat and prefers using his fists over weapons but will willingly use a pair of brass knuckles just to add a little more to each strike. He has access to different forms of martial arts thanks to his father and picks up on new techniques slightly quicker than most thanks to his background.
Skilled Scientist|Nathaniel is very talented in the fields of science. Especially those concerning biology and chemistry. Many don't notice this about him.
Escapology|A skill every criminal must learn in order not to get caught.
Expert Strategist|The man with the plan. Nathaniel knows how to think a few steps ahead to insure his own victory though his closest friend manages to make that difficult more often than not.
High Intelligence|Many, if not all, never take the time to notice how intelligent Nathaniel really is. He actually has high marks in his non-physically based classes.
Observation|Being the most silent one has proven useful. He's able to stand towards the edge of the crowd and simply observe everything and notice details others often overlook.

|Weaknesses|
Braun|Nathaniel is permanently labeled the braun and underappreciated because of it. People treat him like the dumb jock just because his gang of green friends use him for his physical strength.
Blood Loss|Losing blood makes him much weaker since he depends on the venom that pumps through his veins for strength.
Bane|Nathaniel will never disobey his father even if he doesn't agree with him.
Joker Jr|Nathaniel is forced to protect Jr. no matter what.

|Fears|
Venom|Nathaniel has seen what this drug has done to his father and fears he may need to use it as well someday.
Joker|His son is a raging psychopath making the creator even more fearful.
Bane|Despite his currently weakened state, Nathaniel still manages to fear his father.
---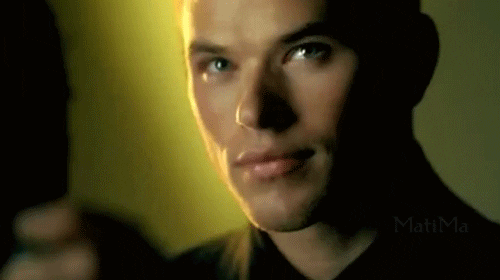 |Personality|
Quiet|Nathaniel is the silent and sane one of his little trio. He speaks rarely and doesn't say much. Having a full conversation with him with longer than one word responses is a treat that only a few are allowed to cherish. To the rest, he comes off as a silent and brooding jock that appears to not have much going on upstairs.
Reserved|Nathaniel prefers to keep to himself and it's part of why he stays so quiet. He stays trapped in his own thoughts and doesn't reveal much on the outside. He let's the world think what they want since it only matters that he knows his own truth.
Intelligent|No one realizes that Nathaniel is a genius like his father. They can't see past his muscle exterior and his silence doesn't really help much. He's his own little genius in his own little world that is his mind.
Strategic|Nathaniel always has a million different plans and knows exactly how to execute them. His group doesn't really let him pitch in often but when he does, his plans go gloriously. Until Junior ruins everything with his unpredictability...
Caring|He's a very caring man and no where near as evil as Junior and Enzo. He's only a villain by default but has the heart of a hero when it comes to keeping the people he cares about safe.
---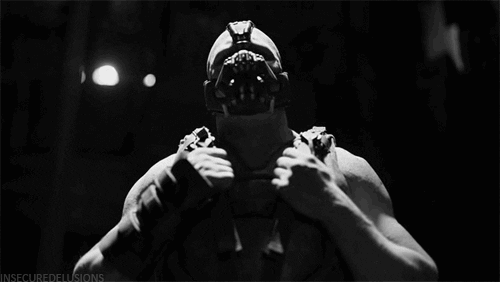 |Familial Ties|
Bane|Father
Natalie Wells|Mother
Joker|Like and uncle
Harley Quinn|Like a mother
Joker Jr|Like a brother

|History|
Nathaniel was the result of a one night stand between Bane and a young woman by the name of Natalie. The two had a bit of a relationship before that never stemmed further than fooling around beneath the sheets. Natalie told Bane she was pregnant and didn't want a child but Bane was persistent on her carrying his son. He even went so far as to hire goons to make sure she wouldn't try to get rid of his baby. 9 months later, Nathaniel was brought into this world.

He was born different from the other due to Bane having been on venom during this point. There was so much venom in Bane's system that it managed to transfer over to Nathaniel and pump through his blood system granting him his many abilities he now possesses. Bane had gone off venom after Nathaniel was born in hopes of being a great and sober father.

His mother soon left and Nathaniel spent his time being raised by Bane as his only parental figure. Bane taught him everything he knew until Nathaniel soon surpassed his own father's knowledge and Bane had to find new ways for his child to learn so he would bring in various allies to aid in this. That was when Joker walked into his life...

Bane had a relapse of his venom addiction but little supply to help him. In stepped Joker with exactly what Bane needed but with a price. Bane had to work for Joker now and Nathaniel was tasked with being his sons perfect bodyguard. Bane agreed and allowed his son to be forced into Joker's psychotic family where he was smothered by Harley Quinn like she was his new mother and protective of Junior as if he were hi younger brother.

Nathaniel and Junior soon grew inseparable since Nathaniel really had no choice. He joined him on daring tasks and nearly got himself killed on numerous occasions just to keep his new brother safe. Nathaniel wanted out and he begged his father to let him but he wouldn't budge. He even knocked him down for considering running away. Nathaniel was forced to stay with him and forced to be there when Joker and Junior committed a horrible act to a beautiful young girl and her father.

Not too long after, a heist went wrong and Nathaniel was captured. Junior was sent to Arkham Asylum and Nathaniel went to Arkham Prison. He'd been there for years when an older looking man in a suit came to visit and offered Nathaniel a deal. He could stay out of prison if he attended his school. Nathaniel gladly took the deal only to realize Junior was given the same deal and now he was still stuck with him. to make matters worse, he has to see the same girl every day. Every. Single. Day.
---
|Penthouse|
Nathaniel's penthouse is just one giant MMA gym complete with an octagon cage that happens to have a bathroom and a kitchen. He uses it strictly for training and utilizes the library and science labs for any other needs. Nathaniel doesn't require much sleep thanks to his abilities and often just takes power naps on the bench press if he's ever tired.
---
|Face Claim|
Kellan Lutz

|Hexcode|
#69AD4C

|User|
ThatStupidPunk

|Character Sheet|
Tigerz