---
---
█
█
█
█
█
█
█
█
█
█
█
█
█
█
█
█
█
█
█
█
█
█
█
█
█
█
█
█
█
█
█
█
█
█
█
█
█
█
█
█
╭━━━━━━━━━━━━━╮
"The line between hero and villain isn't so cut and dry, sometimes, the hero is the villain."
╰━━━━━━━━━━━━━╯
N A M E
Theodore Johnathan Nichols/Dillon

N I C K N A M E S
Ted, Theo, Electro

P H Y S I C A L

0

A G E
27

G E N D E R
Male

S E X U A L I T Y
Heterosexual

S P E C I E S
Meta-human
---
---
---
---

[/right]

╭━━━━━━━━━━━━━━━━╮

You shouldn't pry.

╰━━━━━━━━━━━━━━━━╯

H E I G H T
6'0"

W E I G H T
190 lbs

H A I R

0

C O L O R
Black

E Y E

0

C O L O R
Dark Brown

A P P E A R A N C E


Taller than his father, Theodore does appear to stick out more than his old man, who was constantly disregarded. Even noted to be quite handsome and attractive. Tall, dark, and just the right amount of mysteriousness, most of it however is born out of a deep seated resentment towards society. Yet that will be touched upon later. He keeps his hair short and sports cut facial hair. His skin remains it's natural color, even when Ted uses his electrical powers.



M A R K I N G S


Ted has two tattoos, each coming down from both shoulders and crossing over both pectoral muscles. They are in the shape of a lightning bolt and glow a luminescent blue when his powers are activated.





---
---
---
---

[left]

█
█
█
█
█
█
█
█
█
█
█
█
█
█
█
█
█
█
█
█
█
█
█
█
█
█
█
█
█
█
█
█
█
█
█
█
█
█
█
█
█
█
█
█
█
█
█
█
█
╭━━━━━━━━━━━━━╮
"I'm what you call a purist. Energy is pure and there is nothing more purer than revenge."
╰━━━━━━━━━━━━━╯
Vengeful ✫ Serious ✫ Wrathful ✫ Unrelenting
Theodore is characterized by outrage mixed with a seemingly calm temperament. While Theodore does distance himself from society it was out of choice rather than out of ignorance, like his father. He doesn't see himself as victimized but rather a defender of those that were victimized. Except this mindset is specified, not generalized. He believes himself to be the tool of his father's vengeance. That he was unjustly antagonized and accused for his actions. That the hate was misplaced and instead should have been directed on those who were truly responsible. Oscorp, Society, and Spider-Man primarily.

When Theodore isn't focused on vengeance, he is pretty remote from the other students. He finds it difficult to trust others especially since his father's trust was betrayed by those around him. Ted doesn't wish to have those same weaknesses such as trust, admiration, and naivety. He is a man on a mission and nothing more. Although if one were to appeal to his better angels, one would find a man that could be respectful. He does have a sense of morality, even though it is misguided. He is proud, strong, and determined, quality traits to be sure, but his conviction makes him one dangerous foe to the Spider Family.
L I K E S
Science

Like my father, I've learned what I could about electrical engineering and then other sciences like genetics.


His real father, Max Dillon

I wish I could have met the man before he was so unceremoniously blown up.


His powers

I've altered myself to control electricity itself, it brings me all that much closer to my dad.


Hot Wings

My favorite food


Technology

Interesting topic for sure, sometimes I build electrical equipment but at other times I fuck with the system.


Mints

Did you know if you bite down on a mint, the chemicals within it actually create a spark?


Personal Space

Nothing better than peace and quiet.
D I S L I K E S
Spider-Man

This so called hero, is nothing more than a liar and a murderer.


Oscorp

I don't like big business to begin with, but these corporate assholes stole from my father and then tried to dispose of him.


Society

They're quick to blame people like my father but really, they should look in the mirror sometimes.


Heroes

These guys strive to fight against people like my father yet protect the very same people responsible of the crimes they accused him of? Hypocrites.
H O B B I E S


Designing

I like to fiddle around with designs for electrical and digital systems.


Experimenting

I like to constantly test the boundaries of power.


Construction

I like to work with my hands.

H A B I T S
Obsessive
They say I'm a bit too focused on things like revenge, but, others strive to right wrongs as do I.
- Loner
I guess I am a loner, but how can I be apart of a society that drove my father to his death?
Tinkerer
I guess I mess with too much electrical equipment sometimes.
Violent
Sometimes I just want to fry something.
F E A R S
Failure
If I cannot avenge my father...then their is no point in all of this.
Betrayal
It's so hard to trust anyone these days.
Imprisonment/Containment
I don't wish to end up as someone's lab rat in a cage, or worse.
---
---
[center]
---
---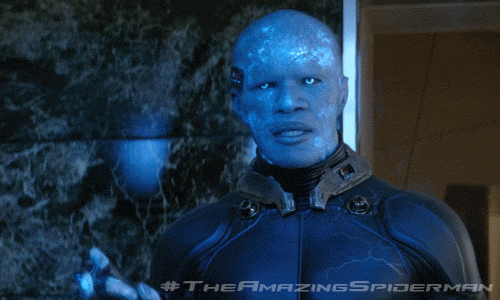 [font=Century Gothic]
P O W E R S
✫ Electric Manipulation
- The ability to absorb, control, and generate electric fields
✫ Flight
- via Electric Manipulation
✫ Superhuman Strength
- Theodore can gain incredible strength once fully charged
✫ Superhuman Speed
- Theodore can become as fast as lightning itself, once fully charged
✫ Magnetic Manipulation
- via Electromagnetism
✫ Teleportation
- He can disappear and reappear elsewhere
A B I L I T I E S
✫ Conductor
- Able transport himself through conductive surfaces like cables and wires by becoming pure energy
✫ Enhanced Combatant
- Energy-enhanced strikes for powerful unarmed combat
✫ Disabler
- Can create EMP waves that knock out digital and electric systems
✫ Living Current
- Can transform himself into pure energy
✫ Shielding
- Energy Shields that deflects on coming projectiles
✫ Charger
- Enhances Stamina and Healing when absorbing energy
W E A K N E S S E S
✫ Water
- Especially vulnerable when fully charged
✫ Will
- His powers do react to his willpower and if shaken, his powers suffer.
✫ Overcharged
- In the event he absorbs too much power, he can lose control over his powers.
✫ Emotional
- Can lose focus when certain buttons are pressed.
---
---
---
---
Born as Theodore Johnathan Dillon, he was renamed Theodore Johnathan Nichols, The son of William Jordan Nichols and Cynthia Nichols. Theodore didn't learn of his true parentage until much later when he overheard it from a fight between William and his mother. William was criticizing Cynthia for being lazy and unemployed, especially during a time when their money was tight. Cynthia began to argue and then escalated into a fight where Will shouted how much he hated supported both him and her, especially since the brat was not his own. As he said.

Despite growing up in an moderately alright setting, Ted did feel that there was more to his life than just what he saw. He was intelligent and had a gift for Science and engineering. Whereas his father and mother had no aptitude for intellectual pursuits, his dad being a delivery man. Yet he was curious to learn more about his supposed real father. After a serious fight that left her with a black eye and in a drunken stupor, confessed to Ted, the name of his father. A man named Max Dillon. Finding disgust for his current father, Ted did everything he could to find out more about Max. What he found was both shocking and...surprisingly, depressing. What the world saw was a monster, the very monster he knew to be responsible for the attack on Time Square and for the massive black out. He never thought that the villain named, Electro was in fact his father, Max Dillon.

It would be normal for someone in his position to feel disgust over the fact that his father was a criminal. Yet, the man his mother talked about did not match the man they all saw on TV and the Internet. He was shy, lonely, a wallflower, a veritable ghost that no one saw or no one cared existed. Yet, it wasn't enough he had to learn more. He earned an internship at Oscorp in order to get closer to his father. While Oscorp was efficient in erasing their files of Max Dillon, he did learn from one of the employees where he lived. What he found their was an old and bitter woman who shouted obscenities about how Max ran away and left her alone. His apartment was covered in clippings about Spider-Man, it wasn't hard to figure out that Max was a huge fan. She told him about how her Max met his mother and how she promptly left him after she found out she was pregnant. This only enraged Theodore even more. His father, so poor and alone, no one understood him and no one cared about him.

Ted decided he would care and with enough snooping around did learn about the unfortunate accident that created Electro. All thanks to a mysterious man who was more than generous in helping Theodore learn about his father. He didn't know his name, didn't even know what he looked like, he was some man in a suit that kept to the shadows. Regardless, he offered him power, power to bring justice to the true victim of the Electro attacks, Max Dillon. Being of similar genetic structure, he was able to transform his body to where it can generate, absorb, and control electricity like his dad. Becoming the new Electro, Theodore began the long hard road to revenge.
---
---
---
---
╭━━━━━━━━━━━━━━━╮
I've never lived in such luxury, but I could care less about that.
╰━━━━━━━━━━━━━━━╯
In Theodore's words...
This is part of my apartment. Sheesh, which rich nut job decided to give penthouses to a group of young guys and chicks? Yeah definitely not a bad mix. Still, I guess I get a taste of the so-called "good life." So far this whole place is a joke but, in the end it will be worth it. I just need to bide my time and act like I enjoy my stay and enjoy being here.
---
---
H E X C O D E :

# * * * * * *

C R E A T O R :

Seveneleven

F A C E C L A I M :

FC Charles Michael Davis