---
---
█
█
█
█
█
█
█
█
█
█
█
█
█
█
█
█
█
█
█
█
█
█
█
█
█
█
█
█
█
█
█
█
█
█
█
█
█
█
█
█
╭━━━━━━━━━━━━━╮
"Hi! I'm Deadpool!
And I'm going to shoot you now!"
╰━━━━━━━━━━━━━╯
N A M E
Wren Wilson

N I C K N A M E S
Deadpool, Mouth, Bitch, Smart Ass

P H Y S I C A L

0

A G E
Twenty - Four

L E G I T I M A T E

0

A G E
Fifty - Eight

G E N D E R
Female

S E X U A L I T Y
Heterosexual

S P E C I E S
Mutant
---
---
---
---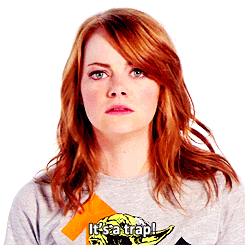 ╭━━━━━━━━━━━━━━━━╮
"Oh, hello there! I bet you're
wondering, why the red suit? Well,
that's so bad guys can't see me bleed!"
╰━━━━━━━━━━━━━━━━╯
H E I G H T
5' 5"
"Size isn't everything... Just ask your mom."

W E I G H T
125 lbs
"Makes me more aerodynamic."

H A I R

0

C O L O R
Reddish Auburn

E Y E

0

C O L O R
Green

A P P E A R A N C E


Wren is a very attractive young woman and she knows it. Luckily for her, her abilities were inherited so she didn't end up with her Daddy's killer looks. She has slender but curvy build, but is also very muscular. Her hair is mid length and wavy, but Wren usually has it pulled back in a braid or ponytail so it isn't in her face. She is usually seen walking around in her Deadpool bodysuit, but not completely. She won't wear the upper portion, normally letting it hand off her hips like some people wear overalls. And on her upper body she'll either wear a wife beater or sports bra for comfort.



M A R K I N G S


Wren has a tattoo of

pistols

on her hips which is visible when she walks around in her suit casually. She also has a tattoo of barbed wire wrapped around her right bicep. Lastly Wren has her tongue pierced... For all the right reasons.
---
---
---
---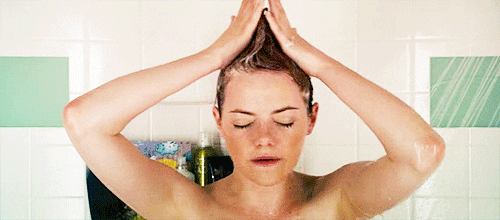 █
█
█
█
█
█
█
█
█
█
█
█
█
█
█
█
█
█
█
█
█
█
█
█
█
█
█
█
█
█
█
█
█
█
█
█
█
█
█
█
█
█
█
█
█
█
█
█
█
╭━━━━━━━━━━━━━╮
"Check me out. I'm the
ghost of Christmas kick your ass!"
╰━━━━━━━━━━━━━╯
Cocky ✫ Narcissistic ✫ Sarcastic ✫ Smart Ass
00000
Wren is a twin of her father and lives up to the Deadpool name and expectations. She speaks fluent sarcasm and that is primary language before English. It is a rare thing... A very rare thing for her to be serious. So generally when that happens, it's important. Wren is also very confident and full of herself. She thinks she can do anything, and that she is the best thing since sliced bread. She is called the mouth because she doesn't know how to shut up, and comes by it honestly from her father. That also being said she has no filter and just lays all her cards out on the table. She doesn't care if people like her or not, because
she
thinks she's awesome.
00000
Even though Wren can come off very selfish and arrogant, she does tend to make friends somewhat easily. One main reason is because she never has a reason to lie. When she makes friends, although she may not show it, she is protective over them and cares about them. Wren tries not to show this because it is a weakness but if it came down to it, she'd risk herself to save them. It helps that it's harder to kill her than most people, so she has that going for her.
L I K E S
Herself -

"Well that's because I'm awesome."


Tacos -

"Orgasm for my mouth!"


People that can handle her -

"I like people who like me."


Flirting -

"You're hot... I'm hot... Let's make babies!"


Weapons -

"My weapons are my babies!"


Flash -

"Speedy talks as much as I do."


Alcohol -

"Did someone say open bar?"
D I S L I K E S
Haters -

"Ain't no body need that negativity in their life."


Brussel Sprouts -

"That's just... Wrong."


The Self Righteous -

"No ones perfect... Not even me."


Anti-gun people -

"You don't like guns? I don't like you."


Goody goodies -

"Rebel! Do some drugs or something..."
H O B B I E S
Fighting/Sparring -

"Gotta keep up the A game."


Training -

"Sometimes you can teach an old dog new tricks."


Eating -

"Have to keep up my heavenly physique."


Video Games -

"I'm like a level 54 Argonian... No big."


Reading -

"I'm literate?"
H A B I T S
Talking to herself -

"No... I wasn't talking to you."


Singing -

"Every moment needs mood music!"


Dancing -

"Shake it like a polaroid picture!"


Talking with her hands -

"What? I'm enthusiastic."


Nicknames -

"Why would I call someone their real name?"
F E A R S
Dying -

"Why would I want to die?"


Experimentation -

"I don't want to be a lab rat like Daddy."


Losing loved ones -

"I'm not heartless."


Spiders -

"They're just... no."
---
---
---
---
P O W E R S




✫ Regenerative Healing Factor

- Mentally driven healing, but more powerful than Wolverine.


✫ Foreign Chemical Resistance

- Highly resistant to most drugs and toxins, extremely difficult to become intoxicated... But that doesn't mean she won't try.


✫ Disease Immunity

- Healing factor effects immune system, making her immune to all diseases.


✫ Extended Longevity

- Healing factor provides her with an extended lifespan by slowing the effects of the aging process to an unknown degree.


✫ Telepathic Immunity

- Healing factor causes her brain cells to be in a constant state of flux and regeneration, rendering her immune to psychics.


✫ Peak human Strength

- Has great, though not unnatural, physical strength. Lifts roughly 400-800 lbs.


✫ Superhuman Stamina

- Muscles generate considerably less fatigue toxins than the muscles of an ordinary human beings. She can exert herself for weeks without fatigue or need to rest.


✫ Superhuman Agility

- Agility, balance, and bodily coordination are enhanced to levels that are beyond the natural physical limits of even the finest human athlete.


✫ Superhuman Reflexes

- Similarly, her reflexes surpass those of top athletes.


✫ Superhuman Speed

- Faster than humans but no where near as fast as the Flash.



A B I L I T I E S




✫ Master Martial Artist

- Extraordinary hand-to-hand combatant and is a master in multiple unarmed combat techniques.


✫ Master Assassin

- Master of assassination techniques, espionage methods, covert operations, infiltration methods, escape artistry, marksmanship, and is highly skilled with many bladed weapons (often carrying two swords strapped to back), and a number of other weapons including firearms.


✫ Skilled Linguist

- Fluent in Japanese, German, Spanish, Russian, Pashto, Urdu.


✫ Unpredictability

- It is difficult for anyone to know what she will do at any given moment, given that she herself barely knows what she'll do at any given moment. This makes it difficult for most opponents to predict what she will do.



W E A K N E S S E S




✫ Mental state

- Highly unstable and prone to violent outbursts without the slightest provocation, at least against those she knows could handle them.


✫ Annoying

- Mental state has also proven to make her a very irritating person to be around with other people. Many heroes often find themselves at wits' end around her; this makes for poor ability to cooperate with her in team efforts.


✫ Love ones

- If anyone can tolerate being around her on a regular basis, they are an easy target to be used against her.
---
---
---
---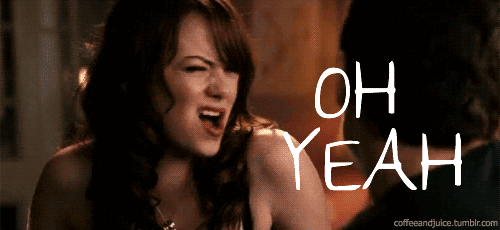 There isn't much to Wren's history unlike a majority of her fellow "classmates." She is the bastard child of Wade and Wanda Wilson. It's one of those complicated stories where that ended with a one night stand and a pregnancy. You know... Just your typical night. Wanda wanted nothing to do with the child, but surprisingly Wade did want to keep the child. So after Wren's birth, Wade raised her, and Wanda hasn't been a part of Wren's life other than conception and birth.

Wren was and still is the definition of a Daddy's girl but is nothing like a typical daughter. She grew up to be as feminine as a trucker, but with the appearance of a model. It didn't take long for Wade to notice Wren's inherited abilities, which surprised him because he assumed she'd be normal due to his powers coming from Project X. Wren wasn't raised like most children. Instead of dolls or toys she was given guns, swords and grenades. She quickly caught on to her Father's sense of humor and was cursing like a sailor before age 12. Unlike most children her age, Wren didn't play well with others. She constantly was starting fights, and got expelled from over 10 schools. Eventually Wade just took her out of school all together, and decided to train her, claiming that street smarts are more important than book smarts.

As Wren grew up fighting along side her Father, and observing, it didn't take long for her to start picking up the skills Wade possessed. Training with her Dad was her favorite thing to do... Well other than beating the shit out of people. As the next few decades past, she became more and more talented, controlling her abilities and mastering her skills. That was until one day during training, Wren finally bested Wade in a fight. She got 5 shots in his chest, and cut off his hand by the end of the battle. And no... She didn't kill him. This is Deadpool we're talking about, he'll just heal. At first they figured it was just dumb luck. But the following couple months of training, she consistently beat him. So finally Wade accepted that she was better than him, he passed down the Deadpool name allowing Wren to take his place while he relaxes in the Bahamas.
---
---
---
---
╭━━━━━━━━━━━━━━━╮
"Crime's the disease, meet the cure.
Okay, not the cure, but more like a topical ointment to reduce the swelling and itch."
╰━━━━━━━━━━━━━━━╯
In Wren's words...
"So yeah... This is my swanky pad. Pretty hot right? It's practically a casino that has a bed off in some small corner room. It's not like I need to sleep. More for recreational purposes if you get what I mean. I got everything from arcade games, to a pool table, jacuzzi, a stripper pole for when I'm feeling extra saucy... And even a fully loaded bar. Not like it does much because it's practically impossible for me to get drunk. But that doesn't mean I can't get you drunk... And take advantage of you. And finish it all off a dance floor to rock my killer moves."
---
---
H E X C O D E :

# B B 1 4 1 E

C R E A T O R :

Scar.-

F A C E C L A I M :

Emma Stone