Name:
Gary Lane
Age:
48
Gender:
Male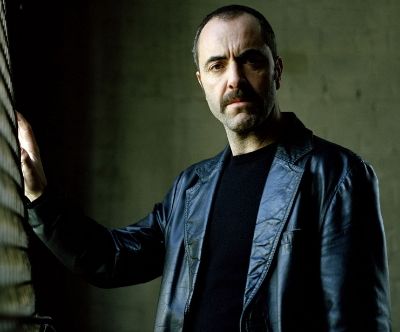 Description
: Gary stands at 6'3, and sure of himself with every inch. He downplays his arrogance in respect to the state of the world. That height doesn't have too much muscle though, as he is a bit on the lanky side, but he stays in decent shape. If he doesn't have a mustache he is usually clean-shaven, and he enjoys dressing a bit fancier than most. What's life without a little luxury?
Biography:
Mr. Lane was born in London, England and grew up in a orphanage. He learned quickly to care for himself, and how to manipulate other kids to get things for him. How could he get in trouble for stealing food and money if someone else was conned into doing it for him for 20%? He just had to make them believe he was in control. He was adopted once in his adolescence by foster parents, but quickly released after he tried sleeping with their daughter.
He liked games of luck and chance, especially when it could be manipulated in his favor. He would hustle people in pool, Texas Hold'em, and a variety of other games. Gary was quite talented at poker and began sneaking out to secret card games through his less savory friends. Once he was 18 he joined the British Army, scoring high on their aptitude test. He rose to an officer rank quickly, and worked alongside an older officer, Chance McGinley, in a black market scheme for desperate men stationed in barracks and military posts. He also joined British Army Boxing, showing little skill but he could take a heavy beating. After basic training Gary never fired a weapon again, acting in the communications department.
After years of profit, McGinley was busted by internal investigations and Gary deserted his nation instead of facing charges. He moved in to the United States, starting in New York. He started scamming but had no connections, and got run out by the criminals in the city. Facing near death, he fled West throughout the country. He stole and conned his way to Vegas. Part of him thought about making an honest living, but it was too damn hard compared to what he knew.
The years were a blur once he got into his groove. Later in the 90s he got into the poker circuit right before it hit big, and started riding the wave of success. He never won anything notable as far as a title, but he brought in plenty of dough in public and private events. Gary decided to start 'training' people in poker, gaining a nice group of C list actors under his wing that he smooth talked, acting as a 'yes' man to soothe their ego. When the invasion hit, one of them invited Gary to his underground bunker to hold out. He spent the better part of the next decade in the bunker. Luckily they had a power generator, fueling their desire for consuming DVDs and hopping on the treadmill until they ran out of fuel.
One day they were running low on supplies and had to trek out. Gary stayed back with the actor while the other two men went to search. They came back with plenty of goods, but one of them had been stung by an alien, claiming they weren't followed back. From his basic medical knowledge from his military training, Gary determined the man hadn't been poisoned. Then the group slowly watched him change.
Over time the man became less and less human, almost robotic in nature, and he snapped. Gary woke up to find him finishing off the actor, suffocating him in his sleep with a pillow. He yelled, waking the other man. They both fought what would later be known as a 'sleeper,' but while they had fear and fought to save their lives, the sleeper had no regard for his life. Gary cracked him in the face as hard as he could with a pan, destroying the man's cheekbone and eye socket. He kept moving forward. The sleeper crushed the other man's windpipe in a struggle and Gary fled the bunker while it happened, stealing the actor's "go-bag" that had been prepped in case of an evacuation.
Gary stumbled on a pharmacy, and counted it as a miracle. He raided the supplies, knowing that if settlements still existed it would be excellent trade. He fled the outskirts of Vegas, staying in Nevada. He hid most of the time, even from other humans. The experience of the man turning on him and killing the others made him paranoid of others that could be under the aliens' thrall. Gary experienced plenty of luck in his life, and that did not change when he ran into a group of nearly 20 survivors. A few of them had traveled all the way from Alabama. He was amazed at their tenacity and spirit. Gary might have trekked that far in his life, but to do it with aliens and raiders was quite a feat. The group welcomed him. He led them to believe he had been a bar tender and casino dealer, proceeding to tell the truth about his time in the bunker. Mixing lies with the truth was always the most believable way to deceive.
Staying under the radar and acting like a normal citizen was the game he played. As Sanctuary developed, he worked his magic. What was a civilization with a bar of all places, for a little fun and relaxation? With the help of others and with Callum's permission one was built, with his quarters in the second floor. Gary stashed his pharmacy supplies around the building, also burying some in the outskirts of the town. Callum was no idiot, and while not in doubt of Lane's devotion to Sanctuary, had the appointed Sheriff oversee the bar's stocks so the supplies weren't skimmed. He developed a relationship with a few of the scouts, who brought him certain items from the field. When he got a chance, he ventured out too. While Sanctuary needed supplies like food and ammunition, or general medicine, Gary sought out liquor, drugs, cigarettes, and the rest. He couldn't stay unknown forever, but if he never stored everything in a centralized location, he could never be busted for hoarding or provide any proof of the enormity of his actions.
Since he wasn't strictly part of the town's defense, he officially had no weapon. Unofficially, he had some stashed away. On his person was always a stiletto switchblade and brass knuckles. The only weapon he had hidden inside the bar's confines was a sawn-off shotgun. With less firearm skill, having a weapon that could splatter your target was ideal. With the world how it is, Gary has no intentions of screwing the town. He still doesn't mind being as wealthy and powerful as possible. If that meant employing a lot of smoke and mirrors he was more than ready.
Skills:
Lane is great at observing and predicting people. He isn't particularly skilled with weapons or combat, but has grace and guile in interpersonal situations. He named Santuary's bar, "Freedom Incarnate," to provide a certain atmosphere to those who needed to let off some steam. Inside there was organized gambling, pool tables, darts, and whatever kind of bar entertainment could be mustered up. For a bar there was never a full stock of alcohol, so it was rationed out to citizen's who chose to partake. Those who risked their lives on the front lines typically had a higher allowance. There are also private rooms in the back for those who wanted to 'connect' without being the talk of the town. Freedom Incarnate is like Sanctuary's Little Vegas; no gabbing about the occurrences inside. Gary Lane uses his skills to get information and relationships out of the town. For actual contributions, Gary works with the agricultural people to help with farming, using small amounts of the supplies to homebrew beer and liquor. He also partakes in watch shifts when required.