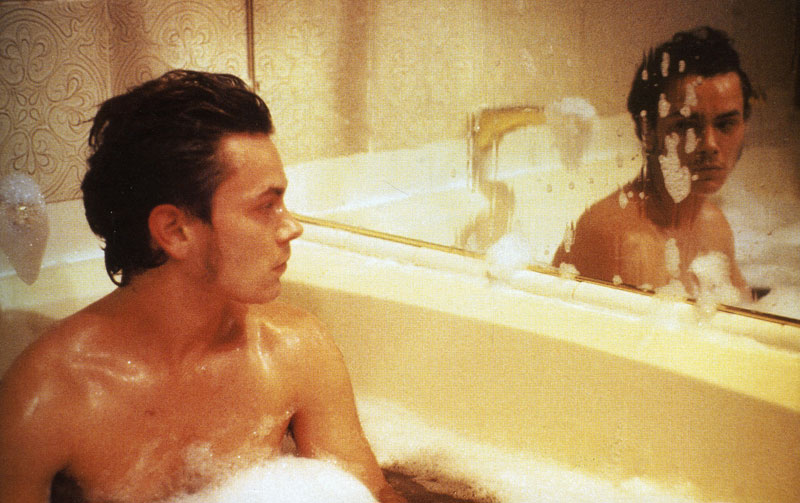 Name: Lazarus Glennon, Laz
Age: 23
Gender: Male
Description: Lazarus isn't an imposing figure at 5'8 with a slim figure, in fact, those quick to judge would call him a wimp. Softer in tone, careful in movement, he isn't much of a brash person. He thinks things through before acting. His full head of hair is one thing he definitely takes pride in, trying to keep it clean throughout the day can be a heavy task. Hygiene is high on his list of priorities, Laz always appears clean.
He will wear whatever he can find. In the winter he will layer up, but if it is summer time, shorts and a tank top will do.
Biography: Born into a privileged family; mother a tenured college professor and father a renowned pianist, Lazarus had it fairly well. He had everything he wanted as a child, except friends that is. The other children viewed him as an outsider, because he carried himself like he was above them. Guilty as charged he was.
Instead of going out and playing in the dirt, Lazarus was his father's pupil with the keys of the grand piano. His mother, a science professor, tutored him on the universe and the stars. He especially enjoyed studying astronomy. Where others played baseball, Lazarus took up fencing, learning to use a rapier.
When he was thirteen the invasion started. His parents took him to the university, where they set up a stronghold with other professors, students, and locals in Oklahoma City. The Glennon's quarters were in the observatory; Lazarus spent many nights staring at the stars through the sky. He wondered what planet these invaders came from. No matter the threat from that vast space, there was still beauty to be found. Perhaps another planet humanity could escape to.
The people of the stronghold did their best to remain unnoticed for the better part of a decade. Their time came, as an attack upon the university commenced. Lazarus fell over the railing of the observatory, head crashing into the steps as he toppled down two floors. What resulted was a long recovery process and a lost memory of what exactly happened that night. His parents were gone and he had to set out with survivors, the university wasn't safe anymore. They headed west.
Lazarus got separated from his group after they set up camp on a river bank. During the night, severe flooding and winds tore their camp apart. He had always been a heavy sleeper, even a punch to the face might not wake him. Laying on a plank of wood, the waters carried him away. It was luck that one of Sanctuary's scouting missions found him. He has been in the town for about three months. There was a building for new citizens of sanctuary, a bunker of sorts where they could all sleep. Not everyone could have a house, but he was fine with his cot and pillow for now.
Skills: Lazarus is a quick learner and eager to help. While he would like to avoid duties like gardening, so he doesn't get dirt all over him, he can acquiesce. If there are any musical instruments, he probably has a working knowledge of them. Science is a specialty of his as well. If human's got a hold of alien tech, he might be able to discern it. He is skilled with a sword, though more the piercing kind like a rapier, he is less trained in a slashing weapon such as a katana. He does still have his rapier on his person.