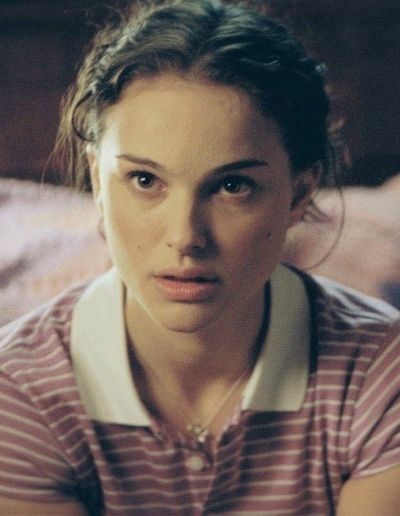 Name: Lilly Elizabeth Cartwright
Age: 25
Gender: Female
Description: Lilly is not a tall girl only standing a bit over five foot. Never one for looks and in the type of world they live in there is no need to worry about wearing make up or dressing in the newest trends. Even when Lilly was younger before the invasion, she never really was a fan of being like that, more a jeans and t-shirt, tomboy type. Her hair is typically pulled back in a pony tail or braided back with bits of fly away curls that frame her face, a pair of warm brown eyes that have seen allot in the past, despite this fact they have not lost their look of loving kindness.
Background: Lilly Cartwright was born in 1998 to Amber Cartwright, and Dwayne Sorrenson in the piney woods of east Texas. She was raised by her hard working, single mother, with little to no contact with her father Dwayne who left not long after her birth. This never seemed to bother Lilly too much, and her mother seemed happy that he hadn't stuck around. She grew very close to her mother over the years and considered her to not only be her mother but her best friend as well. Growing up in the small east Texas town was quiet, they were typically miles of of pine forests between you and your neighbor . When she was six years old her mother became pregnant once again, and gave birth to Lilly's sister Holly, it felt almost like an intrusion at first to Lilly. It had been just her and her mother for so long, that the little girl found it hard to share with the new edition to the family. Lilly and Holly, always seemed to fight with each other. Not that the older sister hates her baby sister, she just thinks she can be annoying at times... okay allot of times.
Things were pretty typical, that is until the invasion Lilly, her mother and sister all evacuated to her maternal grandfathers cabin. Joe Cartwright was the type of person people avoided and thought was a bit crazy. Living deep in the woods with no indoor plumbing, living off the land around him, when he did go to town his talk of government conspiracies and the religious apocalypse made people uneasy around him. Granted he preferred that people leave him be, but he did have a bit of fulfillment when the invasion occurred. He was not surprised that his daughter showed up on his doorstep with her two girls, and if they had been anyone else he probably would have shot them on sight thinking they were being controlled by the aliens. Lilly learned that she should be grateful for the seclusion of 'the great piney woods', it was one of the areas the aliens really didn't care to pay much attention too.
For years the girls and their mother hid out there, having to learn to hunt, fish, and live without electricity or running water. It was like living like the pioneers hundreds of years ago, but the truth was, it was this way of living that kept them alive. But as time went by, Joe's mental illness began to escalate, his paranoia and eccentricities reached the point where he believed that his own family was a threat to him. Lilly and her mother began to fear what he might do, so they started to prepare to try to find somewhere else to go. The heard through a confidant during a trip for supplies, that there was a place in northern Arizona a sanctuary.
Skills: After living with her grandfather, in his cabin with her mother and sister she has learned to hunt with a bow, a gun, and traps. Lilly has learned substantial survival skills, living with basics in the pine woods of Texas.
Family:
* Mother [49]
Amber Lee Cartwright
* Sister [19]
Holly Marie Cartwright