x
x
x
x
x
x
x
x
age: twenty
sexuality: closested homosexual
birthday: august 8th
occupation: server at olive garden / oddjobs for richer clients
hexcode:

#517887




xxxxxxxxxxxxxxxxxxxxxxxxxxxxxxxxxxxxxxxxxxxxxxxxxxxx

this is gospel

xx

||

xx

f**kin' perfect

xx

||

xx

dirty little secret

---
---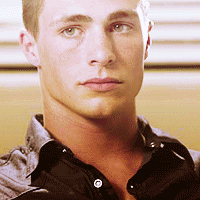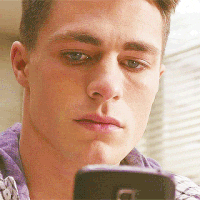 secrets:


after his mother died at thirteen, his father became a drunkard. damen became more and more abusive towards the male, who eventually became used to it. he was drawn into a somewhat abusive cycle from the man. he tried to live the life of the perfect son. became a football player, brought home girls, even with that damen's drunken attitude would end up prevailing. eventually, link would begin to take over and raise his younger brother keeping the abuse a secret from him as well. he's also hiding his sexuality from his father in fear of being harmed or his younger sibling being harmed.

likes
reading
vanilla scents
photography
stargazing
black coffee
helping his younger brother
playing his guitar
playing football


x

dislikes
white milk
forests
his father
seeing his younger brother struggle
alcoholics
himself
ketchup
edm music









quirks
bites his lip when he's uncomfortable
only eats his icecream with forks
can eat an entire tomato by itself, but hates ketchup
can't focus without his mother's ring around his neck
can't sit stillfears
losing his brother
being outed by someone
clowns
people in mascot suits
any type of bird getting too close












words are knives, and often leave scars



---
---

appearance:
standing at 5'12 he stands nearly around the average height. most of link's body is muscle, due to his rigorous work for his football training. over his body however are numerous scars from his father's abuse over the years. inheriting most of his mother's looks, link possesses sandy blond hair that in certain lighting takes a light brunette coloring. he keeps it cut short, so he can easily hide it under a helmet and not really have to worry about such an issue when it comes to style. his eyes are also gained from his mother, unlike his younger brother who inherited a majority of their father's traits. his eye coloring takes a light greenish-blue coloring that tends to fall in the blue variation of the iris more and more based on his emotions. freckles dust the pale porcelain skin of the male, mainly across the bridge of his nose. though most people don't notice them, because they'd never get that close to him. his dress style, is what most girls call "boy chic". he really only wears band-shirts from old rock bands, and ripped jeans. here and there he'll throw in a flannel, but there are three items that never leave his person. the bracelet his younger brother made for him, his mother's wedding ring, and his leather jacket. there is never a day you will see lincoln samuel cole without his leather jacket.

personality:
arrogant, asshole, abrasive. link's heard it all before, he often takes his time to make sure people think he's a dick. he makes it his goal to make people think he's nothing but an arrogant jock, who bullies people for a living. while he doesn't agree with it, he has a reputation to uphold. with his father being the football coach, and able to see how he acts. he has to act how "the cole men act". he doesn't need people knowing he likes to take photographs, that he likes to play guitar, that he actually enjoys helping his brother with his homework especially in english. people don't need to see that side of him, just the facade he plays for his own safety. however, it doesn't seem to calm the beast within him. link does have a raging temper.

one word can set him off, and end up with him getting into a fight. however, in a twisted sense of a way, link holds a loyalty to his father that his younger brother doesn't. the man gave life to him and lost his wife, so link gives him a sympathy. but he hates the man more than words can say, and acts like he's the loyal little soldier. he also doesn't think great of himself, thinking he's stupid or worthless. nobody's ever going to love him.



made a wrong turn, once or twice. dug my way out, blood and fire



---
---

lincoln samuel cole was born to damen and alicia cole on an oddly stormy august night. alicia and damen were high-school sweethearts, damen the quarterback, and alicia the valedictorian. they were purely in love, and they loved their child. raising him alongside his younger brother, who was seven years younger. but at the age of seven, lincoln became more acquainted with things he should never have. a few nights before lincoln turned seven, his mother was involved in a car crash created by a drunk driver. at seven years old, lincoln and his younger brother, henry lost their mother. but in a twisted sense, they also lost their father.

damen blamed lincoln for the accident because he needed his chocolate birthday cake. when lincoln cried, his father hit him. this began a vicious cycle of abuse between lincoln and his father. the only thing on link's mind is, he had to keep henry away from this. he had to raise the child, even when his father was vicious. so lincoln in a sense became the parent around the house. he learned how to cook for his father, he cleaned, he helped henry with his homework. but regardless, his father continuously abused him. because he was too "girly" or he looked like his mother and had no right to. lincoln still remained a loyal solider to his father though, the man had lost his wife. the love of his life. but lincoln still resented him. he only listened to his father for fear his abuse might fall onto his brother. so he continued to take the hits. he did the things his father asked for, and became the person his father wanted him to be. a football player, a womanizer, and more importantly a man in his father's standards.

at a party one night, his senior year, drunk out of his mind. lincoln had kissed one of the openly gay boys at school. realizing he had liked it, a lot. he had gotten feelings that he had never gotten from kissing girls. it was just numb to him. scared of it, he ran from the boy. he ran from the party, and he went back home. his father drunk, noticed he had some sort of discomfort on his face but in his drunken state had ignored it. the abuse got heavier and heavier over the following months, until lincoln had enough. taking the shitty car he had saved up for himself, and his brother, he would have left. he left and went to their father's friend's home, their uncle rick. he took care of henry, as lincoln left and hadn't been seen. scarcely keeping in touch with his brother. he only returned once throughout the years because of his father's passing from an accident. the star coach who produced so many wins for their high-school, dead in a crash he caused. though he's dead, lincoln still feels like he can't be himself. like his father is still going to hurt him, and worse hurt his brother. so with all desperate he doesn't want anyone to know his past. he doesn't want to come back to this town, but he had to. in the memory of his friend, not his father.