"Well that was fun…so…I'll call you tomorrow, maybe?"
---
---
Full Name


"The whole thing?"


Matthew Alexander Richmond

Nicknames and Aliases


"Oh, I've got plenty of those. Pick Whichever you want…except Matty. Just don't."


For his family, Matthew's nickname is Matty (which he hates by the way because it sounds like Maddie. For the women that grace his bed (or whose beds he may grace) he may call himself Matt, Alex, Hugh, Hugo, Huey, Ritchie or anything else that may be a variation of his name.

Role
Oldest Son

Gender


"Is Matthew not enough to tell?"


Male

Age


"It that really so important?"


30

Sexual Orientation


"Just the ladies please. Fellas, I'm flattered, but I'm not interested."


Heterosexual

Ethnicity


"Plain."


Caucasian
---
---
---
---
Hair Color:


"Whatever the ladies prefer. They're not normally too picky though."


Normally, it's brown

Eye Color


"My main weapon."


Blue

Height
6' 1"

Weight
183 lbs

Tattoos
  

"Ha! Well, there's a story behind that…"




Just one. He started getting it on a night when he was with his friends celebrating his 22nd birthday. Unfortunately he was drinking. He sobered up about halfway through the tattoo and decided to keep going. It'd just look terrible if it was only half of it. Over time, he's learned to like it. The ladies seem to like it as well.

Piercings

Nope. No piercings.

Scars

Nope. No scars either.

Oddities


"Oddities? More like slightly sexual tendencies."



A tendency to run his fingers through his hair

Bracing against the doorframe when he's listening to women (shows off the muscles)

Popping his knuckles, but mostly unconsciously

Sports a half-smile most of the time

Rubbing his neck whenever he's irritated, stressed, or thinking

Abilities
---
---
| Cooking | Mixing Drinks | Flirting | Exercising | Listening |


Most of Matty's skills are indirectly used to please women, others are more direct. The cooking classes were originally to keep him from eating spaghetti every night. After taking the classes for a while, he found that he really liked to cook, but didn't want to do so for a living. As an add-on, he learned the skill of mixology. Becoming a bartender at a well-known club. That pay alone wasn't enough to pay the bills though, so Matty took up a job at a local gym.

As a bartender and trainer, listening was an incredibly important part of the job. You had to know what kind of customer you were dealing with in a few minutes in order for the sale or session to go well. The better it went, the more you were requested. Flirting was the easiest way to get to women, in both professions. Mixing a woman's drink (or helping her exercise)and listening to her problems then casually flirting lead to cooking her a meal and her possibly giving a bit in return (not always a naughty thing, sometimes getting a nice big plate of homemade cookies is so much better). In the end, his popularity amongst the customers skyrocketed, and he got more money.

Hobbies

Cooking
Running
Video games
Listening to music
Hunting for ladies
Habits
Playing in his hair
Smiling a lot
Stretching & sighing
Singing off-key (only around family or by himself)
Showing off his muscles (it's mostly unintentionally, but it happens)
Likes/Loves
Music (especially R&B)
Comedies
Wine
Jogging
Funny Women
Dogs
Women who play hard to get
Tomboyish women
Football
Dislikes/Hates
Stuck up women
Close-mindedness
Cigarettes (e-cigs are fine)
Sitting still
Lag
Complete and utter rejection
Sandals (GUYS SHOULD NEVER WEAR THESE)
Strengths
Patient and not bossy


Enthusiastic


Generous when it comes to others


Tactful…most of the time


Open to lots of new things
Weaknesses
A bit blunt sometimes


Important decisions aren't his forte


Handling rejection


Forgiving people doesn't come easily


He can't commit to a single woman
---
---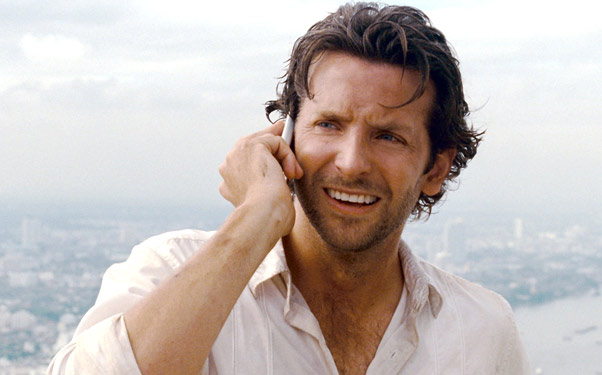 History:
Matty's childhood was definitely an awkward one. Being the youngest of three kids, two of which were sisters, certainly had an impact on him. Soon enough he wasn't the baby anymore and started to grow up, though "grow up" isn't the most suitable term. He stayed as a child until he got to high school, then he started to notice…the ladies. Luckily, he had women in his household he could learn from, and learn he did. He was as charming then as he is now…well not as charming but pretty close.
School was easy enough, but he didn't want to spend his life trying to be some doctor or engineer. His father completely understood that and suggested so many other things he could do with his life, like bartending. So he set out on his chosen path taking classes and jobs at lots of different clubs until he got a steady job at a well-known club in San Francisco. In addition, he got a part-time job at a nearby gym. Unfortunately, he was a ways away from his home, but he did well for himself.
Soon enough, he was joined by his darling little sister. They'd get together to enjoy each other's company sometimes, and with her nearby, Matty didn't stay too homesick. Though when he got back home, he'd remember why he didn't get homesick too often. His mother would always pester him about settling down. It's not that he hadn't tried, it's just that he could seldom stay in a relationship without the woman becoming boring to him. So, as a cure, he stuck to mostly fleeting romances and one night stands. That way, the flame stayed bright for the entire duration of the "relationship."
Now it's time to come back home. He just can't wait to see his family again, but he could certainly wait for the nagging.
---
---
Face Claim
Bradley Cooper