|| Centuries-Fallout boys || Lost Along The Way-John Nordstrom ||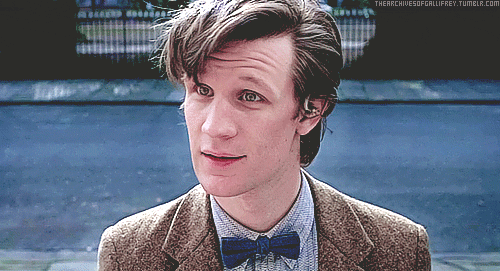 "They say fear can destroy a man, make him do things he wish he didn't have to do. Make him say things that shouldn't be said.But fear to me, is just another obstacle. Another challenge, another tie to cut. To me, fear doesn't destroy, it creates. It creates something not every person will get. To me, my fear is my strength. But in a way, my strength is the biggest fear I have."

There is a curse to being Immortal, to living forever. People come and go like fleeting memories, you grow close only to have them torn away, their existence ends but yours continues, its like an endless loop. You find friends, people you love, you loose them, you start all over. You watch things change sometimes for better but most of the times for worse.

As any Immortal would tell you, the worst thing you could do to yourself is fall in love with a Mortal, to love them so deeply that when they die and you do not, it takes a part of them with you.

Its like an unspoken rule. Never fall in love with a Mortal, because if you keep doing it over and over again there will be nothing left to you, and you, though you still exist, to you that existence would mean little to nothing.

I have always been known as the loneliest man in the universe, but then there was her.


|| Name: Myra Anderson || Gender: Female || Age: Twenty Years || The Mortal || FC: Sophie Turner ||

TAKEN






|| Name: The Doctor Or Doctor || Gender: Male || Age: Unknown || The Time Lord || FC: Matt Smith ||

OPEN




"You let one of them go, but that's nothing new. Every now and then a little victims spared; because she smiled, because he's got freckles, because they begged. And that's how you live with yourself. That's how you've slaughtered millions, because once in a while, on a whim, if the winds in the right direction, you happen to be kind."
"Only a Killer would know that. Is that right? From what I have seen, Your funny little happy go lucky life leaves devastation in its wake. Always moving on because you dare not go back. Playing with so many peoples lives. You Might as well be a God."
"When you began all those years ago sailing off to see the universe, did you ever think you'd become this? Doctor, the word for healer, and wise man, throughout the universe. They get that word from you, you know. You carry on the way you are, what might that word come to mean?"
"The man who makes people better. How sanctimonious is that?"
"It's not like I'm an innocent. I've taken lives. And I got worse, I got clever. Manipulated people into taking their own. Sometimes I think a Timelord lives too long."
"It has taken me all of these years to realize the laws of time are mine, and they will obey me!"
"Interesting, there's a sliver of ice in his heart."

"The Doctor is a legend known throughout history. When disaster comes he's there, he brings a storm in his wake. He has one constant companion; Death."
Time has a way of taking its toll on you, and I have always been known as the loneliest man in the universe, but then there was her.
Taking place in...
The screaming was what woke Myra up, she sat up in the bed moving herself against the head board away from the Aliens, the Doctor gave a warning to the one he had left alive before letting it scamper off, coming over to her with worry in his eyes. Myra leaned up against the Doctor when he crawled into bed with her her heart rate slowing down again.

"I'm fine...I didn't even know they were in here."

She put a hand on her stomach, clearly her getting frightened had woken up the baby as well, as she was moving around quite a lot now and hadn't been before.



"How are they even getting into the TARDIS? You lock the doors..."

Myra shifted slightly so she could look up at him.

"And why does everyone want our child?"

Myra felt like a Time lord could not be dangerous as a child, that there was more to it than the regenerative energy their baby was clearly giving off, she tried not to think about it to much, but this kept on happening, a different race of Alien each time it happened, and it had been happening throughout the course of her pregnancy.


---
---


The Women sitting in the chair slammed her hands against it standing up, the Doctor had managed to stop the last race they had sent his way. "If that child is born, we are going to have more than one Time lord on our hand." She growled. "His girlfriends genetic makeup has already changed enough, she has her own supply of regenerative energy, for all intents and proposes she is no longer human. She will be able to live, just as long as he can." The women paced back and forth in front of the large screen. "And that child has never been human."

"Three Time lords with the ability to stop everything wrong in the universe. One was bad enough!" She yelled a little bit clearly frustrated, nothing was working it seemed they were going to have to send every race in the universe after the family.


---
---


As Myra grew closer to her due date the TARDIS had shifted its floor plan slightly, a nursery was now across the hall from Myra's bedroom, she walked into the room looking up at the roof, it looked like there were actual stars twinkling up there, she gently ran her fingers along the edge of the crib.

When her due date finally came around, as promised Myra went in to labour which didn't surprise her in the slightest, the child of a Time lord better be able to keep track of time. They went back to the hospital in New New York as Myra was certain a Human hospital would not do well with a baby having two hearts.

After about a twenty-four hour labour crying filled the delivery room, Myra laid her head down on the pillow finally being able to relax. "It's a girl." one of the nurses said with a small smile, once the little girl was wrapped up in a blanket they carefully laid the small child in Myra's arms. She stopped crying squirming slightly in Myra's arms settling down once she was comfortable, opening her eyes she looked up at Myra and the Doctor. The little girl was the perfect mix between the two of them, brown hair blue eyed, she seemed to only be able to smile at the world.



"Do you want to hold her?"

Myra asked softly, a nurse gently took the bundle laying her in the Doctor's arms, she fussed a little bit form the movement but quickly settled down looking up at him with a joy filled smile. Myra smiled tiredly gently running her thumb over her daughters small hand.

"We have to name her."
---
Arcs are bundles of posts that you can organize on your own. They're useful for telling a story that might span long periods of time or space.
There are no arcs in this roleplay.
There are no quests in this roleplay.
Here's the current leaderboard.
There are no groups in this roleplay!
Welcome home, Promethean. Here, you can manage your universe.
Arcs are bundles of posts from any location, allowing you to easily capture sub-plots which might be spread out across multiple locations.
You can create Quests with various rewards, encouraging your players to engage with specific plot lines.
Settings are the backdrop for the characters in your universe, giving meaning and context to their existence. By creating a number of well-written locations, you can organize your universe into areas and regions.
Navigation
While not required, locations can be organized onto a map. More information soon!
There are no groups in this roleplay!
By creating Collectibles, you can reward your players with unique items that accentuate their character sheets.
Once an Item has been created, it can be spawned in the IC using /spawn Item Name (case-sensitive, as usual) — this can be followed with /take Item Name to retrieve the item into the current character's inventory.
Give your Universe life by adding a Mob, which are auto-replenishing NPCs your players can interact with. Useful for some quick hack-and-slash fun!
Mobs can be automated spawns, like rats and bats, or full-on NPCs complete with conversation menus. Use them to enhance your player experience!
Current Mobs
No mobs have been created yet.
Locations where Mobs and Items might appear.
You can schedule events for your players to create notifications and schedule times for everyone to plan around.
Add and remove other people from your Universe.
The Forge
Use your INK to craft new artifacts in The Doctor. Once created, Items cannot be changed, but they can be bought and sold in the marketplace.
Notable Items
No items have been created yet!
The Market
Buy, sell, and even craft your own items in this universe.
Market Data

Market conditions are unknown. Use caution when trading.

Quick Buy (Items Most Recently Listed for Sale)
None
Discussions
Topics

Replies
Views

Last post
Most recent OOC posts in The Doctor
This is the auto-generated OOC topic for the roleplay "
The Doctor
"
You may edit this first post as you see fit.