---
Gender
I am a male, of course.
Age
I was born in 1995, which would make me seventeen years of age total for those that are incapable of figuring it out for themselves.
Birthday
26th of August. Random, right?
Sexual Perference
Technically, you could refer to me as a "pansexual" individual. I've never actually been in a relationship, but I think personality is more important than the physical attributes and gender of a significant other.
Love Interest
N/A
---
Personality
I suppose I could be referred to as the "innocent one", by definiton. I am as my appearance and cheery smile would give the impression of being; a sweetheart. Being rude and critical isn't who I am, although at times, I can become irritated(much like everyone?). I'm usually an upbeat and positive person. I try to find something good to be happy about even when things are falling apart, even if it is something little, like making someone smile.
I'm easy to talk to and share emotions with, so I've been told. At first, you'll be lucky to get more than a sentence out of me. Sometimes, I feel like I'm incapable of talking to others. My inner 'child-like' fear of strangers tends to come out, if you will. Anxiety, nervousness; I simply don't do well around new people, or a lot of people. If it isn't already obvious by what I've said prior, I don't do well with confrontation. Being shy is not something I applaud myself on, in other words.
Although I've never been in a relationship, I can imagine myself to be, without question, a bit clingy. I'm overly protective of every thing I call mine, the same would go for a significant other. I'm a romantic at heart, so, regardless of gender, I would like a serious realationship, mixed with feelings a general want to get to know the other person. Once I know someone, I'm pretty open with my emotions, so I guess finding someone who's willing to listen would be important, as well. In all honesty, the thing holding me back from being in a relationship is fear. I'm scared of passion, and possibly not being able to please the person I am with.
I'm known to be pretty evenly tempered. It takes a great deal to anger me, and usually tears come before the initial anger. I don't have the characteristics of a leader, but I dislike constantly being overruled and told what to do, especially if I feel like someone is taking advantage of me. Even though I'll rarely confront someone about it, my usual cheery expression will fade in an instant.
For those that know me best, I can be one of the most loyal, and kindest of friends. For the most part, I always try to see the good in a person and give them the benefit of the doubt; but when it comes down to it, losing my trust is easy, and it takes a lot of time to gain it back, but it's not impossible. A sincere apology goes a long way with me.
I'm not going to lie and say I don't try to please others, because I believe to some extent, we all do. However, I can only be myself, which, unlike the majority of the individuals in out generation today, I am proud of being.
Appearance
Appearance wise? I'm quite apprehensive about the way that I look. At seventeen, being called "cute" and "adorable" isn't as much of a compliment as it is an insult.
I stand at an exact five feet, ten inches. Last time I checked, I weighed 160 pounds. I have a naturally darker skin complexion, which is something I guess I should take pride in, being that I don't need to stock up on spray tan in a can, which I have yet to see the point in. Natural is always better, in my opinion. In the winter, my complextion lightens some, but what will you do?
I'm not particularly ashamed of the fact that I'm not buff or built like most guys you see today. Some people say that gives me a more 'feminine' look, which is absurd. In reality, exercise is like my own personal demon. I've never been a fan of it, and I'd rather curl up on the couch with popcorn than go to the gym. Honestly.
My hair and eyes only further my dark complexion, both being a deep brown, my eyes a bit more chestnut in color, with a hint of green, if I had to describe them. For the most part, my hair does what it wants to. Some days, it downs flat enough to look presentable, but for the most part, I wear it how it looks out of bed, with a little hairspray, of course!
I've been that I have "dimples you can dive into," which I'm not sure whether I consider that a compliment, or just downright odd. Either way, they are distinctly noticeable, because there is a permenant smile on my face. I have no tattoos or piercings, nor do I plan to get any in the future.
Nationality
I'm a mixture between British and Scottish descent, though I'm a bit more British than Scottish.
Likes
+Girls who are sweet and down to Earth+
"I like a female who is true to herself, and a big sweetheart. I want someone who's open about who they are, and doesn't keep secrets."
+Guys who take control+
"I tend to like guys who know exactly what they want out of life, and guys who aren't afraid to make the first move; because in most cases, I won't. Plus, finding a guy the opposite of me, with leader-like qualities, it's just a big turn on."
+Reading+
"I thoroughly enjoy curling up to a good book. I take comfort in it, and it seems to be an easy way for me to escape reality."
+Gummy Bears+
"These are, without question, my not so secret obsession. I like all of the flavors, but I usually pick out the red and clear ones, leaving the rest for taking."
+Simplistic People+
"I always find I can relate easily to people who are straight foward, and don't try to be someone they aren't. That annoys the hell out of me."
Dislikes
-People who complain CONSTANTLY-
"Just because you don't have each and every thing you want, does not give you the right to complain constantly. I come from a family that was full of dissapointments. You don't see me complaining. Especially not over something physical, like that new cell phone, or computer you've been wanting."
-Being Labeled-
"I don't feel that labels describe who a person is, or what they are capable of. There's always more to it than that."
-Being Complimented-
"I guess this is more of a weakness than anything, but I just dislike being noticed and complimented a lot. I'm not downing my looks by any means, it just makes me feel uncomfortable, especially when it's someone I find myself attracted to."
-sushi-
"I feel like this doesn't need to be detailed. Who in their right mind wants to eat raw fish? Well, maybe it's just me. I can't say much more about this."
-My generation, for the most part-
"I honestly can't have conversations with people who have a "YOLO" attitude about that. It's your life. Why waste it?"
-Uneducated people-
"If you can't have a conversation with me without cursing every other word, don't speak to me. I'm a grammar 'nazi', as they call it, so it bothers me, so it bothers me when I'm speaking to someone who is incompetent at using a variety of vocabulary."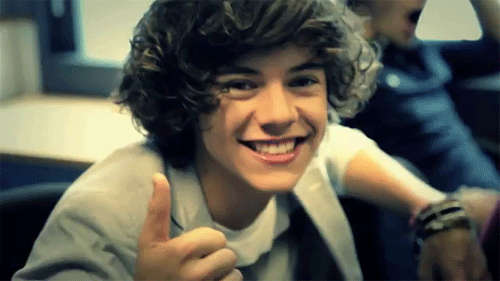 Theme Song
http://www.youtube.com/watch?v=FV-HPOHu8mY
Bio
When you think of New York, you probably think of bright lights, the city full of talent, blah blah...well, that's only the side t.v allows you to see.
What they spare to mention, is the fact that there is poverty, and crime overflowing the streets of Manhattan, which is where my story begins. Behind the bright lights, and big city, lies shabby apartments and run down public schools. A public school at which I still attend.
Both of my parents are married to this day, equaling a total of thirteen years together. In the process, my older brother Evan, and younger sister Aileen were born. That would make me the middle child, yes. Growing up in a household of five, things were tough. My father's been in and out of work, traveling at times, all for the opportunities to come crashing down. My mother? Went to college for nursing, but with the economy the way it is, took a job teaching at Public school. We all know how well the pay is there.
I've spent the majority of my time focusing on my education. Although my dream of getting into a Private School was crushed(lack of funds, obviously), I've maintained a 4.0 throughout my high school career, and now, as a senior, hope to finish acheiving that goal, so that I can get a scholarship.

Talent
I take pride in my ability to write, novels, short stories, all of it gives me joy beyond explaining.