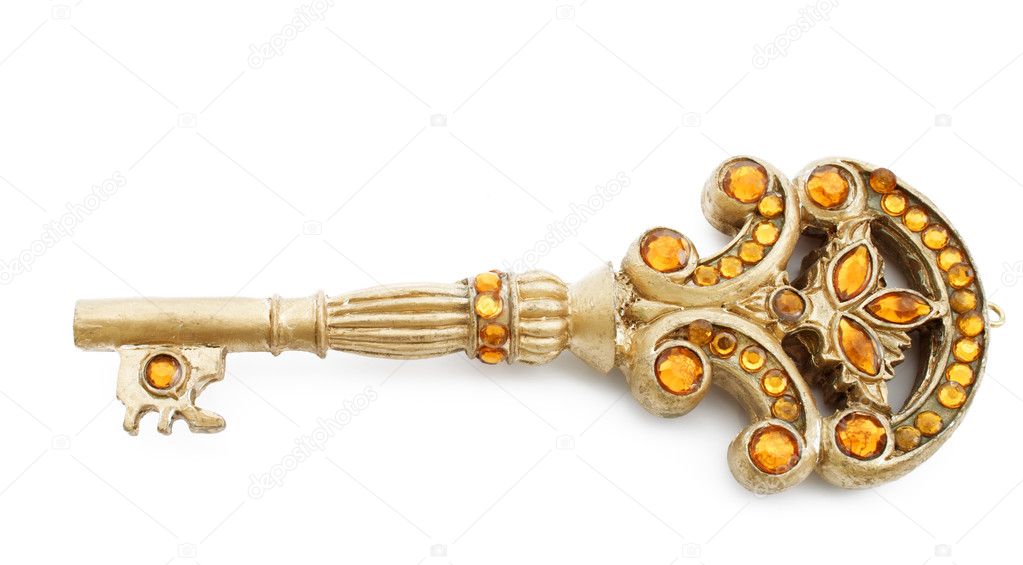 Devon Anderson - Von
Apparent Age:
23 years old in appearance
Physical Description
Von is a doll of suitable size standing at exactly 6foot tall. His time of creation however was one of advancement. His arms are jointed as well as his legs; however the joints are smaller than the early jointed dolls. He is also made from a softer clay a prototype for the more recent joint-less dolls, both of these features make his movement slightly more fluid than the older jointed dolls but not as flexible as newer versions. His speech isn't slow but it isn't as fluent as newer versions either. His key hole can be located to the left of his shoulder blade, slightly rusted from time but still in good condition. Not much can be said for the glass of his eyes however, one is still its original favoured light blue; however Von lost his right eye during an accident and had to have it replaced with that of a golden eye. It hasn't affected his vision luckily.
Key Description
Made from a solid gold Von's key is simple natured as it is small. However its handle is in contrast a delicately carved pattern the orange gems encrusted into it giving it a handsome appearance. Like Von himself, he is small and easy to miss yet he is full of potential and has hidden talents.
--------------------------------------------------------------------------
Personality

Von is an introverted being; he likes to keep to himself and away from judgement. He was never sure on his meaning to the doll master, as a doll that is halfway between the jointed and non-jointed he has never been confident in his creation. He wishes to learn of his purpose, but knows that can never be.
Because of this Von doesn't feel comfortable around either the jointed or non-jointed and often prefers the company of humans as they can be compassionate. He finds humans interesting, their quirks and believes even the 'emotions' they posses confuse and astound him. He often therefore watches them in passing studying their lives and comparing them to his own, questioning what it would be like to have 'emotions.' Having lost an eye he understand the emotion of 'pain', it was that incident that made him become fascinated with other human emotions and what they could be like. Jotting down in a diary as many descriptions he can fathom. Thus, the idea of being surrounded by dolls such as himself like in the town 'Eidings' is something he dislikes as he finds other dolls most of the time boring to study.
Von questions many things throughout his long life, he questions himself, and the reason people take their actions. He loves to study from old textbooks learning of humanities and Dolls history alike. He also loves machinery, the working of how such things move and fit together remind him of himself as how his existence works is still unknown.
Yet, even though Von does not choose to talk to many people expecting them to dislike his figure and his replacement eye, he can be kind if he is allowed the chance. He enjoys helping where he can and learning from others. However, he far kinder to humans than dolls their thoughts on his being normally one of dislike as he fits in with neither the jointed or joint-less, an outcast among dolls. Therefore, when first meeting a doll Von can be stubborn and harsh as he expects to be immediately disliked not willing to allow another the chance to insult him. He rarely smiles around them locking his true self in their presence.

Skill(s)/Abilities
He remembers information from the books he reads eternally having an extraordinary memory. Because of this his has a vast amount of knowledge about the world and the people that live in it. Von is also good with his hands, being able to do repairs when necessary though they may not always be perfect.
Likes

Humans
Studying
Observing animals and humans
Nature
Intricate objects such as a Clocks dynamics.
Travelling
Old Textbooks
Thorn bushes = beautiful but threatening

Dislikes

Other Dolls
Vulgarity
Prejudice
Water – doesn't like the idea of rusting (keyhole)
Confrontation
Spiders – the only living thing he hates more than dolls

Fears

Discovering his true purpose and disliking it.
Dying without knowing his purpose or having made a mark in his life as valuable
History
Upon first opening his eyes Von was standing outside of Belrise, people were scattered everywhere the town a buzz with life from humans and dolls alike. Only knowing his name and of the Doll master he wondered the streets, watching the market move along with its daily schedule learning of the environment around him. It was at that very market a kind old human woman handed him a text book dust springing from the pages when she saw him aimlessly wondering around. She then offered to home him for a time whilst he got used to being 'alive'.
Von enjoyed his stay with the woman; she used to be a scholar for a school and had many books on shelves. He read them at first out of curiosity to the things she taught, but he soon found himself compelled by the information inside of them. He discovered he loved learning of the past and began people watching, exploring the city for its secrets. However, the longer he lived and the more dolls he met he noticed their looks of distain at his form, they were all jointed dolls when he came into being. Their skin porcelain, clay and various other things, he noticed how he moved smoother compared to them his speech faster and easier to understand. He wondered why the doll maker had made him so different, why had he decided to change his creations.
It was on one of his adventures around the city that he met a number of jointed dolls, they had met once or twice before, Von had always been friendly. For he had not managed to befriend another doll yet since they always shied away from or her felt an uncomfortable aura from them, these dolls were no different. Insulting him and claiming he was a mistake, an abomination they pushed and attack him believing the doll maker had created a failure. He ended up losing his right eye that day the glass smashed to a million pieces upon impact against a brick wall. The old woman had managed to save him.
She told him them that he was different, that dolls will probably be frightened or disgusted by him. He understood then, not having emotions to feel either angry or sad he accepted his fate, as well as questioning it. The old woman passed away soon after, leaving her small house and all of her books to Von. He thanked her greatly and missed her company experiencing death for the first time. Many years later dolls such as himself appeared, upgraded slightly more every time until the joint-less came into being. He was soon able to fade into a crowd and not draw attention to himself, his creation more accepted but still rare as a mixture or the now populated jointed and joint-less.
How many days did they have left when they went for the winding?
One week, three days and 15 minutes.
Other
Anything else?