|| Grell ||
---
"I will either die a hero, or die trying!"
---
---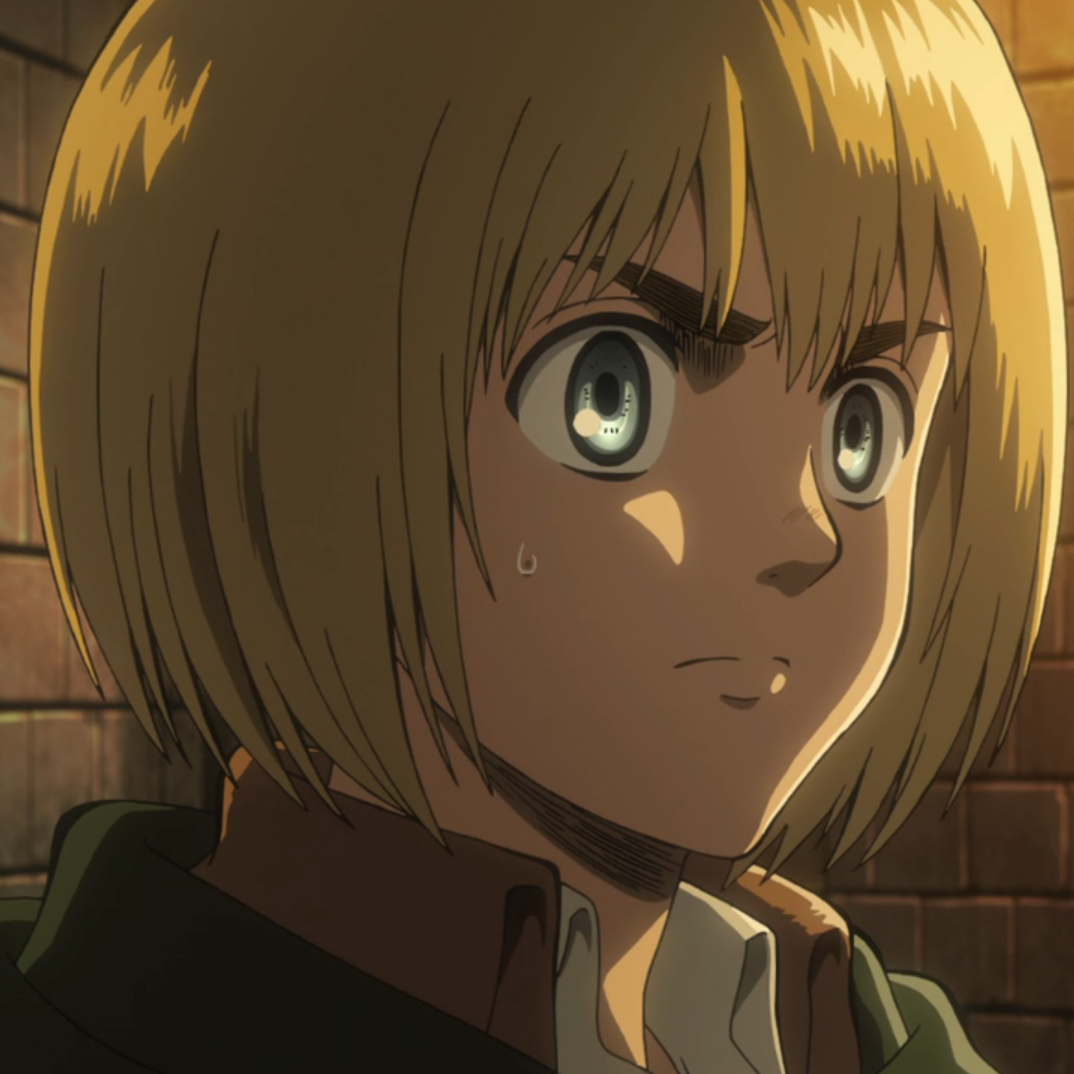 ---
---
|| Name ||
Grell Alenthro Firebrand
|| Age ||
16 Years
|| Gender ||
Male
|| Origin ||
Grim
|| Sexuality ||
Undefined
|| Role ||
Student
|| Face Claim ||
Armin Arlert
---
---
|| Hair Color ||
Blonde
|| Eye Color ||
Blue-gray
|| Skin Tone ||
A very pale white, only occasionally does he get a pink tint to his skin of he spends a large amount of time outside.
|| Height ||
5'8"
|| Weight ||
130 lbs
|| Identifying Marks ||
Several half-healed burn marks from dragon-fire. A brand on his back of two crossed swords, seared into his skin. His family's namesake is also sported with pride by every son to the Firebrand name.
---
---
|| Primary Weapon ||
A longspear, decorated with a short length of cloth that might have resembled a flag or crest of some sort.
|| Second Weapon ||
Several thrown javelins, a short sword, and several knives all hidden in various places on his body.
|| Strengths ||
Pin-point accuracy, a cool head when under fire(hue), exceptional eyesight, a lucky-streak that has saved him numerous times.
|| Weaknesses ||
Cannot swim at all, careless because he feels his luck will carry him through the day, terrified of being alone.
---
---
D R A G O N
|| Name ||
Scrimshaw
|| Gender ||
Male
|| Type ||
Boneknapper
|| Identifying Features ||
He is a young Boneknapper, and because of this his armor isn't complete at all, he only sports his bony armor down his spine and tail(which ends in a cruel barb), on the leading edge of his wings, covering his chest, and on his skull.
|| Personality ||
Like most Boneknappers, once he bonded to Grell, he gained a puppy-like mentality. However, pups like to chew, and play, and attack other things. He knows to stop when Grell gets angry, but for the most part he is very unruly and rebellious. This all changes when they get into the air with his rider, he loses his playful demeanor and gains whatever feelings Grell has.
|| History with owner ||
Born and raised from an egg, the Patriarch of the Firebrand Family found it and took it back to their manor in hopes it would be a powerful dragon. Their delight was insured when the unknown egg hatched into a dragon that was considered mythical by the people of Berk. The hatchling was raised in captivity, and proved unruley to it's owners. Only after being presented a chunk of whalebone by Grell did it actually calm down to the point of not setting everyone who approached it on fire. The two then bonded and have been together ever since.
---
---
|| Personality |||| Biography ||
---
---
"My head is on fire, I am out of javelins, and we have three Deadly Nadders after us... HIT IT!"