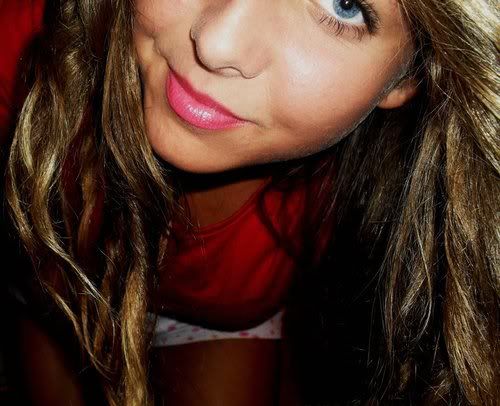 Name: Skylar (Sky) Rose Leeh
Age: 17
Gender: Female
Group: The Averages
Role: Ex-Second Popular Girl
Likes:
Pizza
Cake
Rain
Singing
Playing Guitar
Books
Reading
Easter
Spring
Summer
Science
Writing
Dislikes:
Rude People
Bugs
Storms
Screaming
Personally: Sky is the type of person that always thinks of someone else before herself. If someone else had an issue she would help them even if she was in the middle of something. She is a very caring person so that is why she is like that because she cares about people.
She is a very outgoing person she doesn't have a shy bone in her body. It may seem like she doesn't have a filter from her brain to her mouth. She sometime says things that she regrets but she says sorry right away.
She acts like everyone best friend when you first meet her and she stays like that until you do something mean to her then she won't forgive you and if she does you must have been a very good friend to her.
She can't flirt to save her life. She has tried flirting so many times and always she ends up embarrassing herself and scaring the guy she tried to flirt with off. So she just stick with secretly crushing on people.
She is a very happy person. I know that is a horrible word to describe someone because it's such a simple word but it is the best word. She is always laughing and smiling, and just having a good time. She really enjoys life.
Sky is a very silly person, she is always joking around. She hates being in a room where everyone is in a bad mood, when that happens she always tried to cheer people up. Sometimes she can get a bit annoying about it but she is just trying to be nice.
She has a short temper, but usually when she gets mad she will just argue with you them walk away. She won't be the first to apologize, EVER. She is extremely stubborn and will hold her ground until you apologize.