.::Age::.
Sixteen
.::Gender::.
Female
.::Grade Year::.
Junior
.::Nationality::.
American
.::Club/Extracurricular::.
Art Club & Tea Ceremony Club
---
---
.::Eye Color::.
Brown
.::Hair Color::.
Hazel
.::Blood Type::.
AB+
.::Height::.
5'2
.::Weight::.
125 lbs
.::Physical Description::.
Della is a pretty average American girl, you could even go as far as saying she just kind of... plain. Mousy brown hair that reaches just past her shoulders, hazel eyes, a round but not plump face. In here opinion there isn't really anything that stands out with her physical appearance. She doesn't really bother with makeup, not having the time to take out of studying or just the fact that all that sort of stuff just feels awkward on her face. Her hair is usually pulled up into a bun, or down framing her face.
---
---
❤
Anime
❤
Reading
❤
Taking pictures
❤
Music of all sorts
❤
Collecting animal statues
☠
Sour candy
☠
Being picked on
☠
Photo bombs
☠
Loosing something
☠
Being felt sorry forDella is an all around good person, she does her best to be nice to everyone, and in some instances is nice even if the person isn't exactly nice back to her. Maybe it's a belief she has that those people who are mean or rude are typically the person who really needs someone to be nice to them. However this does not mean she is a doormat. She knows when someone is taking advantage of her kindness, and eventually she gets to a point when she will cut ties with that person even if it hurts her own feelings to do it. Somewhat quiet and bookish, Della was known by most in her old school as a nerd or the teachers pet just because she excelled in school and just about anything she participated in. Her friends were few and far between, usually smart students like herself who were also considered 'nerds'. At times she was teased mercilessly throughout her, school years that added to her shyness, feeling it better that she not stand out too much. However as she progressed through school it became hard, receiving awards in academics, praised and basically set as an example to the other students of what they should strive for.

Della has a strong work ethic instilled in her by her father, him being the soul caregiver of her and her older brother was a big example to her. She has a strong connection with him and her brother making it very difficult for her leave home and go to a completely different country. But with the support of her father and the hopes of an opportunity she couldn't pass up she decided to go through with it. Her level of insecurity is now through the roof and she fears that the transition will be to great, but with the support of her father at home she strives to do her best.
---
---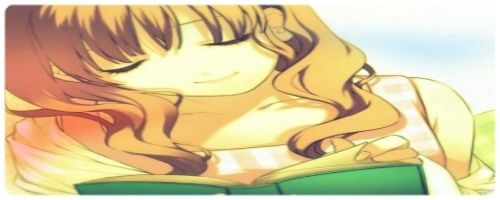 .::History::.
Della's early years... are hard to explain, her father was very active with his children, her mother was there but somehow she always seemed to find something that interested her more that her children at home. It was a constant struggle between her parents, her father going on about how their mother should be more involved with the children. Then her mother would argue back that the children were holding back her creativity and keeping her from her want to travel the world. Eventually the relationship came to a breaking point, and Della's parents divorced when she was six years old. You'd think that a mother would feel some grief being away from her children, but not Della's mother... it was almost like she was released from prison. Taking up a job as a flight attendant, Della and her brother Wyatt were always lucky to get a phone call or a card on their birthdays. Della being four years younger than her brother, felt the loss of the mother less so than her brother Wyatt. It always seemed after that point Wyatt just wasn't the same.

Della's father worked hard to provide for his children, often times working two jobs at a time, eventually he decided to take night classes so he could land a job that would pay better so he could spend more time with his children. It was a hard four years, Della and her brother were often left in the care of babysitter, but eventually their fathers hard work payed off and he got a job that paid enough and had better hours leaving him more time to spend with them. But by this time Della's brother Wyatt was already getting into trouble and spending less and less time at home and more time with his school friends. Her father knew something wasn't right, but not wanting to be an overbearing father he let Wyatt, have more freedoms than he maybe should have. Della however enjoyed these times spent one on one with her father. Lots of her favorite things like reading, and music stemmed from the time she spent with her father reading stories, or listening to his old record collection. Della had always been a bright child, and she progressed through her elementary school years, teachers began to notice the intelligent young Della.

But it seemed like the more Della excelled in school the more her brother Wyatt's grades and school performance declined. He was often getting into trouble, skipping classes and eventually he was brought home by the police one night for shoplifting from the mall. Della's father was at his wits end, he didn't know what to do anymore with his son. And all Wyatt said he wanted to do was quit school and leave home, that he hated it there and worst of all that he hated his father. Della didn't know what to think, it was all so sadly familiar like history was repeating itself, but this time her brother was going to leave. Wyatt was soon to turn eighteen and then what could their father really do. So to keep a good relationship with his son... he let him go, feeling at that point, maybe Wyatt just needed to learn the hard way that it's not always easy being out in the real world. Della was worried and scared for her brother, and felt kind of alone, yes she loved her father very much. But Wyatt was her brother, and she loved him as well, their were hugs and her father explained to Wyatt that no matter what happened after he left that he always had a place at home.

It was a hard transition for Della into high school she had already started feeling the emotional strain of being teased and bullied in middle school but they all escalated in high school. She gained a few friends from school but most of her free time was spent studying, her second year she had been taking Japanese and actually did quite well. So well that the teacher of the class came to her, she was already one of the top students in the school. So when the teacher explained about an exchange program with a school in Tokyo she figured that it wouldn't hurt to take the entrance exam, never did she think she would ever be accepted. She was astounded when the letter of acceptance came in the mail several weeks later, her sophomore year was about to end, meaning if she decided to go through with it she would be starting her junior year at the Japanese school. Her father was excited by the new that his daughter was so smart to be accepted by such a well to do school. Della was anxious and scared about leaving home, but her father's support and confidence in her one out and she decided to accept the invitation to Fujishima Academy.