Welcome to the world we call the Effect! This is a planet in between Earth and Olympia!
We are that smaller one in the middle. We are a neutral planet between Earth and Olympia, that means all races from both planets are not aloud to harm or kill each other on the Effect. You are also to fallow our laws, but you can also become a citizen of our world as well. We are a safe haven for half breads of any kind, as we are aware that many half breads are hated, and sickly.
This RP will take place in the city of Haven
This is the first city to be constructed on the Effect, and is our pride and joy. We are proud to say that this is our capital city. We do hope you enjoy your stay here.
The Races of Olympia/Earth (these are races that can be made)
Angels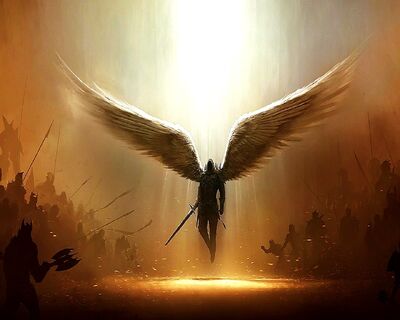 Angle's all have a very minor ability to see five minutes into the future. Many of this things they see are not very important. Angle's are to have white wings of any size and a halo.
Demons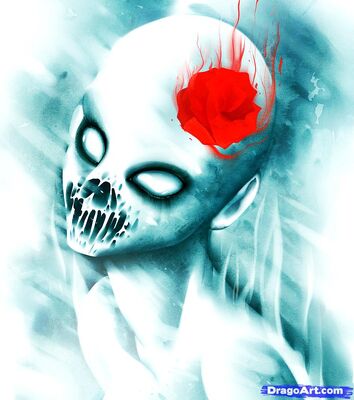 All demon's have the ability to cause minor bad luck. Demons can have horns, longer finger nails, leather wings or a tail, if so chosen. you may have a mix of them or just one or all if you so choose.
Merfolk
Many of us know or think we know that merpeople are viscous and drag people to their death by being sexy and alluring, but that is not the case. Only savage and out of the way merpeople actually kill humans, or did. Merpeople do not need a tail while on land, but scales of any colour must be seen on the skin some where. As merpeople are traditionally from the sea, a merperson has to bathe in salt water everyday
Sirens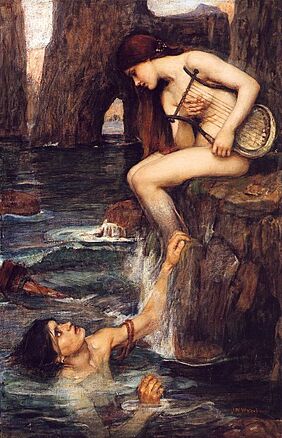 They are generally female, though a male siren is extremely rare. Up until puberty, the siren's powers are uncontrollable – they can't choose who they try to 'sing' to; thus, they are usually spotted because they have a huge group of friends and are liked by everyone. Once a siren hits puberty, or shortly thereafter, they have more control over their powers. Humans generally hate sirens because they have no way of fighting against the siren's call unless they drown out the 'song'. A siren's powers are at their most powerful when they are in their young adult phase since that is the phase when one is most available to pass on their genetics. Their powers are limited, however, in the sense that they can only 'control' two humans at a time
Werewolves
Werewolves have no control over their wolf form in any way. This is controlled by the lunar cycle. Often those that are werewolves don't remember the event's that happened in their wolf form. They also end up naked in strange places
Shapeshifters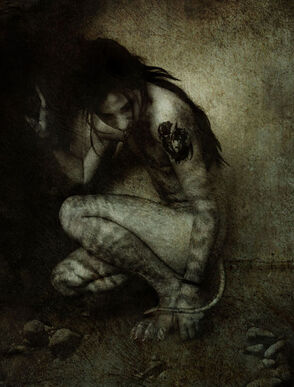 Any animal can be there transformation, but only one animal form. Children are an exception because they have yet to hit puberty. Children can shift at will, but have no choice to what that form is. Animal form does not affect the human one.
Vampires
They don't sparkle, they are sensitive to the sun. They are only slightly stronger and heal slightly faster than humans. They can drink the blood of any race. No powers in the sun light
Harpies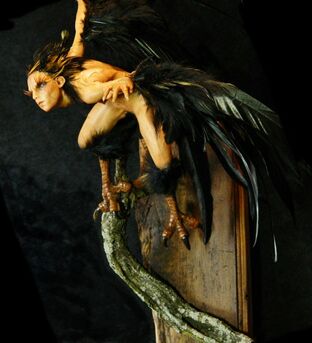 These creatures are very well known in greek myth. Though we only ask of you to have wings on your character. Your character can also be any gender you see fit. Harpies of Olympia can fly and have any type of wing.
Nymphs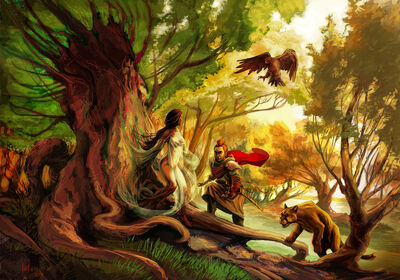 Nymph's are very alluring. Many, when fully grown, have long limbs and almost elven appearance. Nymph's are fairy creatures that dwell within there element, but for the sake of the RP they can carry something apart of there element with them so that they can walk around.
Dragons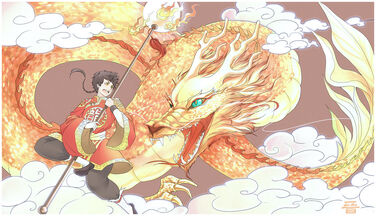 Like shape shifters, they have two forms: their dragon form and their human form. The human form must have some sort of dragon-based deformity such as wings, horns, tail, claws, etc. Dragons can only be in their human form for short periods of time (as in no longer than 24 hours, and they must have 24 hours to recharge once they have used up their human form) in order to communicate. While in their dragon form, they can be a bit unpredictable with their powers which is why they often live in more remote areas. While in their dragon form, they are aware of their actions – the older the dragon is, the more control they have over their dragon form. in other words - if they're in their dragon form, they may not be able to control their powers and can be destructive, but regardless, they are aware of their actions
Humans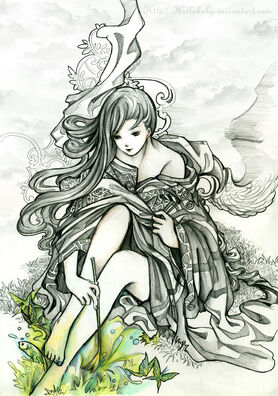 Humans are not all that special. Though very few have magical ability's, some can even become "immortal" though only with special cause and if GM can approve.
~Edit~
Pooka/Púca
(I apologies for the picture, yes he has cat ears but I couldn't find a decent picture of any other animal....)
Pooka's are spirits that take on a humanistic form, no they are not dead they will never be dead it is just what they have lead humans to believe. Pooka's in human myth take on the from of a horse, goat or bunny. This is because their are only three clans of pooka's, one for each animal. Pooka's look to be human, but with animal features, and if they so wish they can take on the form of the animal from the clan they are from, but only for a short amount of time can they do this. Some times a pooka can be startled into their animal form. They still have the ability to talk. Most pooka's have the ability to turn into their "battle" forms, though most (even the warriors) choose not to because they have little control over this form, they also often don't remember what has happened after they come out of this form. It is also very big and often horrifying to look at and monster-ish.
Laws are the same as with in the western world of earth.
NO GOD MODDING!
Character Form
Name
Age
Sex
Race
Personality
Bio
Job (if any)
Description
There is a limit to how many of each race can be made. I will only approve of so many.
Arcs are bundles of posts that you can organize on your own. They're useful for telling a story that might span long periods of time or space.
There are no arcs in this roleplay.
There are no quests in this roleplay.
Welcome home, Promethean. Here, you can manage your universe.
Arcs are bundles of posts from any location, allowing you to easily capture sub-plots which might be spread out across multiple locations.
You can create Quests with various rewards, encouraging your players to engage with specific plot lines.
Settings are the backdrop for the characters in your universe, giving meaning and context to their existence. By creating a number of well-written locations, you can organize your universe into areas and regions.
Navigation
While not required, locations can be organized onto a map. More information soon!
There are no groups in this roleplay!
Orphanage
By marking a character as abandoned, you can offer them to your players as pre-made character sheets.
Myra Nolang
By creating Collectibles, you can reward your players with unique items that accentuate their character sheets.
You can schedule events for your players to create notifications and schedule times for everyone to plan around.
The Forge
Use your INK to craft new artifacts in The Effect. Once created, Items cannot be changed, but they can be bought and sold in the marketplace.
Notable Items
No items have been created yet!
The Market
Buy, sell, and even craft your own items in this universe.
Market Data

Market conditions are unknown. Use caution when trading.

Quick Buy (Items Most Recently Listed for Sale)
None
Good Luck
Haven Memorial Park
Haven Residences
SPORTS
Downtown Haven
Discussions
Most recent OOC posts in The Effect