A wayward band of adventurers.
Assassins, footpads and warriors.
Bandit, Legion and Mercenary.

We'll bleed the rich dry, no point in turning tail.
We'll fight beneath the red banner, bleed Skyrim dry.
Defy Ulfric, a sword knows no fear, make him kneel.

Tales of ancient deeds, secrets beyond ours.
Dwemer, Snow nor Daedra will hold us back.

The gold in run in crimson rivers.
We own the tundras, sky and sea.
-vαrιѕ υlтнιr, ғιɢнтer'ѕ ɢυιld вαrd.
.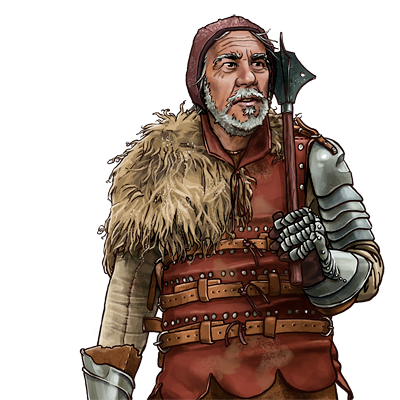 ω
ith the death of the Emperor at the hands of the Dark Brotherhood, there was nobody to tell the Cyrodiil Fighter's Guild to stay within their borders, no decree to forbid them, and the Legion was always looking for new heads to join the bloody slaughter. The Companions stood against these outsiders, but their unwillingness to support anybody in the Civil War garnered them some flak.
ყ
ou are all new recruits for the newly instated and imperial-chartered guild and your first quest is to gain entrance to the ruins of Labrynthia. How? By finding the leads left to you by your Guild Steward. Who has hinted that your first move should be to find an ex-thalmor mage by the name of Bolgrim who knows a little more than he lets on.
Ƭ
he race is on to beat the Companions, and with the Civil War looming bigger than ever, it might be a
fight for the Fighter's Guild.
We're the GM's, but that doesn't mean we're going to be diving down your throat. If anything comes up between another player, we'll sort it out, don't worry about it.
Advanced Roleplayers are wanted! We need you guys to work with us and each other and able to write a few paragraphs of badass words. Remember, you're Adventurer's looking for well... Adventure!
No anime pictures please! Seriously. This is Elder Scrolls Roleplay. The only thing that's cute and 'kawaii~' are the Kwama Larva and Netches.
-Maturity is a big thing about this roleplay. Sure, you can write about your dick hanging out and hitting everybody in the face with it, but that wouldn't be fun for the other writers to read. We all want to read something tasteful, and we encourage romance to happen, just be a tasteful writer about it! In short, if it gets too smutty and you're in the mood to play some scene with a lot of sex, show some respect and fade to black or relocate the scene into private areas...no pun intended.
One character per head. It's better to have one character to play than have to post for four and drag the roleplay behind with multiple posts, sorry guys, quality over quantity.
Taking place in...
12 posts here • Page 1 of 1
12 posts here • Page 1 of 1
Arcs are bundles of posts that you can organize on your own. They're useful for telling a story that might span long periods of time or space.
There are no arcs in this roleplay.
There are no quests in this roleplay.
Here's the current leaderboard.
There are no groups in this roleplay!
Welcome home, Promethean. Here, you can manage your universe.
Arcs are bundles of posts from any location, allowing you to easily capture sub-plots which might be spread out across multiple locations.
You can create Quests with various rewards, encouraging your players to engage with specific plot lines.
Settings are the backdrop for the characters in your universe, giving meaning and context to their existence. By creating a number of well-written locations, you can organize your universe into areas and regions.
Navigation
While not required, locations can be organized onto a map. More information soon!
There are no groups in this roleplay!
By creating Collectibles, you can reward your players with unique items that accentuate their character sheets.
Once an Item has been created, it can be spawned in the IC using /spawn Item Name (case-sensitive, as usual) — this can be followed with /take Item Name to retrieve the item into the current character's inventory.
Give your Universe life by adding a Mob, which are auto-replenishing NPCs your players can interact with. Useful for some quick hack-and-slash fun!
Mobs can be automated spawns, like rats and bats, or full-on NPCs complete with conversation menus. Use them to enhance your player experience!
Current Mobs
No mobs have been created yet.
Locations where Mobs and Items might appear.
You can schedule events for your players to create notifications and schedule times for everyone to plan around.
Add and remove other people from your Universe.
The Forge
Use your INK to craft new artifacts in The Elder Scrolls: Civil War. Once created, Items cannot be changed, but they can be bought and sold in the marketplace.
Notable Items
No items have been created yet!
The Market
Buy, sell, and even craft your own items in this universe.
Market Data

Market conditions are unknown. Use caution when trading.

Quick Buy (Items Most Recently Listed for Sale)
The realm of Tamriel.
Discussions
Topics

Replies
Views

Last post
Most recent OOC posts in The Elder Scrolls: Civil War
There have been no posts in the OOC topic for this roleplay!