"I'm nothing special."
My Songs Know What You Did in the Dark| Fall Out Boy
---
---
Name:
Daniel Jerome Swanson
Nicknames/Aliases:
Danny(preferred), Dan, and Harbinger
Age:
26
Gender:
Male
Element:
Light
Sexuality:
Heterosexual
---
---
"The question is, how far are any of us willing to go to set things right?"
---
---
Height:
5'10
Weight:
180
Hair Color:
Black
Eye Color:
Brown
Appearance:
Danny generally wears simple clothing. A white long sleeved t-shirt, blue jeans, and a pair of sneakers. He has a scar on his forearm that he's had for years from a bike accident he had when he was a teenager.
---
---
"I didn't ask for anything. Now I have to deal with it."
---
---
Personality:
Danny is a nerdy, fun-loving, calm, smart, and insecure guy. He loves just about anything nerdy, this includes movies, games, comics, and tv shows. He is a very kind guy who genuinely wants to help people. He is plagued with insecurities due to his childhood, but he tries his best to hide it. He has a knack for remaining cool under pressure. He does hold some guilt over what happened to the cultists, his friends, and releasing the gods, piling on to his already tons of insecurities. And he will try his best to make up for what he's done. Since he gained his powers he has started a spiral down to depression. He's having a hard time dealing with everything that has happened to him, but he hides it well.
His likes include anything nerdy, sweets, waffles, and dogs. His dislikes include being forced to do something he doesn't want to do (which is all the time), cats(because he's allergic), and being counted on. As you can tell he doesn't really like his new position, but begrudgingly accepts it.
---
---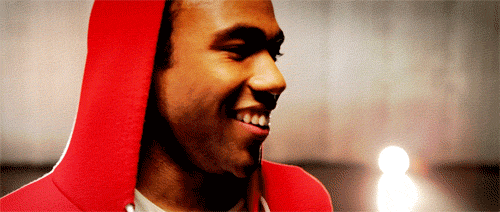 "This is my problem, and I won't let anyone get hurt by them."
---
---
Strengths:
Caring| He has always been a very kind and caring guy.
Intelligence| He's always been a pretty smart guy, he's become even more intelligent since gaining the knowledge from The Light.
Fighting| Also due to his knowledge gain he has become pretty skilled.
Strategy| Also due to his knowledge gain he has become a keen strategist.
Weaknesses:
Losing Others| Especially since what happened with the cultists.
Emotional State| He has major problems with dealing with his emotional state, and has struggled with depression.
Fish| They just scare him. The only good fish is a dead one to him.
Flaws:
Overthinking| Danny will constantly over think things when coming up with a plan. But he still is able to come up with a good plan.
Emotional State| He has struggles with depression especially lately.
Attention Span| He will frequently get off topic when talking, but he knows when to focus.
Attachment| he can get overly attached to others.
---
---
"All my life people have been telling me who I am. Even with superpowers nothings changed."
---
---
History:
Danny was born and raised in Boston to a very successful lawyer, and a housewife. He's a only child, so a lot of pressure was placed on him when he was young. He had to get good grades, he had to succeed. His father was a very intimating man, and Danny was always fearful to even think about failing. Danny was never really happy with his childhood, but he learned how to hide it.
When it was time for him to go to college, he got a full ride to Columbia University, and his father was ecstatic. How could he say no? So he went to college to do become something he's never wanted to become, a lawyer. Once there, he found himself a roommate and apartment, he found a roommate that was just about the complete opposite to himself, Brian. Brian was confident, laidback, and just all around better adjusted.
Brian started rub off on Danny, as he began to loosen up. Eventually he gained enough confidence and asked out a cute girl who lived across from their apartment. Things were actually going good for him, he had friends, and a girlfriend, he was happy. That all changed when the cultists kidnapped them. After everything that happened with the cultists, and with him gaining his powers, he found himself in another position that he doesn't want. But still, it's better then being a lawyer. He's been trying to get the cultist's compound back up and running to use as a base for the last few weeks, and now it just needs the finishing touches.
Family:
Luther Swanson| Father
Leslie Swanson| Mother
---
---
"At what point does a guy who tries to do what's right become a hero?"
---
---
Face Claim:
Donald Glover
Color:
000075