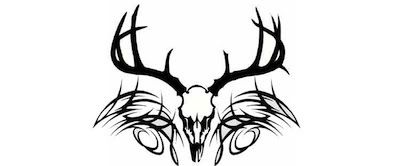 "You are one of us, now,"
A woman says quietly.
"Wether you choose to accept it is up to you, but for now, we will accept you"
. She said, her voice rolling like air forwards, but it misted and flitted up.
"Welcome home".
You may remember, since you are one of them, that when you where home the people wearing black masks had been following you. You had been running and running for quite some time until you tripped and fell. On your skin, there is a colored marking. Ink sprayed into your skin causing it to swirl into a shape, any shape, but one that defined you to what you are now. You had to have seen something to be put in this place. Maybe you know a man who was burned at the stake, maybe you tried to prove his innocents, knew he was, but failed. If you knew something in Else, you where put to death. If you knew something in Else that was a secret, you where marked and thrown out of your home, out of Else's walls. It is a stone-lined place it is, with a council and homes.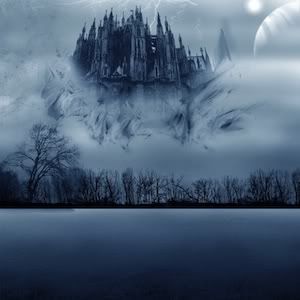 People where always friendly. Especially Ms. Tammy Morgan. She was young, bright, and had a knack for baking. She always made the best desserts, set them in her window she did and the smell would drift miles. Even outside the walls it would drift. One day her pie sat upon her window sill she never brought it back in. She simply disappeared...
If you want to know where she is now, all you have to do is ask her. If you are marked and thrown out of Else, you end up with her. She runs the place, or at least, does her best to do so. She wears a hood now and is no longer bright or grinning. She is without her baking and without her home. She wants it back. She lives with the animals and the trees and now, you are going to have to. Any new marked one would know who she is.
The tree's and shadows dance about in this land beyond Else. It isn't what you should be used to, anyways. There is no real source of food besides finding your own to make. More and more marked people show up as if the council of Else is readying their weakest people to die. From now and then, creatures might attack you that you might not have known existed. They are dark animals that have been tested on and changed around inside the walls of Else. Then, sent out to kill the marked. Mutated and evil are many of them, but they must be killed or possibly tamed. If not, the marked people will die. There has been enough time outside the walls, the marked are calling upon all other creatures and marked people to fight against Else, to show them that the marked are here, they are people and they will fight to make their mark on Else.
Once you know something the men in masks don't, you are thrown from your home in Else. If you aren't thrown, you are killed. The mutant creatures started from being pigs to being wolves. They are vile creatures that don't deserve to live unless they are tamed. On occasion, if tamed, they are sent back with what seems to be a bloodied body. It is anything but a body, though, and when set loose once more to get more marked beings, they don't return. They give the men in black masks dead animals to bloodied and mutilated to be identified. Many of the marked are already considered dead. They, however, are alive and well. Building up their army to fight Else's men in black masks. Attacking them with their own monsters.
1. I am asking for at least 150 words per post. If you cannot manage that, please don't join.
2. Please post at least one time every 2 days. If you are too busy to do that, please don't join. If you don't post in over five days without warning, I will ask you to leave this rp.
3. Please follow RPG rules, including keeping romance PG. If it gets further than that, please take it to PM.
4. Fighting, romance and drama is encouraged.
5. Enjoy yourselves.
6. Character Format is in OOC.
Taking place in...
Welome to the home of the marked...
1 posts here • Page 1 of 1
It was dark, night time and the bare-footed female swung through the tree's, passing branches upon branches of leaved and moss-covered bark. Her eyes where wide open, wide blue eyes. Her lips where creased ad her nostrils flared. She was running, running hard. Her toes pierced the ground below her and her hands held her cloak on. She made a grunt and exploded into the air, grabbing a branch. There was something in her cloak that she was hiding. A growling came from below her. This was Tammy, she quickly, without a moment of spare time, grabbed a dagger and shot it down, hugging the thing in her cloak tightly. There was a yelp, a squeal and all fell silent in the woods beyond Else. Tammy spat, sighed and leaned back, uncovering the thing in her cloak. A small head lifted from in between the fabrics. A fawn's small head. Tammy didn't smile at it, but she puffed a bit of air and rubbed her eyes.

Below her, a mutant pig lay sprawled on the ground. It's head clasped and bleeding. Square between it's eyes and ears was a dagger, inches into the pigs thick skull and skin. Blood trickled down it's forehead. Tammy slid out of the tree, glanced around and yanked her dagger out. She wiped her brow and yawned loudly. Her eyes danced to her surroundings, which where calm and peaceful for the time being. She slid out a rope made from the thick grass near the creek and pond, sliding it around the monsters neck she took the long end and began to drag it, dragging it towards the home was the difficult part and her heels dug into the ground.

The mutant was heavy, fat, big, and extremely hard to pull along the soil. Her hands rubbed against the scratchy rope and this made it difficult for the fawn to stay wrapped in Tammy's cloak. She winced a little then sat beside the mutant. She slowly unraveled the fawn from her clothing and set it on it's legs. Maybe it could walk. Tammy watched and waited. The fawn stumbled and mewed like it was a cat, whining at Tammy. Tammy frowned at it and slid the top of her hood off and set the fawn inside of the hood. It sat there and she got up once more, dragging the mutant pig with the fawn in her hood. Like that was the place to put it. Well, where else would she have put it? Tammy Morgan took her time dragging the mutant pig beast back to the tavern, which sat only about fifteen yards from where the pig had been slaughtered. She wondered if anyone was awake yet, there must be somebody awake inside the growing tavern. There hadn't been anything to eat that night, so now with the mutant, at least there was something. That was why Tammy was dragging it back with all her strength. The fawn you may ask? How had it gotten it's way into her hood? Well the answer was simple.

Tammy managed to slip out that night, figuring there where enough marked people in the tavern to keep themselves alive while she was gone. Her walk had ended and changed to a run when she saw a mutant hog eating a deer. The fawn was next thing on it's menu, barely able to walk, it was shivering and tripping it's way over to the tree's. It wouldn't have lasted without Tammy's help, anyways. She was a helper, she was and this was her way of helping the good creatures where she lived. The wood's beyond Else where dangerous and horrible if you didn't know what to do when you where in them. Tammy was experienced and knew what she had to do at all times by now. She could see the tavern from where she stood. The dark made it next to impossible to find it without the lights on inside, which there was one of. The tavern was a secret. If someone from Else where to find it, they'd have to stay. Even if they weren't marked by the black-masked-men. Tammy struggled with the pig, eventually falling over. She was no heavy-weight anyways.
---
1 posts here • Page 1 of 1
Arcs are bundles of posts that you can organize on your own. They're useful for telling a story that might span long periods of time or space.
There are no arcs in this roleplay.
There are no quests in this roleplay.
Here's the current leaderboard.
There are no groups in this roleplay!
Welcome home, Promethean. Here, you can manage your universe.
Arcs are bundles of posts from any location, allowing you to easily capture sub-plots which might be spread out across multiple locations.
You can create Quests with various rewards, encouraging your players to engage with specific plot lines.
Settings are the backdrop for the characters in your universe, giving meaning and context to their existence. By creating a number of well-written locations, you can organize your universe into areas and regions.
Navigation
While not required, locations can be organized onto a map. More information soon!
There are no groups in this roleplay!
By creating Collectibles, you can reward your players with unique items that accentuate their character sheets.
Once an Item has been created, it can be spawned in the IC using /spawn Item Name (case-sensitive, as usual) — this can be followed with /take Item Name to retrieve the item into the current character's inventory.
Give your Universe life by adding a Mob, which are auto-replenishing NPCs your players can interact with. Useful for some quick hack-and-slash fun!
Mobs can be automated spawns, like rats and bats, or full-on NPCs complete with conversation menus. Use them to enhance your player experience!
Current Mobs
No mobs have been created yet.
Locations where Mobs and Items might appear.
You can schedule events for your players to create notifications and schedule times for everyone to plan around.
Add and remove other people from your Universe.
The Forge
Use your INK to craft new artifacts in The Else. Once created, Items cannot be changed, but they can be bought and sold in the marketplace.
Notable Items
No items have been created yet!
The Market
Buy, sell, and even craft your own items in this universe.
Market Data

Market conditions are unknown. Use caution when trading.

Quick Buy (Items Most Recently Listed for Sale)
Welome to the home of the marked...
Discussions
Topics

Replies
Views

Last post
Most recent OOC posts in The Else
Character Sheet:
Name:
Age:
Age Marked:
Gender:
Height:
Weight:
General Description: (Hair, Eyes, Body)

Personality: (Anything about the character's personality that is important)

Equipment: (Anything from weaponry to clothing)

History: (Past: Where you born in Else?, What did you see to be marked? etc...)