♦

Sophia Sonozaki

♦
Theme:


Irvine - Kelly Clarkson



Image Song:


Setsu-Getsu-Ka - Yuzuki Yukari

♦ GENERAL INFORMATION ♦
"Usa-ko here! I'm ready for you all, so please, treat me kindly!"



Race:


Siren- the greek bird/mermaid/women who sing songs of temptation to trick sailors off their ships and get eaten/drown to death.


Gender:


Female


Nickname(s):


Fee


Alias(es):


Usa-ko (Japanese for rabbit girl/child), Youtube singer and idol



Age:


16


Sexuality:


Heterosexual; and it's basically assumed by everyone that she is


Romantic Interest(s):

This can include current crushes, boyfriends/girlfriends, and anyone from the character's past that was perhaps noteworthy.

♦ APPEARANCE ♦
"I make myself pretty for all of my fans!"



Height:


4'9"


Weight:


92 lbs


Build:


Thin, small frame, almost a 'fragile' look


Hair Color/Style:


Naturally has black hair that looks somewhat dark blue in the right lighting, currently has dyed light pink hair.


Eye Color:


Sharp icey blue


Scars/Tattoos/Piercings:


She has a tattoo of a bunny head and ears on her back, akin to a tramp stamp. She also has a few old cuts around her waist, chest, arms, legs, and a particularly visible one near her collarbone, slightly to the left.


Description:


With a petite frame, and an almost childlike continance, Fee really is a diminutive girl. She's tiny- and for that fact alone she has many internet followers. Her eyes are wide and innocent-looking, her hair cutesy and animesque, and she her smile is a mix of soothing, energetic, and gentle all at once; gaining the hearts of those who look upon her. She doesn't even need curves or breasts, really; something which she lacks; because it helps her keep her youthful appearance, and makes her appear younger than she is. Fee is definitely a cute girl that almost endear you to her if you aren't careful.


Preferred Clothing:


Fee's main article of clothing is her hoodie that she always wears- cleans and washes it after every day, of course. It's black, an almost sleek, shiny black, with an imprint of a pink rabbit head with x'd out eyes, as well as pink bunny ears over the hood itself. It's slightly too large for her; baggy and loose, and it makes her look smaller than she is. Other than that, she doesn't really have any preference, usually wearing simple shirts or blouses, or perhaps a skirt, or maybe jeans, it doesn't really matter. Her usual color scheme is light pink and black, but she tends to mix things up every once in a while with other colors, light pale baby blue, or maybe a light yellow.

♦ MENTALITY ♦
"Usa-ko's never alone, because she has all of you people subscribed, right?"




Oddities:


She has almost an obsession for light pink, even dying her hair that color.
She has the strange tendency to sing at times even when she means to talk.
She's almost always hungry for ice cream.


Likes:


-Cats-Rabbits-Pink-Singing-Music of all kinds-Talking-Electronics-Technology-Ice Cream-Kyle-Intimacy


Dislikes:


-Intimacy-Stupid people-reading-silence-deaf people-tight clothing-body odor-eagles


Hobbies:


Singing-Spear Fighting-MP3 Editting-Acting


Phobia(s)/General Fears:


Fee has a fear of men, because of what she's went through. Her fear particularly pertains to older men.
She also has a fear of potatoes, for no apparent reason. She can't stand them!



Personality:


Sophia is what you'd expect of an internet idol- charismatic, kind, and full of bursting energy. She laughs a lot, and is really good at making people feel at ease. People looking at her sort of want to protect her, because of her naivety and her small stature. It's easy for people to lower their guards and just relax when in her company, and she almost always knows exactly the right thing to say to certain people, in order to keep them content. She really just is a carefree and playful girl, right?

C'mon guys, that's how it is, right?

Okay, maybe not so much. It's what she wants people to think, at the very least. If you can make her open up, you can get at the real Sophia, not just some plasticine mask that she shows to the world. Sophia's actually, at her core, an incredibly lonely girl, and has trouble trusting or connecting with anyone. She uses her powers, of course, to understand people she talks to, and with that, she can easier manipulate them. She's callous as well, prioritizing her own life over others if things ever go wrong, and she won't feel any remorse for killing a human being in cold blood. She does, though, prefer trying to befriend people and find that one person who can really understand her as well as she understands everyone else, and isn't adverse to giving people that one chance. However, if betrayed or let down, it's really hard for Fee to forgive and forget- she's more apt to hold the grudge and remember it for the rest of her life. You could consider her some sort of psychotic, if you really wanted to get clinical about it.

Overall, Fee is a lonely girl with a lot of anger at the world that she hides behind a cutesy girly voice, and a sweet honeyed smile.

♦ TALENTS/COMBATIVENESS ♦
"These things I can do, I hope you accept them kindly."




Skills


Singing: Fee's main skill is her ability to sing pretty much any genre of music. She crafts words and melodies to grasp at the hearts and souls of her listeners, and it helps her have the illusion that people are understanding her through her music.
Manipulation: She's also a manipulator, able to use her powers to direct people as she wants with words and advice. She kind of feels bad about it, but then again, not really.
Audio Software: She has skill in editing audio files and adding in sounds- that's how she simulate drums or a guitar when she needs it, for her music. The only real part of her music, that isn't software generated, is her voice.


Weaknesses:


Frail: Fee's really tiny, physically. This makes her easy to knock out if you hit her hard enough. It also means that she can't hit you all that hard with a physical attack.
Lonely: If someone were to show that they can be a close friend to her, someone like how Kyle was, it's easy for Fee to get her hopes up, because of how desperately she's looking for a connection. It's ironic in that she's easy to manipulate in some circumstances.
Sound-Dependent: If someone is deaf, she can't really manipulate them at all, since she can't 'sense' them or communicate to them with singing. She can still stab, though.


Powers:


Single Target Empathy: When focused on one person, Sophia can 'sense' their innermost feelings and emotions, to some degree. Her power still as of yet isn't fully developed, so she can only really focus on wants, desires, hopes, and dreams. It's not really mind reading, as it simply reads emotions, and thus she can only make interpretations and guesses when manipulating them.
Area of Effect Empathy: Sophia can also, on a broader scale, feel the emotions of groups of people in her vicinity, as long as they are all in conjunction. This can be overwhelming, since it isn't exactly toggle-able, so during mobs or perhaps a band concert, the emotions will bombard her senses and cause actual harm to her psyche, which can't handle that much data at once.
Siren Song: Often used in conjunction with her Single Target Empathy, Fee can put into song certain emotions and have it come out flawlessly. With this skill, she can essentially grab the hearts of everyone who hears it, that she personalizes it for them. Often useful for combining with Area of Effect Empathy, so she can to a lesser extent manipulate a group of people instead of just one.
Sonic Sound: Her voice isn't only good for singing. Sophia can scream, and it literally causes shockwaves in an area around her; a physical force. She can also project her voice in specific directions as well, a focused sonic blast. This, luckily, can affect enemies that are deaf, just to a lesser extent.
Wind and Water: Fee has very limited control over water and wind, able to make a light breeze to cool herself off, or make water rise and look pretty, if need be.


Abilities:


Spear Skill: Fee can fight pretty well with her makeshift spear, better than what most people would expect of an internet idol. Because of that, she carries the mic with her everywhere, leading to some awkward looks at times.
Bottle up!: Fee can hide her emotions away from the world if need be- if she's too embarrassed by them, or if she's afraid they'll judge her if she lets them in.


Weapon of Choice/Discipline:


A battery-powered mic, and mic stand, with a sharp retractable blade attached to the end of the mic stand, making it a makeshift spear or lance. It's taller than she is, giving her good reach in battle, and if need, let's her use her singing abilities in battle, amplified for more of an effect.



Fighting Style:


Fee fights, generally, in melee range, to maximize her potential with her makeshift spear, as well as make sure her opponents can hear her singing to get the full impact of her music. She's fast and has quick reflexes, and is particularly good at hit and run tactics- rushing in to score a few hits, then pulling back and prepare to strike again at the next good opening. And if she deems an enemy too strong to handle in close-range, she also has her powers at her arsenal; and can sing to damage them mentally as best as she can. When relying on music, Fee tends to stay at a safer distance; and she has yet to master the skill of combining both singing and spearing simultaneously- she's working on that, though, because once she can, her versatility will be paramount. However, even with her good speed and agility, she's still small- that makes her easy to succumb after being hit even once, and she lacks physical strength to really do much damage.

♦ BACKGROUND ♦
"How I became Usa-ko... please, everyone, listen to my story."


Relationship Status:


She currently has a boyfriend that she has no emotional commitment to.



Family/Significant Individuals:


Yoshino Sonozaki: 46, high ranking gang member in 'Thanatos', father of Sophia. Caring, but has trouble adapting and adjusting, and comes across as awkward and bumbling.
Maria Noelle: Died at 31, Maria was a siren, and is where Sophia gained her own power. She was always a little bitter that Sophia's life guaranteed her death, but secretly loved her daughter very much.
Brent Kernson: 35, the mastermind behind Sophia's kidnap and rape. He haunts her nightmares to this day.
Kyle Byron: 21, and Fee's closest friend. He's an Incubus and a new official Keeper. They used to be a lot closer a few years ago, but Kyle in the end chose to prioritize his Keeper training over Sophia.
Roger Kennedy: 17, current boyfriend. He's the first one to recognize that Sophia was the internet idol, Usa-ko, and is very much infatuated with her. He's protective and kind, but also kind of oblivious.
Zelimir Ruska: 21, Introduced to him through Kyle, he is her current mentor in the Keepers. She got her weapon from him.



Personal History: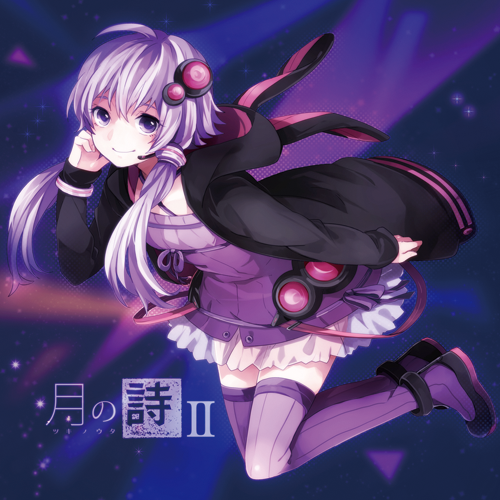 Immigrating from Japan, Yoshino Sonozaki was a pretty peculiar man. Y'see, he was leaving behind his Japanese connections in the Yakuza. Not because of regret for his actions while in the Yakuza, or anything, but because he fell in love with an American woman, who was visiting Japan as tourists, to Akibahara- the City of Lights. They fell in love, Yoshino and Maria Noelle, and she would eventually decide to move there, a few years later, to live with him, unaware of Yoshino being a gang member at all. Eventually, though, when Maria got pregnant with their child, Yoshino knew he had no choice- he couldn't give his yet unborn daughter a good life with him in his current job. Because she'd be at risk, and good leverage in case the Yakuza ever needed to control him. So he first sent Marie, pregnant and all, back to America, and then made to delete any trace that he's ever existed. What he didn't know, about his new wife, though, is that she wasn't even really human at all- she was a siren, as she explained to him once they were in safety. In shock from the revelation, Yoshino went back to the gang business in their new life- unable to really learn from his earlier mistakes. This would make him, overall, an inattentive father, despite his obvious love for his family.

Sophia, or Fee, as she'd rather be called, was born a siren- not the type exactly from Greek Mythology, but more the kind that can more or less sense a person's dreams, desires, hopes, and fears, and can fine tune any sort of music to suit her target; personalized to ensure to grab their hearts. She learned how to sing long before she learned how to speak- and most people would consider her to be a good, cute little girl, if not a little spoiled. They were never really rich, and with her mother always, generally, distant and almost cold, and a father that was almost always out working, Fee really never managed to build a strong bond with either of them.

When starting school, despite her powers as a siren, Fee never really established friendship. She made friends, sure, and people who more or less liked her, but she never really felt it as anything significant or meaningful to her. And she never let any of them in her heart, or gained any intimacy. This lasted for a while, and a worried Yoshino resorted to sending her to a therapist to try and get at the root of her isolation problem. After the first session, Fee ended up cowing the therapist into silence, after proving that she understood him much better than he understood her. But after a few more sessions, she'd finally reveal what the problem was, at age seven- "I understand people; I hear the things they want. But no one does that with me... no one understands me." And unfortunately, she was too resistant to therapy after that to really benefit from it anymore. Because after a while, instead of 'sensing' that her therapist wanted to help her, that sentiment gradually turned into boredom and irritation, a 'I can't wait for this hour to be over' feeling. So, of course, Fee told her father she didn't want to talk to anyone about it anymore, and slowly learned to bottle her loneliness and self doubts even more.

Yoshino turned to his wife, Maria, figuring that since she was a siren, she could get into Fee's mind. Unfortunately, as Maria explained- her sickness and weariness being mostly unnoticed by Yoshino- that she was dying, like all siren mothers did, after giving birth and passing her powers onto Sophia. And it was true, too- the stronger it seemed Sophia became, the weaker and gaunter Maria was. And there wasn't really anything to be done. On her deathbed, Maria told Sophia the truth of her condition, and at age nine, Sophia basically shut herself off from the world, truly realizing that she was different from mostly everyone else. And thus, Fee ran away from home, motherless and guileless, leaving Yoshino all alone.

Of course, Yoshino ended up calling upon his gang members to try and find his wayward daughter. But instead of simply returning her easily- they decided that this was an opportunity to gain power. Kernson was the ringleader of this little subfaction of the Thanatos Gang, and organized the abduction of Fee. Yoshino, being a rather high ranking member of the Thanatos gang, was obviously a good target for ambitious gangsters, trying to raise their lot. Kernson would give Yoshino the order to kill himself if he wanted Fee released in one piece, not revealing the fact that they had already raped her and were planning on selling her away in order to gain cash. Yoshino knew that he couldn't trust Kernson to just let his daughter go, and ended up going on a rampage to save her, killing a lot of the higher ups within the gang, and causing the Schism- Yoshino and his allies against Kernson and his allies. It was during this three month struggle that Fee was visited by a young man, roughly five years older than her, and they talked. He was the son of the gang's leader, Richard Byron, and introduced himself as Kyle Byron... and also, an Incubus. It was here that Fee was first introduced to the second world under the surface- the Magical World, and he'd tell her stories and tales of the Keepers. Eventually taking pity on the girl he'd befriended, Kyle would turn against his father, who was staying neutral in the whole thing, and teamed up with Yoshino, and together, they managed to rescue Fee, only a few days before she'd have been shipped overseas to Europe.

Kyle would prove to be Fee's only real friend, despite their age difference, and she'd latch herself to him and learned about him being an unofficial Keeper. Kyle would introduce her to his mentor, and Sophia really just fell in love with the whole new world she'd discovered. It was possibly escapism from the horror of what happened to her- but maybe it was the answer she'd been looking for her whole life. Of course, during this whole period, Fee was living with Kyle, unable to face her father; blaming him for what had happened, and the shamed man couldn't really say anything in his defense, and decided to wait until she was ready to return home. It was in this time that Fee realized that she too, wanted to become a Keeper one day, and started learning basic unarmed combat from Kyle. Their relationship was always platonic, though- almost as if they were surrogate brother and sister. He was the only thing that filled her emptiness, and he was even instrumental in reuniting father and daughter- helping Sophia face her mental scars. This also served the purpose of getting Fee out of danger-since she had to return to school and slowly get used to being with her father again, it let Kyle free to fully devote himself to training, and some distance finally rose up between them. In order to cope with her new loneliness from the separation, Sophia discovered the internet, and her own penchant for song. At thirteen years of age, Fee formed the online alias of 'Usa-ko' singing original music ranging from light J-pop to death metal, based off of a hoodie Kyle bought for her for her thirteenth birthday, and began, slowly but surely gaining popularity throughout Youtube. With this, she managed to create what her weapon would be- the battery powered mic-stand with a retractable blade at the tip.

Over the next three years, her life was mostly stable. She gained a boyfriend to try and fill in her gap and need for intimacy, but doesn't feel anything special for him beyond the role he played. His name is Roger Kennedy, and is a normal human, unaware of the magical realm. They met in high school- the first one there to really piece together that Usa-Ko and Sophia Sonozaki were the same person, and befriended her there, almost making him her bodyguard from other guys who might want to ask her out. She's okay with him, but because of her strengthened emotional walls, it was too late for Roger to really be able to become something special to her. Even in that run in a few stalkers that wanted to kidnap and marry her themselves, and with Roger protecting her and allowing her powers to stay hidden, it didn't gain him a spot in her heart. She felt guilty for it, of course, and wanted to feel something special; that was the basis of her agreeing to date him. It eventually turned out that she was particularly skilled at acting, as well, and Roger would most likely never realize that Fee feels nothing romantic for him, even when he convinced her to sleep with him.

At sixteen, Usa-ko is a strong internet presence on Youtube, with many thousands of subscribers and followers; and her combat capabilities weren't bad either. She's still traumatized by her abduction and rape, but manages to bottle up all of that stress on the inside. Wanting to become a Keeper in order to find a world she fits in with, as well as be able to stand next to Kyle- her one and only friend- Sophia is determined to prove her worth. This is when she offered herself to the Keepers, and officially became an unofficial member. Who knows what life has in store for her now?

♦ OTHER/ETC/TRIVIA: ♦
She secretly likes that her breasts are so small- she never really needs to wear bras because of it!