"The mind is a complex and many-layered thing"//
These Boots Are Made for Walkin'
---
---
Full Name
XXXXXXXXXXXXXXX
Nicknames
Andromeda Morwenna Ellesmere
XXX
Andy - practically everybody
Age
XXXXXXXXXXXXXxxxxXXXX
Birthdate
Twenty-One
XXXXXXXXXXXXXXXX
August Fourth
Sexuality
XXXXXXXXXXXXXXX
Blood Status
Heterosexual
XXXXXXXXXXXXXXXXX
Pureblood
---
---
Height
XXXXXXXXXXXXXXXXX
Weight
5ft 4in / 152.4 cm
XXXXXXXXXXXXX
137 lbs / 62 kg
Eyes
XXXXXXXXXXXXXxxxxXXXX
Hair
Hazel Green
XXX
Black, shaped into a lob with fringe.
General Apperance
Hazel green eyes peer out from below sharp, angled black brows. A few small moles dot her cheeks. A small upturned nose sits in the center of her face. Above her pointed, elf-like chin sits two plump pink lips that always seem to have a bit of a sneer on them. Andromeda is regarded as beautiful by many, perhaps for her balanced, symmetrical face. She wears her hair in a long bob with fringe straight across her forehead. She often wears little makeup, but enjoys sharp winged liner. Andromeda's style can be described as black, comfortable, and practical. When she is in the wizarding community, she generally wears loose blouses, tight black pants, her black robes, and boots that can be utilized in a fight at any moment. She tries to mimic the style of muggles when out in the muggle world, but keeps the clothing black. In her opinion, black clothing can make anyone look nice.
---
---
Personality
inquisitive, self-absorbed, confident, unattached, adventurous, rebellious
Growing up in an old-blood wizarding household gave Andromeda a sense of entitlement that may not have been present in others. She grew up with house elves watching her, parenting her more than her actual parents. Of course, she never blamed them. They were busy, and working in the Ministry of Magic took most of their time away from her. Because of this, Andy had to seek other means of entertainment, giving her an adventurous streak. Of course, along with the adventures came things she was not supposed to be doing or seeing. Her lack of supervision led to her crossing the lines between allowed and not encouraged, and she was experimenting with magic from the beginning. Thus, her rebellious side shone through.
Andromeda was a free spirit from the beginning. She has always enjoyed exploring and enjoying the unknown. The downside to such a trait, however, is it has created a strong detachment in her toward deep relationships. This is something that probably derived from her parents' absence from her childhood. Again, this never bothered her. She learned to give herself the attention that she was not receiving from her parents, and a strong confidence was instilled in her.
Andy is the type of person to be almost bloodthirsty for adventure and change, and new experiences. She is strong and confident, although her careless presumptuousness can lead to difficult situations for her and those around her.
Patronus
Arctic Fox - an arctic fox patronus signifies an individual who is cunning, stealthy, and persistent. The arctic fox is adaptable and capable of living in one of the most challenging climates on earth. People with an arctic fox patronus are sly, graceful, and tend to have a near magic ability to make something out of nothing, utilizing even the most limited resources.
---
---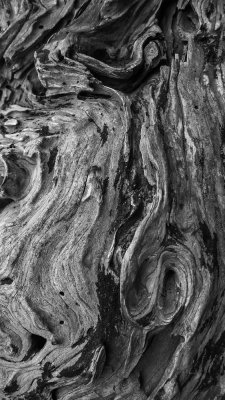 Wand
12¾ inches, Holly with a Dragon Heartstring core, flexible but mostly rigid
Holly is a rarer kind of wand wod, but is often characterized as protective and caters toward those on a spiritual or emotional quest. Dragon heartstring wands bond strongly with their owner, although will change allegiance if won. They are some of the most powerful wands.
Moniker
Whisper
Quidditch
Chaser
Familiar
a black cat named Delphine
Special
Prefect, received many points for Ravenclaw when in school for her "extraordinary" skills in divination when she was really just practicing legilimency.
---
---
Strengths
I. NONVERBAL, WANDLESS LEGILIMENCY - Even in some of her oldest, deepest memories, Andy was able to hear whispers of voices, slight glimpses of pictures, and feel the emotions inside other people's heads. It was only when she was eleven years old that she realized what this meant, and from then on she spent a much waking time as possible exploring her newfound abilities. She is now able to easily maneuver through other's minds, and can overpower proficient, but not expert, occlumens.


XX

•RESOURCEFUL - Andy is easily able to remain calm in many stressful situations, and has an unexplainable ability to solve almost any problem with the resources available to her.


XX

•OCCLUMENCY - While she focuses mainly on legilimency, Andy is able to conceal her own thoughts at times. She is almost always an open book, though, and her occlumency skill is weak.
Weaknesses
I.OVERCONFIDENCE - In many situations, Andy is willing to drive through even the largest of issues. This is something that can create a dangerous, or even deadly, situation.
II.TRUST - Andy is quick to trust and forgive. This is something that has caused her many problems, especially in school when her enemies were sometimes her very own friends.
III.UNATTACHEMENT - Even if every ounce of her heart is telling her to love someone, Andy struggles with the ability to keep even the most important people in her life.
IV.LETTING GO - Once she is committed to something, Andy has a hard time giving up. This is usually a good thing, but in a situation where it is better to let go, she has to work really hard to give up.
V.TIME MANAGEMENT - Now, this one does not seem like such a big deal. But when it is such a problem that she is late or early to almost every single event, it becomes a weakness.
Likes
black, cats, black cats, muggle sitcoms, chocolate frogs, adrenaline rushes, soft robes, the smell of bacon, bubble baths, libraries, photographs, performing charms, candles
Dislikes
high heels, large dresses, feeling constricted, forced loyalty, secrets, surprises, jell-o, butterbeer, tie-dye, sticky things, slugs, pools, sand, socks that slip down your heels, spells that backfire
---
---
History
Theodora Newman and Blaise Ellesmere fell in love in their fourth year at Hogwarts. They were two successful wizards, coming from pure families and each with a hefty fortune under their belts, and thus their relationship carried the blessing of each of their parents. As soon as they finished school and took positions in the Ministry, they married. The couple was happy, ready for a lifetime of excellence together. Then they had their first child, a boy named Alastair Blaise. They waited for the moment that their child could use its magic, excited for the teaching moments and family enchanting they could partake in. Their child's magic never came, and the couple realized they had created a squib.
Alastair was sent off to a muggle boarding school, and the couple tried again for another child. They were blessed with a girl whom they named Andromeda Morwenna Ellesmere. Despite their love for her and her apparent magical abilities, they did not spend as much time with her as was usually warranted for a child. Despite this, Andromeda became a bright little girl, always thirsting for a fun activity or a fight to win.
When Andromeda went to Hogwarts she was easily sorted into Ravenclaw and found a group of friends that were just like her. She had never known what it was like to always have someone to play with, or someone to talk to besides a grumpy old house elf. She was immediately dubbed Andy, because her friends decided that Andromeda was a name for an old hag, and not one for a little girl with a black mop of hair on her head. Thus, Andy began her new life. Her life full of friends, fun, and learning.
Soon after the beginning of her time at Hogwarts, Andy discovered the term Legilimency. She was in the library reading a novel about a wizard named Ollie when suddenly the story almost seemed to be about her. He had always seen sights and thought thoughts and heard sounds that did not belong to his own mind. Legilimency.
Over the years, Andy worked like mad to hone in on her incredible skill. It was both a blessing and a curse. Plenty of surprises were spoiled and friendships ruined because of the thoughts that did not belong to her. She found herself growing farther and farther away from her friends, the people who had once been there for her. She cursed herself for trusting them too easily, for not examining their intentions too closely.
Andy became well-known as a legilimen after she finished school, and yet struggled to find a career path that suited her. She happened upon a paper explaining the job of someone who works in the Departmenet of Mysteries for the Ministry of Magic, and thus her career was found. She worked long and hard to qualify for the position, and has enjoyed her life ever since.
---
---
Creator: ☿Urania☿
XXXX
Hex:
#983f00
XXXX
Face Claim: Marianne Caron
XXXX
User: Avon